The Loop
Tiger Woods is taking advantage of the European Tour's shorts policy
After making his first official PGA Tour start in more than 17 months, Tiger Woods' latest comeback heads to the European Tour this week. And he's taking advantage of that tour's different dress code.
On Tuesday, Woods hit balls on the range and played a practice round ahead of the Dubai Desert Classic in (gasp!) shorts. OK, so this really isn't a huge deal -- the European Tour decided to allow shorts during practice rounds and pro-ams last year -- but it's still unusual to see the 14-time major champ not wearing pants at a tournament.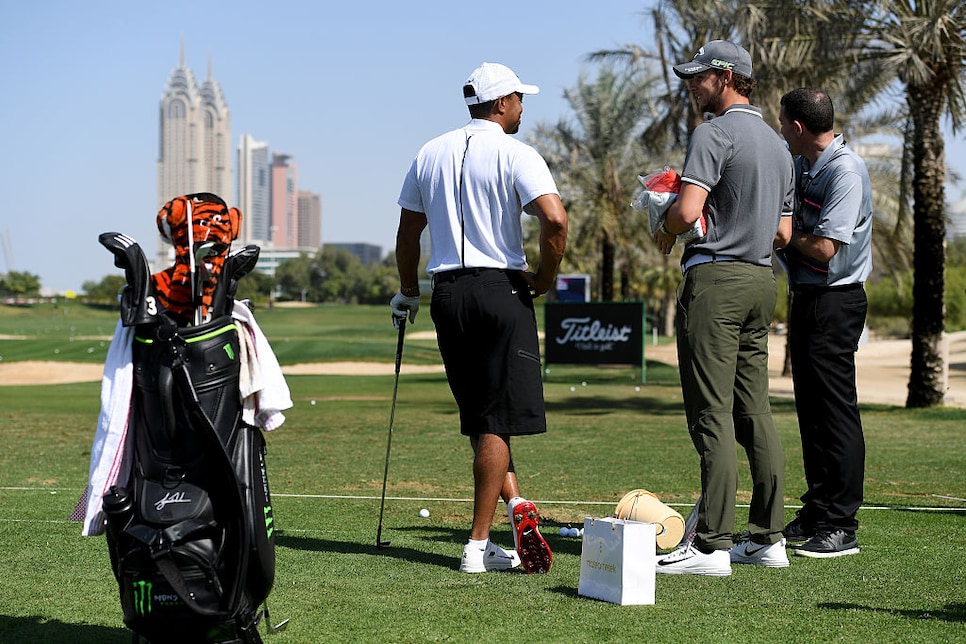 It's also not like Woods would have wanted to wear shorts last week in La Jolla, where he spent most of the week wearing a sweater. However, being in Dubai is a bit different. Although, these shorts are on the long side. . .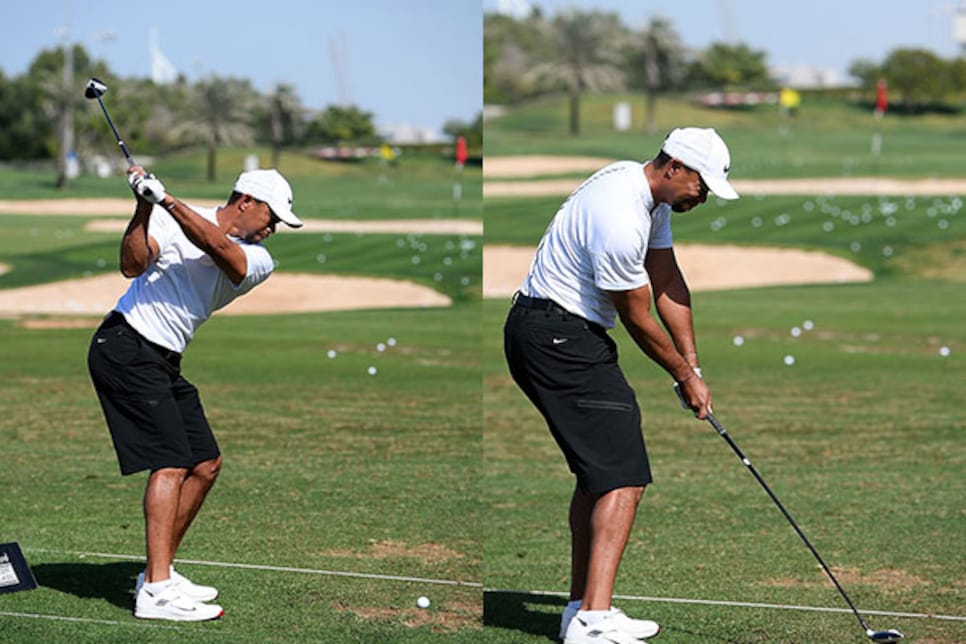 And is that an extra pocket on the side? Is that even allowed? OK, this post has probably gone on long enough.