News
Tiger's involvement at the Genesis Open takes on new dimension as he hosts Celebrity Cup at Riviera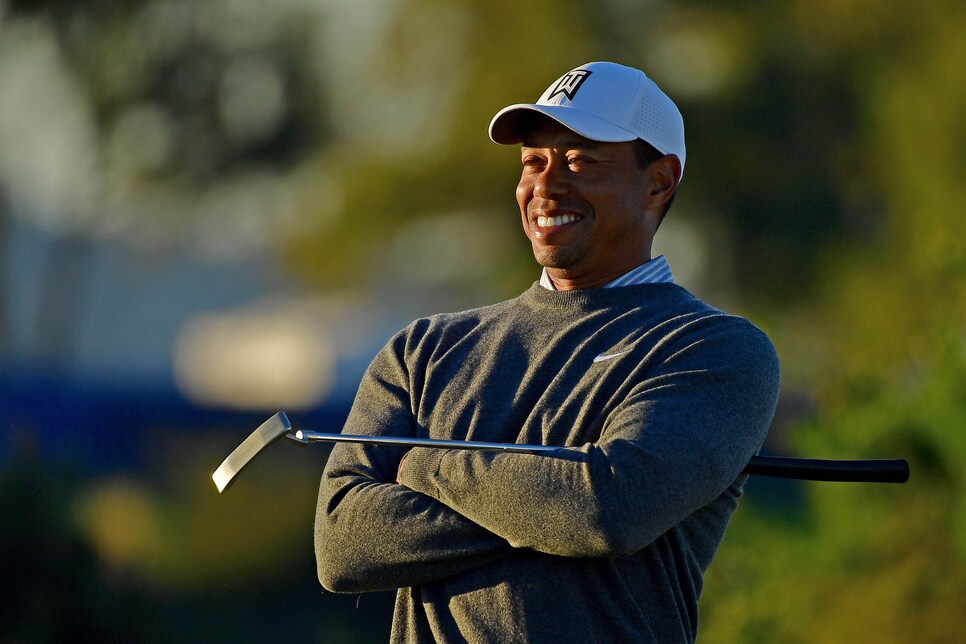 Donald Miralle/Getty Images
PACIFIC PALISADES, Calif. — Tiger Woods proved last year that he's not ready to be a ceremonial golfer. He only commands an audience like one.
There are plenty of stars who can lay claim to being king of L.A., including current resident LeBron James. Woods still can, too, as evidenced by the A-list turnout for his inaugural Celebrity Cup on Monday at Riviera Country Club, site of this week's Genesis Open, of which Woods is host of and his foundation benefits from.
"It's very impressive," said Fred Couples of the turnout and the event.
Among those to participate were actors Mark Wahlberg, Luke Wilson, Oliver Hudson; musicians Kid Rock and Nick Jonas; "Today Show" host Carson Daly and "Bachelor" host Chris Harrison; and Pro Football Hall-of-Famer Jerry Rice, Arizona Cardinals wide receiver Larry Fitzgerald and former NFL running back Reggie Bush. Teams were captained by Woods and Couples and competed in a four-ball net better ball match on Riviera's back nine in what were pristine conditions.
But for Woods—whose team won—it was also chance to take on an even greater role with the Genesis and put more of his personal touch on the tournament.
"For us to try to do something that's impactful here in the community [is] what we're trying to do," Woods said. "Having these guys come out and do this—they don't have to but the fact they did makes this event more special."
A good turnout of fans and plenty of yucking it up on a spectacular afternoon of weather didn't hurt, either.
"We've been planning for a few months, trying to get all the celebs to understand what we're trying to do," Woods said. "A lot of them are in high demand. The fact they gave up their afternoon to come out here means a lot."