News
Tiger Woods helps boost ESPN's overnight ratings by 40 percent, despite concluding round before telecast began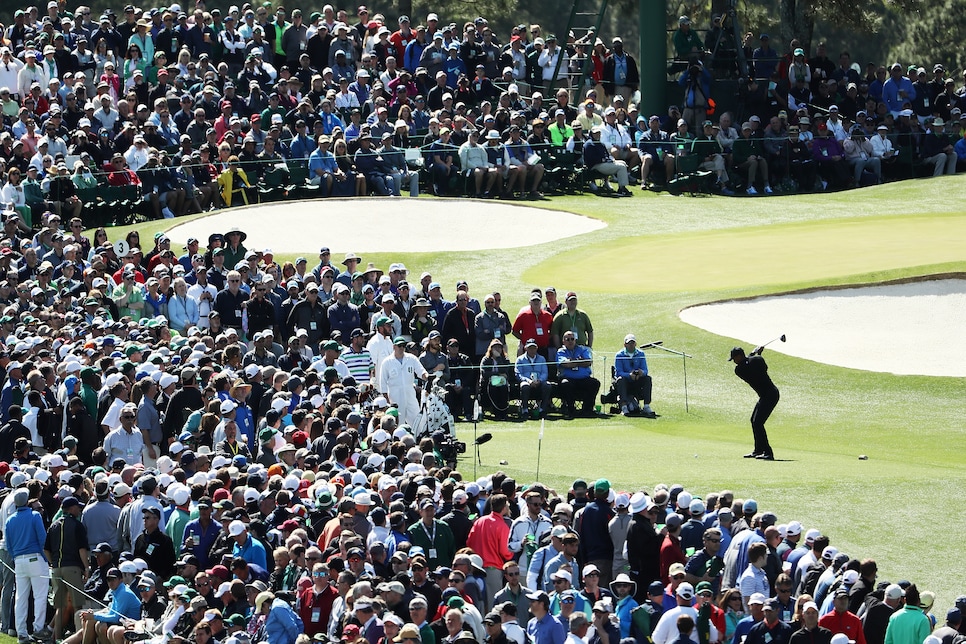 Tiger Woods, it seems, is required only to be in the field to substantially boost the Masters' television ratings.
ESPN, which airs the first two rounds of the Masters, reported a 2.2 overnight rating for the first round of the Masters, a 40 percent increase over the first round the year before and a 16 percent increase over 2016.
Yet Woods finished his round before ESPN's telecast began. A majority of his round will fit into ESPN's broadcast window (3 p.m. to 6 p.m. EDT) on Friday. Woods tees off at 1:27 p.m.
Last week, CBS' Jim Nantz said "this might be the most anticipated Masters any of us has seen in our lifetime." Other players -- including Rory McIilroy, Justin Thomas, Jordan Spieth and Phil Mickelson -- contributed to the anticipation.
But it's safe to say that Woods was largely responsible for the increase in Thursday's ratings. It was the highest-rated first round since 2015, the last time Tiger played in the Masters and was the fourth highest first-round rating since ESPN began televising the first two rounds in 2008.