The Loop
Tiger Woods 'fought hard' in his comeback, but was undone by Torrey Pines' rough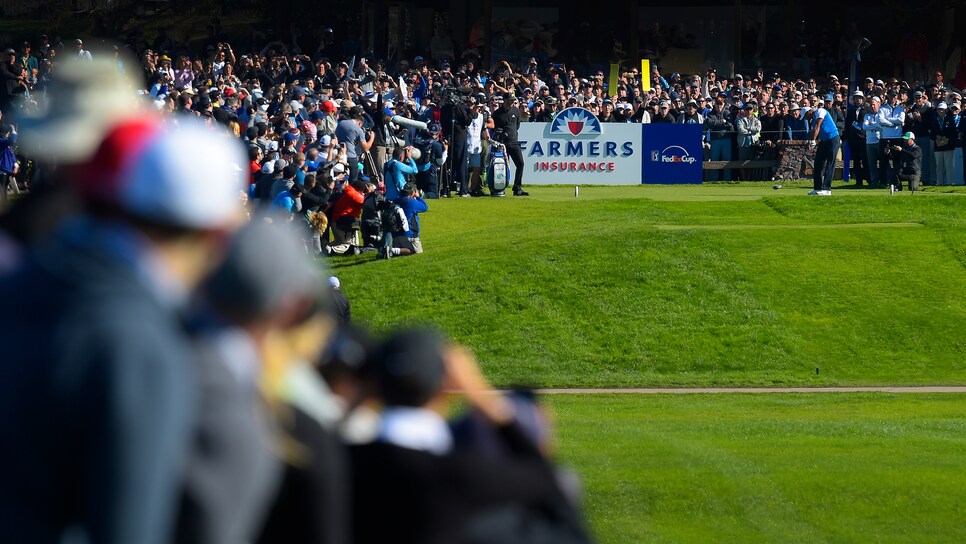 LA JOLLA, Calif. — Tiger Woods has still got it, based on the only metric reliable at the conclusion of a 17-month hiatus. He can still sell tickets.
Thursday was not a holiday in San Diego, though the number of those lining both sides of the first fairway of the South Course at Torrey Pines, and surrounding the green three or four deep, suggested it wasn't a work day, nonetheless. "The turnout was unbeliebable," playing partner Jason Day said. "That's kind of the old-school days of Tiger Woods."
Anticipation was greater than expectation, or at least should have been.
His first PGA Tour start since September of 2015 was a success only on the basis of his having completed it without apparent pain, not inconsequential for one who was shelved by chronic back issues that led to a second microdiscectomy surgery.
"I said it over the last couple days, we can't just break down everything he did today because it's been 17 months," Day said.
Woods' score, largely immaterial under the circumstances, was a four-over par 76 in the first round of the Farmers Insurance Open, 11 back of leader Justin Rose, who shot 65 on the North, and 10 off the best score posted on the more difficult South, a 66 by Adam Hadwin.
"I fought my tail off out there," he said. "I fought hard. It was nice to put together a round when I wasn't hitting it that great early."
The South Course can't be played effectively from the rough in the aftermath of a series of storms and an unusually wet winter that have left it gnarly. Woods, who hit only four of 14 fairways, demonstrably proved that. He hit only nine of 18 greens in regulation.
"It was tough out there, period," Woods said. "I was in the rough most of the day. It was wet. The very first hole, we've got a ball that's sitting into the grain, buried underneath there. So I'm like, 'OK, this is the very first hole. Let's not do this anymore.' Unfortunately I did most of the day."
Woods, 41, largely missed right, until the 15th hole, where his tee shot veered hard left and into a canyon. It led to a double-bogey six on the heels of three straight bogeys. He played the last seven holes in five-over par.
"I was one under through 11 and was in a good spot to really shoot a good round today and didn't really have my best stuff early," he said. "But I got through there. And that's one of the positives I'm going to take out of it."
He has an uphill climb on the North Course on Friday to extend his comeback to the weekend. He stands 133rd in a 155-player field.
But it's a start, as they say, not a memorable one, necessarily, but an important one.