News
Tiger Woods DUI: Police release photos of Tiger Woods' car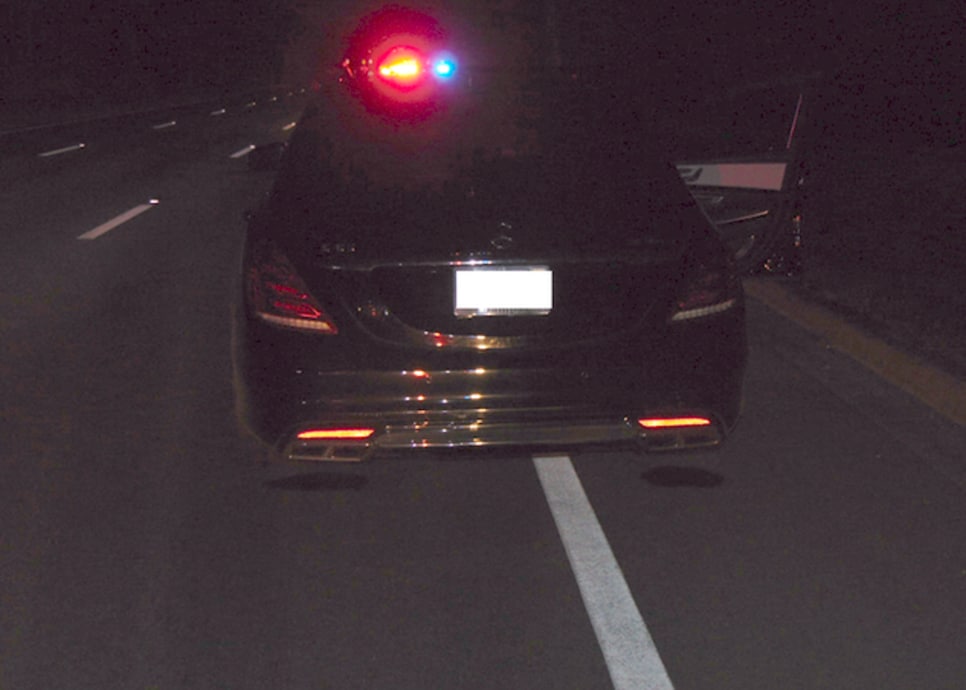 A day after Tiger Woods' DUI police report was released indicating damage to the 14-time major champ's black Mercedes, authorities made photos of the vehicle public. According to the report, Woods' car had minor damage to the bumpers and rims. The passenger rear tail light was out and both tires on the driver's side were flat.
The photos could wind up making a difference in how Woods is prosecuted. With his lack of a criminal record, Woods could be eligible for a local first-time DUI offenders program that could lesson his charge from DUI to reckless driving and cause him to avoid jail time. However, Woods could lose that legal option if it's determined he was in a crash.
All photos were provided by the Florida Highway Patrol.
Woods was arrested at 2:03 a.m on Monday, booked at 7:18 a.m. and released at 10:50 a.m. He issued an apology that night in which he stated "alcohol was not involved." That was backed up by the police report that said his blood-alcohol level was .000, however, the report also said Woods was found asleep at the wheel while partially blocking the right lane. He was unaware of where he was and failed several sobriety field tests.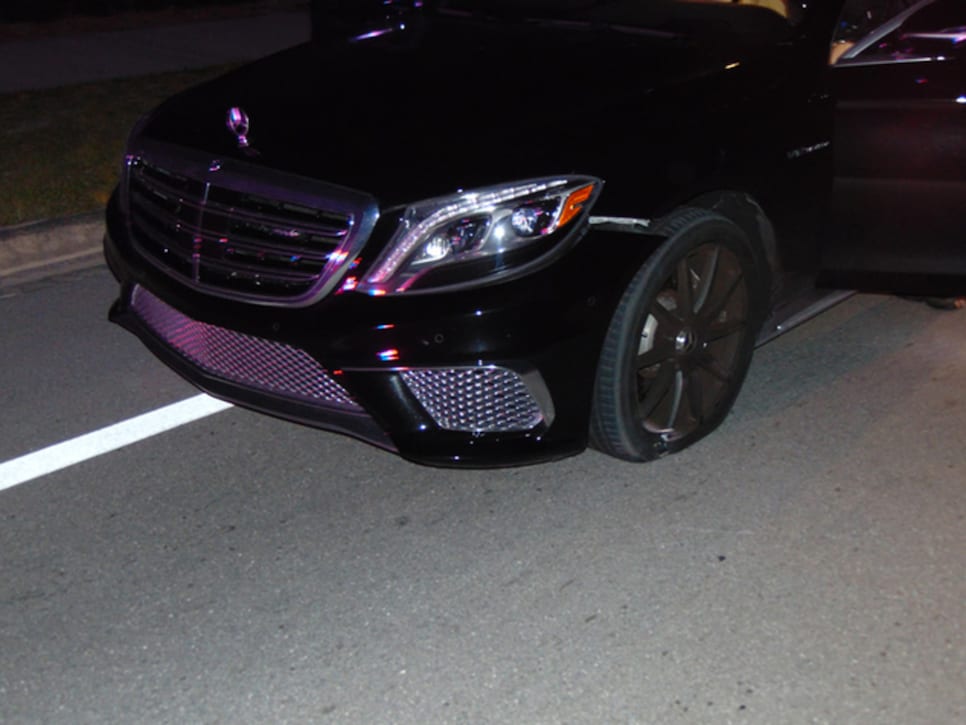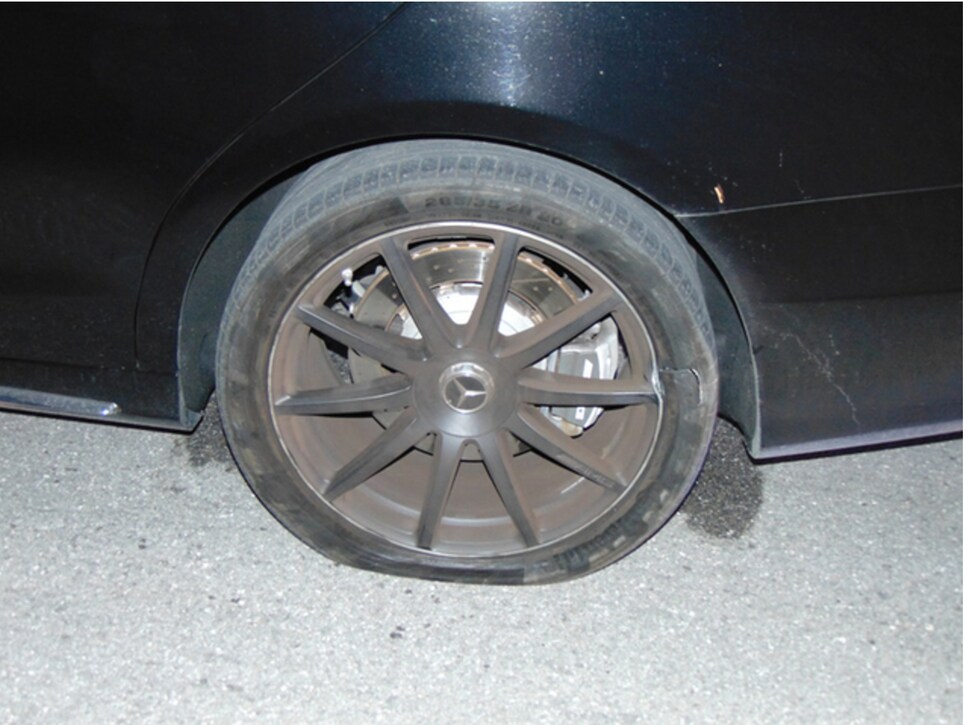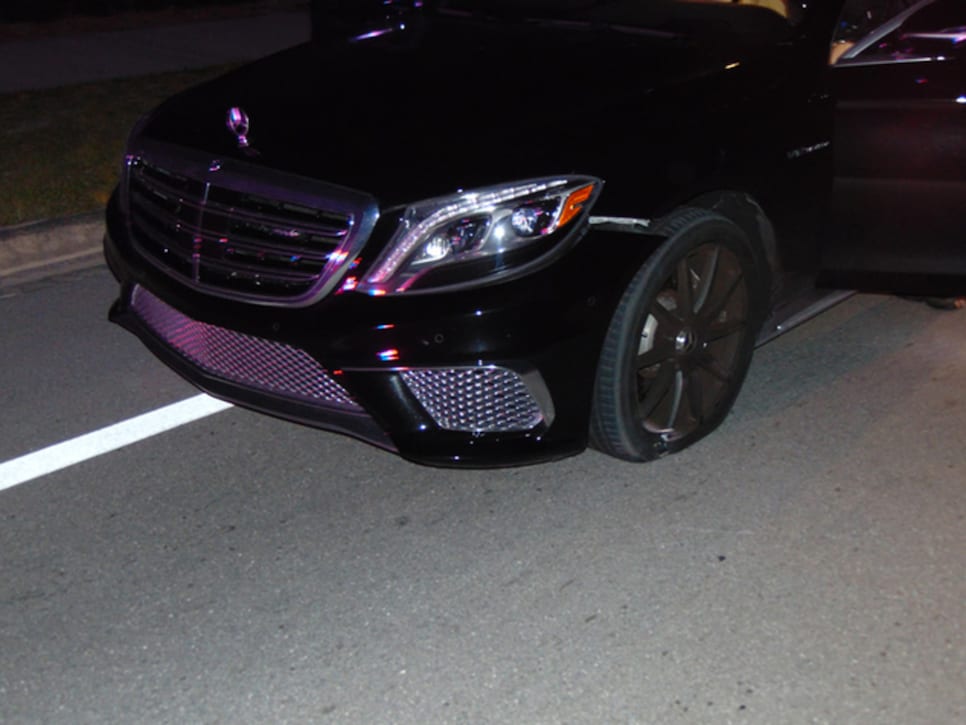 Woods told police he takes four medications, including Vicodin. He is currently recovering from undergoing a fourth back surgery in late April.
Police are also expected to release dashcam footage of the arrest. Woods' arraignment is scheduled for July 5 at 8:30 a.m.