The Loop
Tiger Woods' dining room has turned into equipment storage since Nike's exit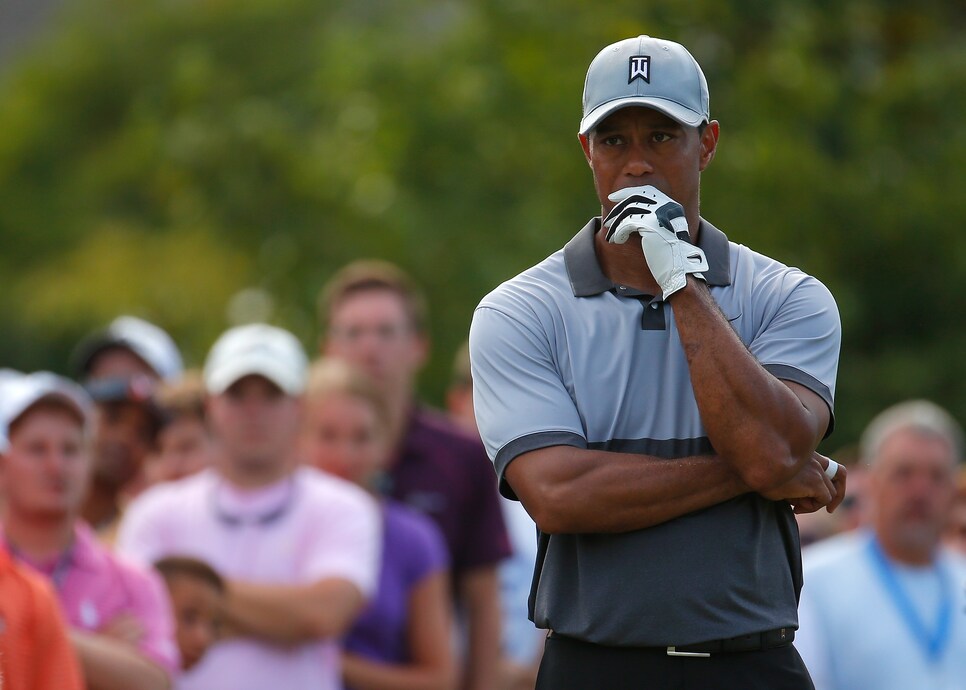 Tiger Woods turned professional 20 years ago, although some would argue it's felt like 20 years since Tiger last teed it up. Whenever the 14-time major winner does return, he'll likely have new clubs in the bag, as longtime endorser Nike has exited the equipment business. Despite his absence from the game, Woods remains one of the sport's most recognizable entities, making the 40 year old a prized free agent among club manufacturers. According to Golf Channel analyst and Woods' friend Notah Begay, equipment companies aren't letting this opportunity go to waste.
"I walked into his dining room and it was like going into a PGA [Tour] Superstore now that Nike's equipment line no longer exists," Begay said on "Golf Central" Sunday morning. "Every single manufacturer had sent equipment in there, and he's trying a variety of different things, trying to get a sense of where he's going to go from this point on."
If that scene sounds amusing, it's one like happening to most Nike athletes: At Bethpage, Rory McIlroy said his parents' house is "inundated with golf equipment from different manufacturers."
Woods signed with the Swoosh in 1996, although didn't begin playing a Nike golf ball until 2000, putting its clubs into action in 2002.