The Loop
Tiger Woods debuts latest Nike shoe in return to golf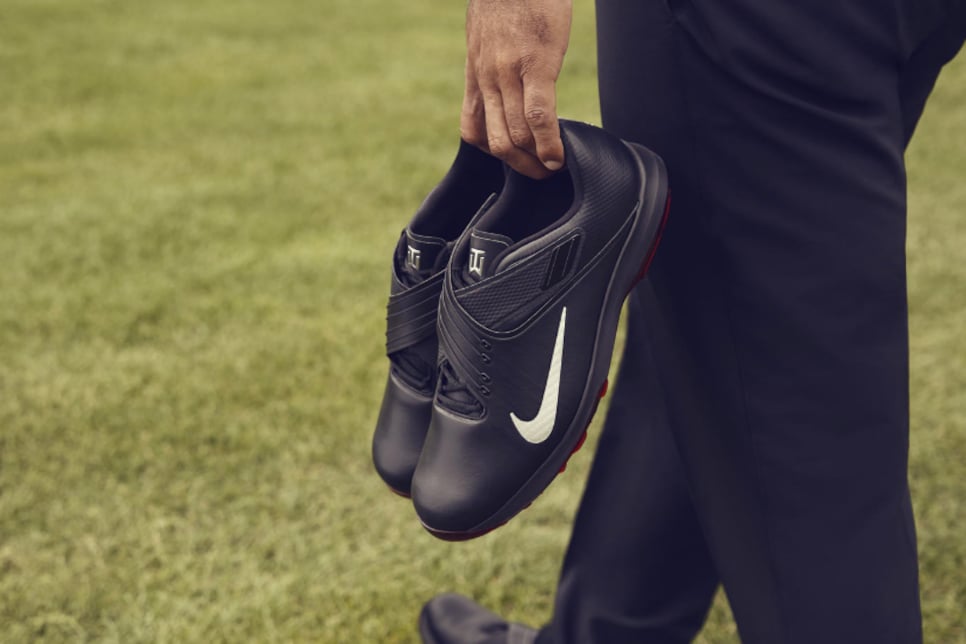 Tiger Woods started his professional career debuting Nike apparel and footwear, and this week, it looks like his career has returned to where it started: debuting some new Nike soft goods.
Woods will reveal a prototype of the new TW '17, the latest version of his athletic-style golf shoe, this week at the Hero World Challenge. Woods began wearing his eponymous sneaker-style golf shoe in August 2011, a result of his change in thinking about how that kind of shoe could best support his surgically repaired knee and Achilles tendon. The last eight of Woods' 79 PGA Tour wins have come wearing the athletic-style shoe.
The new version also grew out of his rehab efforts after three back surgeries and his changing swing philosophy. Woods began working with Tobie Hatfield, Nike's senior director of athlete innovation, in the summer of 2015 on the new line. According to a Nike press release, Woods wanted the redesigned shoe to reflect how his new swing "shifted his dominance from his left to his right." Said Woods, "This shoe is an absolutely integral part of my return to the sport I love and have missed so much."
The shoe Woods will wear this week is a prototype, and although no specific details were released, it appears to feature crossed bands that cover the laces. The idea, according to Nike's press release, is to "address the need of keeping his feet more secure and locked down in his shoe." An image of what appears to be Hatfield's notebook includes notes that reference a stiffer outsole, carbon fiber and a reference to the TW '11 last.
The TW '17 is expected to be in stores this spring.