The Loop
Tiger Woods could make his PGA Tour return at the Wells Fargo Championship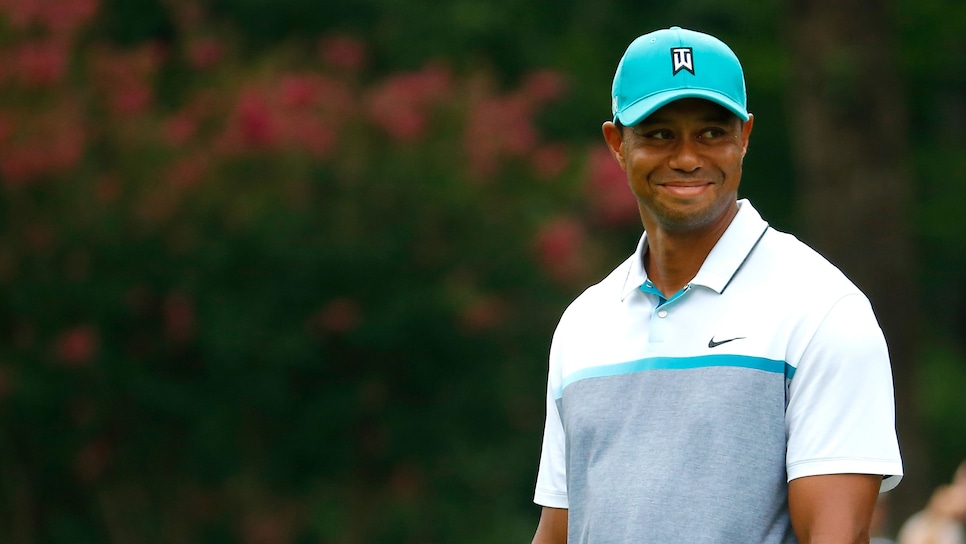 We may finally have that timetable for Tiger Woods' return to competitive golf. And it could come soon. Very soon.
On Friday, Golf Digest's Tim Rosaforte tweeted that Woods could begin his latest comeback at the Wells Fargo Championship. That tournament at Quail Hollow starts in less than two weeks.
Shortly after the tweet, Rosaforte said on Golf Channel that Woods' agent, Mark Steinberg, responded by saying "Nothing has changed as of now," indicating a return date hadn't been picked. "There could be a change of heart at any time," Rosaforte said. "But by all indications with my reporting . . . this is the logical choice, and this has a very good chance of happening."
Woods missed the Masters earlier this month for the second time in three years. If he were to return next month, it would suggest that he plans on playing in the year's final three major championships.
Woods has competed in six PGA Tour events at Quail Hollow, which is the site of the 2017 PGA Championship. Woods won in 2007, but has missed the cut there in his previous two tries (2010 and 2012). North Carolina was also the site of Tiger's last tournament. He finished T-10 at the Wyndham Championship last August.
Rosaforte reported earlier in the week that Woods had been stepping up his practice schedule of late, including four-to-five hour sessions in which he played holes at his home course, Medalist Golf Club. On Thursday, he showed up at the Junior Invitational at Sage Valley in South Carolina and conducted a clinic. Woods went through the bag and didn't hold back when hitting driver:
Woods has been recovering from two off-season back surgeries. In his rare comments since, Woods, 40, has been consistent in saying he is being patient with this latest comeback, learning from mistakes in the past.
"I am [being more patient], and I have to be with it. That wasn't always the case. I've played through a lot of injuries. I've played through some situations I probably shouldn't have, won some tournaments I probably shouldn't have won," Woods said in March. "But I've cost myself some other tournaments by pushing through that, and I've cost myself months -- and years because of it."
In Wright Thompson's fascinating article on Woods that was published by ESPN on Friday, the author asks Woods' friend, Notah Begay, if the 40-year-old star realizes this is probably his last chance to be the player he once was.