The Loop
Tiger Woods continues in role as footwear innovator with new TW '15
It seems unusual to say it now, but there was a time in the not-too-distant past when Tiger Woods wore some of the heaviest, traditional-looking golf shoes in the game. But that was before the knee and achilles injuries, the back surgery and, well, paradigm-shifting shoe technology.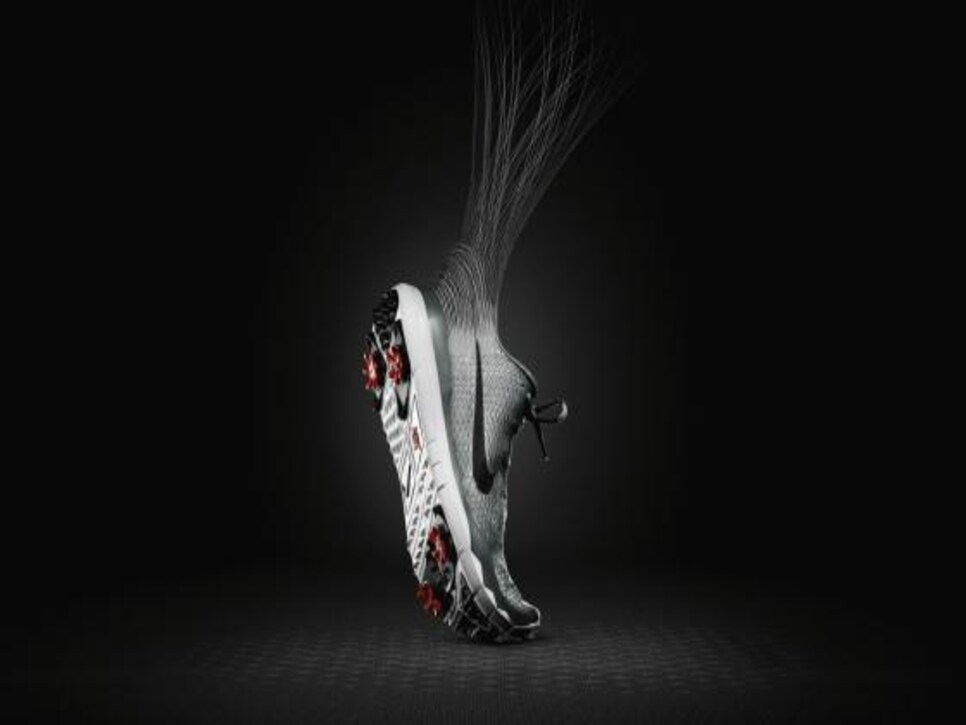 Woods switched to a prototype athletic-styled golf shoe back in August 2011, and this week at the Waste Management Phoenix Open he debuts Nike's newest version, the TW '15, inspired by the company's lightweight Free running shoe. The latest upgrade features increased stability through Nike's Flyweave construction in the upper. The construction allows for a one-piece upper that let designer Tobie Hatfield selectively stabilize sections of the upper that are stressed the most during the golf swing.
"Tiger epitomizes power," Hatfield says. "His power starts with natural motion, which begins with unleashing the foot from the ground up. Flyweave gives you that flexibility coupled with support."
The TW '15 is 10-percent lighter than previous models.
According to Hatfield, the shoe also features improved traction elements on the outsole that are inspired by Woods' passion for spearfishing. Hatfield says those points in the toe are reminiscent of octopus beaks, while he sees shark scales in the rubber of the shoe's tip and  heel.
The shoe ($250) will have limited availability beginning Feb. 2 at nike.com and be more widespread by March 5. There are three colors: university red/black, metallic silver/black and black/white.  #iframe://www.youtube.com/embed/HjNuOFYoGlg|||
](https://twitter.com/MikeStachura)