The Loop
This week's World Challenge will let us know if the Brandel Chamblee episode is truly behind Woods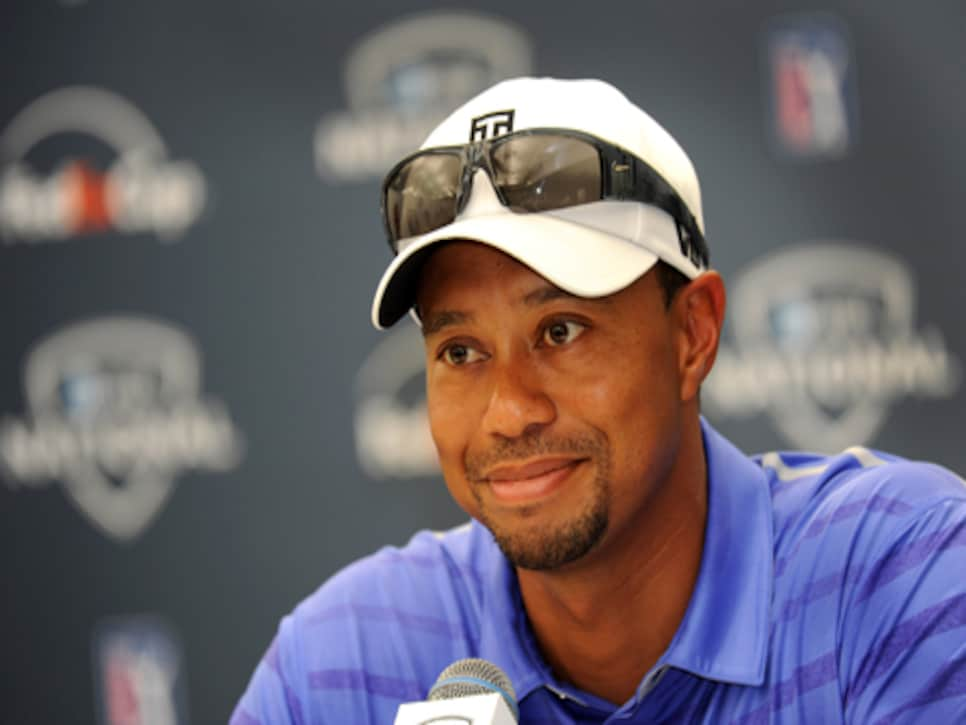 Photo: Stan Badz/PGA Tour
There's plenty to love about this week's World Challenge at Sherwood. A best-ever field of 18 elites will play the always-compelling Jack Nicklaus-designed course one last time, and all for a great cause -- proceeds and Tiger Woods' winnings fund his local learning center.
Adding intrigue will be Tiger's feud with his television "partners" at Golf Channel/NBC over analyst Brandel Chamblee's recent column suggesting Woods was "cavalier" with the rules in 2013. There is speculation Woods could boycott some interviews this week because he feels Chamblee should have been fired. But Woods would risk coming off as petty and rude bypassing interviews at the event he hosts, where he has been more accommodating than normal, usually doing an in-booth appearance during weekend coverage on NBC, Golf Channel's biggest broadcast partner. NBC has televised the World Challenge since 2000 with Golf Channel coming on in 2007, and a contract with the two networks is in place for 2014, when the event moves to Florida.
Either way, the backstage drama is just one more reason for viewers to tune in when Golf Channel's coverage begins Thursday.