News
Tiger Woods as a pledge at Stanford: A classic story about his poor dancing in college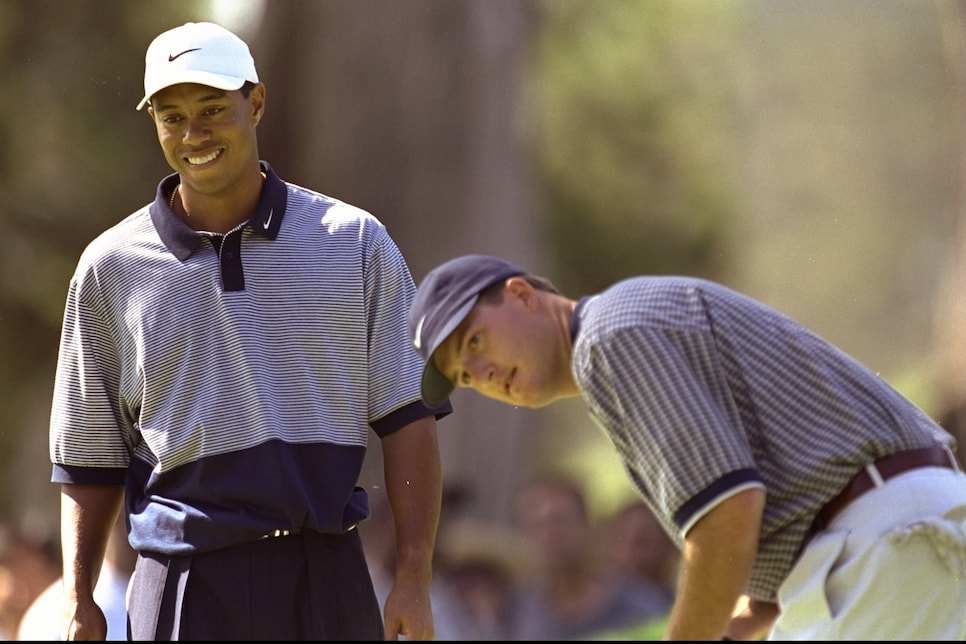 Andrew Redington/Allsport/Getty Images
Funny stories. They're as much a part of golf as birdies and bogeys. Through the years, Golf Digest has been lucky enough to share time with some of the legendary storytellers and characters in the game. Senior Writer Guy Yocom deserves special recognition for his My Shot series of interviews, prominent here with excerpts from other amazing features and columns through the decades.
Casey Martin: Tiger's weakness as a dancer, May 2001
He's got nothing. He's got no game. And I love him. He's the greatest at his sport— maybe ever. I mean, there might not be another athlete who is as dominant at their sport as Tiger is. However, you've got Michael Jordan crossing over, playing other sports. Tiger will never cross over to be a basketball player, or anything else. I remember Notah [Begay] and I were in Sigma Chi fraternity as seniors [at Stanford], and Tiger had pledged Sigma Chi as a freshman. At some of the parties, I'd come and kind of sit up on the stairs overlooking this big mosh pit where everyone would dance. I'll never forget one time a bunch of us were having a grand time watching Tiger dance. You know a guy that's so dominant, you've got to bring him down a little. You've got to look for his weakness and really expose it. I think we found it: dancing. It's a bad deal.