News
Tiger Woods' 2021 season on hold after announcing he's undergone back surgery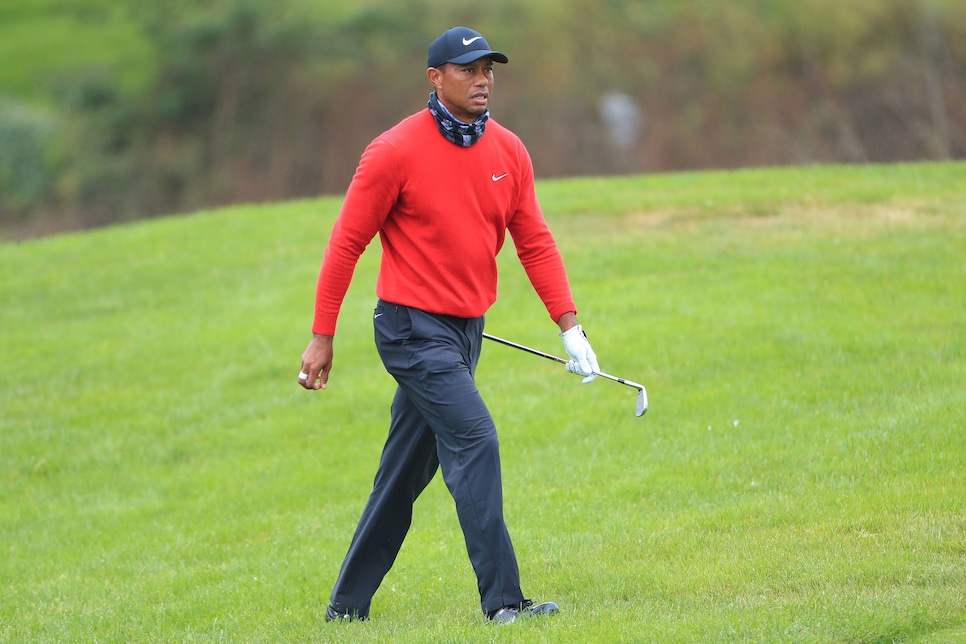 Tiger Woods' 2021 season is on hold after he announced that he underwent a microdiscectomy procedure on his back to remove a pressurized disc fragment that was pinching a nerve.
He is expected to be sidelined through at least the first two-plus months of the year and will miss both the Farmers Insurance Open and the Genesis Invitational, where he doubles as tournament host.
The operation was brought on by discomfort Woods felt following the PNC Championship in December. Doctors characterized the surgery as a success and expect a full recovery, per Woods' release, and sources close to Tiger say the hope is he can return to play in time for the Masters, which begins April 8.
It's the fifth operation Woods, 45, has had on his back and the first since a spinal-fusion surgery in April 2017. He previously had the microdiscectomy surgery three times in 2014-15. "I look forward to begin training and am focused on getting back out on tour," Woods said in a statement.
Woods' back has been an issue for the better part of the decade, and he was able to play just one PGA Tour event—a missed cut at the 2016 Farmers Insurance Open—between August 2015 and December 2017. He suggested at the 2017 Presidents Cup that his days as a competitive golfer might be over, but the fusion proved to be Woods' lifeline back to competition.
He resumed play in late in 2017, then competed in 18 events in 2018, highlighted by a victory at the Tour Championship that August. Seven months later, he went on to claim his fifth Masters in spectacular fashion, adding a 15th major title and first in nearly 11 years. It capped one of the more remarkable comeback stories in sports history and re-established Woods as a force at the top of the game.
Woods took the next month off to celebrate the victory, then struggled to play with the same consistency upon his return that summer. In August 2019, he underwent an arthroscopic procedure to his left knee—his fifth operation on that knee—and missed three months, only to win his first event back at the Zozo Championship in Japan. That marked his 82nd PGA Tour victory, tying Sam Snead for the all-time record.
Woods then played inspired golf as a playing captain at the Presidents Cup that December, going 3-0 and leading his American side to victory at Royal Melbourne. That performance raised expectations for the 2020 season—his body, however, simply wouldn't cooperate.
After posting a top-10 in his first start of the year at the Farmers, Woods struggled to practice and play at full strength in 2020. He played just nine tour events and skipped a number of tournaments he'd normally compete in during the spring, including the Players Championship, to rest his back. The idea, ostensibly, was to peak for his title defense at the Masters in April. COVID, of course, had other plans. He returned in July at the Memorial and did not post a finish better than a T-37 in his seven events after the restart.
For the better part of the last two years, Woods has frequently noted that he is at the mercy of his now 45-year-old body and the wear and tear he's accumulated over time.
"My body just has moments where it just doesn't work like it used to," Woods said in November at the Masters, his last official tour start. "No matter how hard I try, things just don't work the way they used to, and no matter how much I push and ask of this body, it just doesn't work at times."