The Loop
Tiger Woods and daughter, Sam, enjoy U.S. Open match Friday night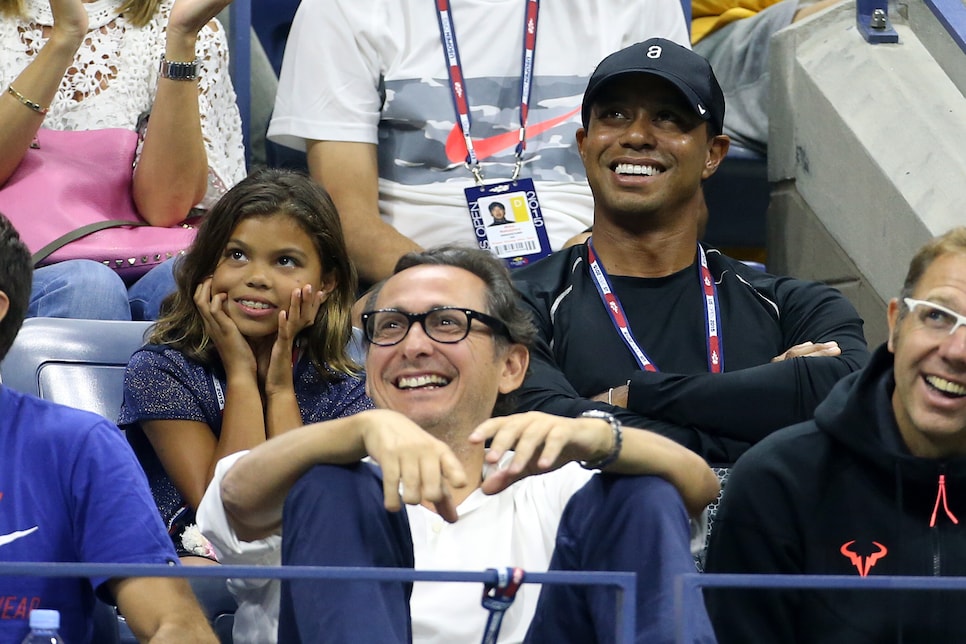 Tiger Woods might not have made the FedEx Cup Playoffs, but he's finding a way to check out some big-time events all the same.
The 14-time major champion brought his daughter, Sam, to watch Rafael Nadal's U.S. Open match on Friday night against Italy's Fabio Fognini at Flushing Meadows, N.Y. Tiger and Nadal have become buddies over the years -- and Tiger got seats in Nadal's box for his match. Nadal ended up losing but it looked like Tiger and his daughter had a good time: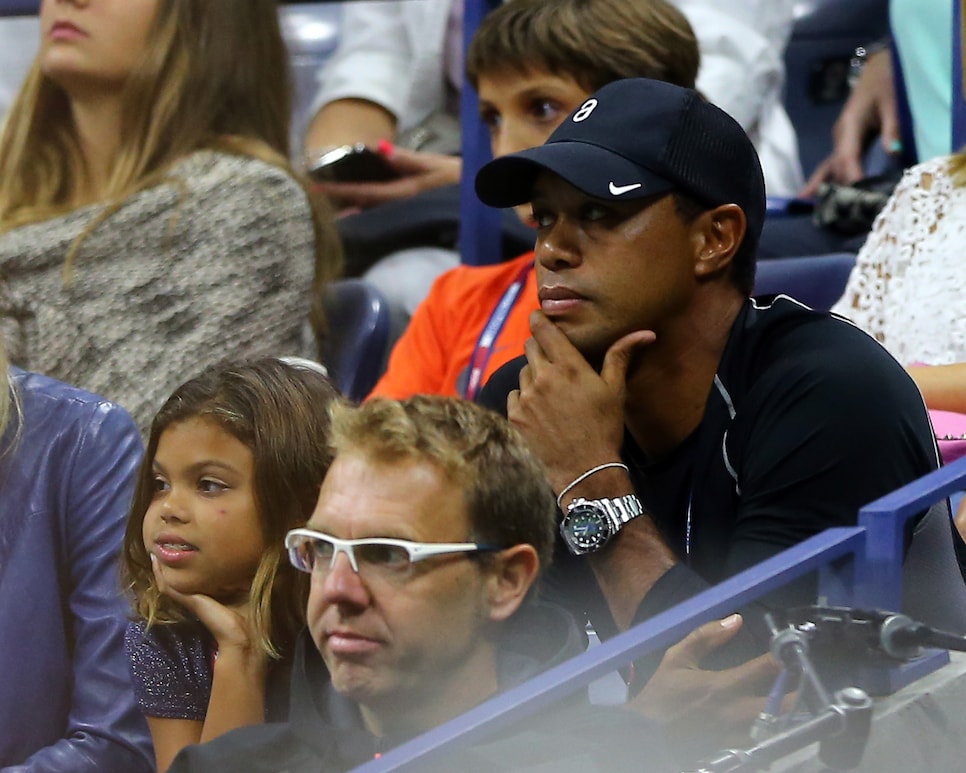 Look at Tiger walking hand-in-hand with Sam. That's a good father!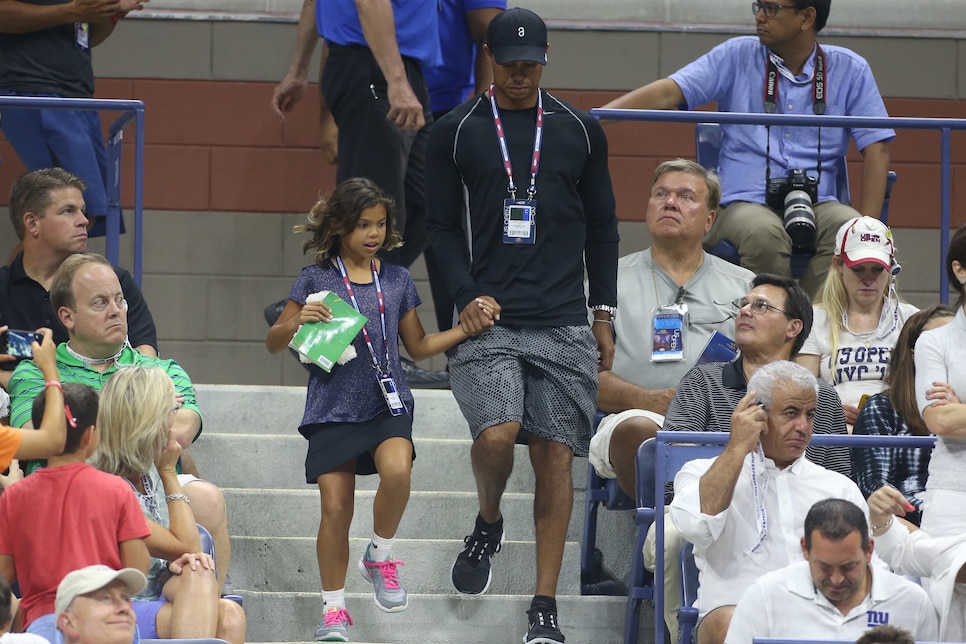 Tiger and Sam sat next to Rafa Nadal's sister, Maria Isabel Nadal. Looks like they shared some insight rooting on Rafa!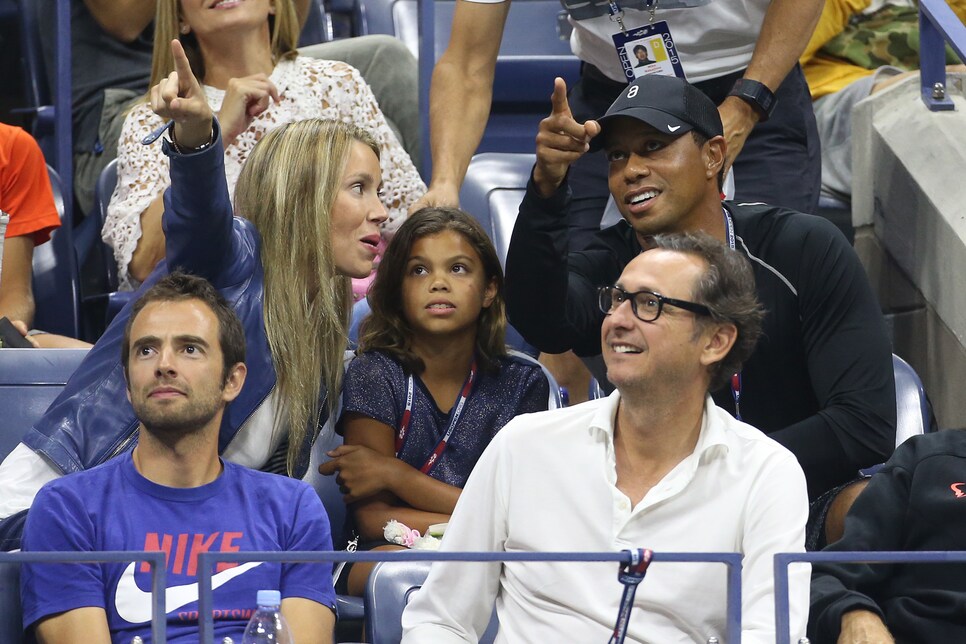 It's not competing for an $8 million purse -- but hey -- enjoying some world-class tennis in New York City. That's reason to smile for Tiger and his daughter.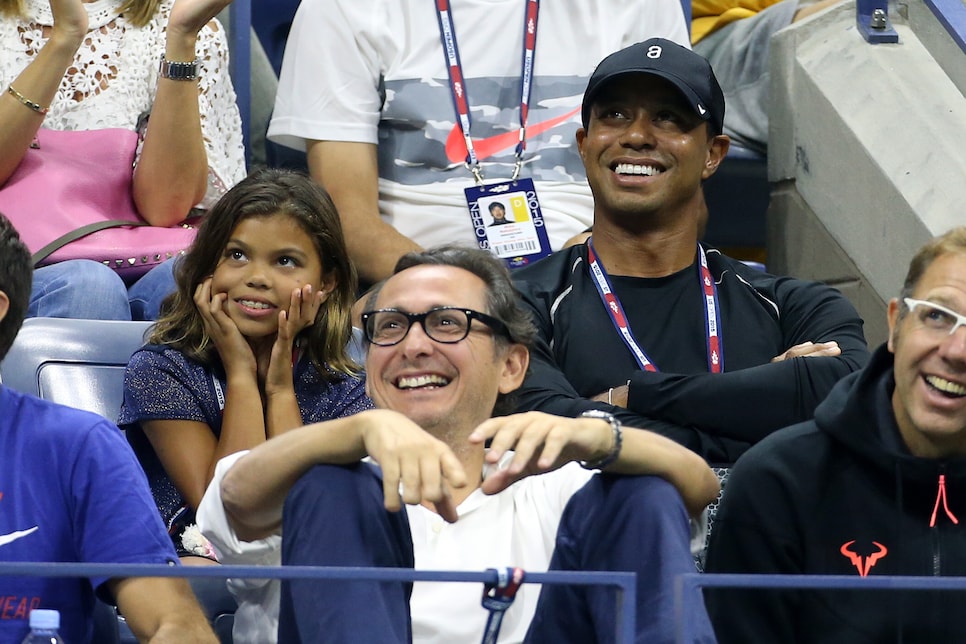 But hey, tennis matches are long. We get it. Looks like Sam and Tiger weren't totally enamored by the end of the match, and watching Nadal lose the five-set match. Nadal carried a 151-0 record after winning the first two sets in five-set matches. Tiger can appreciate that sort of dominance.