The Loop
Tiger still can't settle on a putter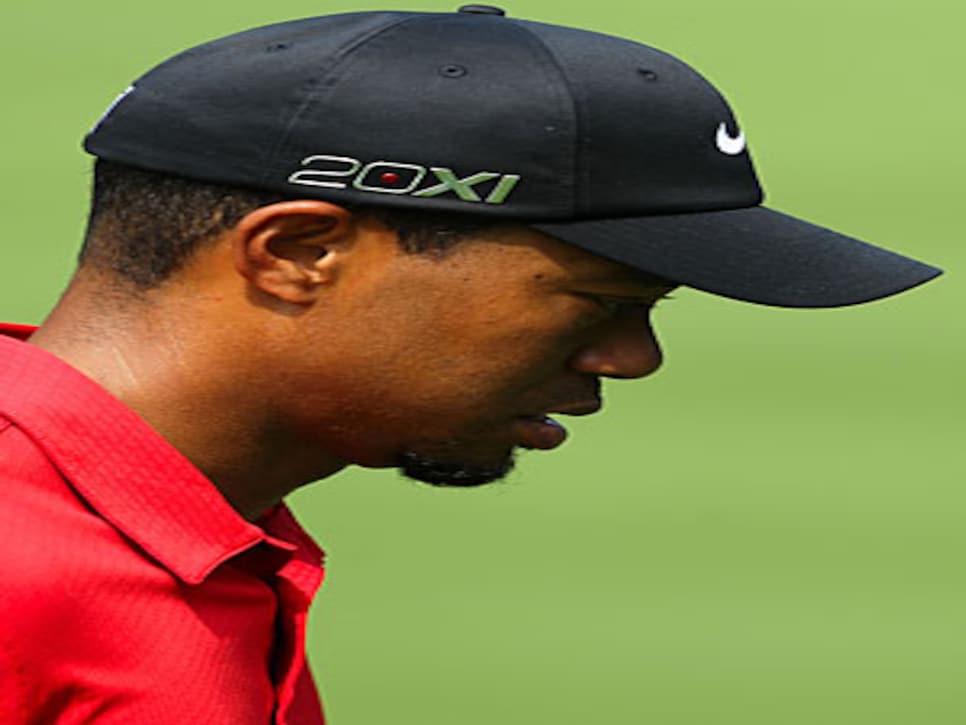 Just four days after reuniting with his Scotty Cameron putter -- the one he used to win 13 of his 14 majors -- Woods went back to the Nike Method he's used for the past year for the final round of the WGC-Bridgestone Invitational. After getting off to a good start in the first round with 27 putts, including several makes from more than 15 feet, Tiger struggled on the greens Friday and Saturday to fall well out of contention and nearly into last among the field in putting. After the third round, in which he needed 33 putts, the AP's Doug Ferguson reported Woods had his Nike putter delivered to him on the practice green.
Early in the week, Woods practiced with the Nike model, one he first put into play at last year's British Open at St. Andrews. But on Wednesday, he put the Scotty Cameron back in his bag.
So, how's the change working out so far? Tough to tell through three holes. Woods made par putts of under three feet after missing the green on No. 1 and No. 3 and on No. 2, he two-putted for birdie from about 20 feet.
With the year's final major next week, Woods hoped to use this week to get his golf game in order. But now, yet another variable has been added to equation.
__Update:__After falling to three over on his round through 14 holes, Woods made three straight birdies and a par to shoot 70. He made birdie putts of 13 and 16 feet, respectively, on No. 15 and No. 17 before finishing by making a three-foot tester for par on the last.
Follow on Twitter: [@AlexMyers3
](http://twitter.com/AlexMyers3)
(Photo: Andy Lyons/Getty Images)