The Loop
Tiger sighted at Southern Hills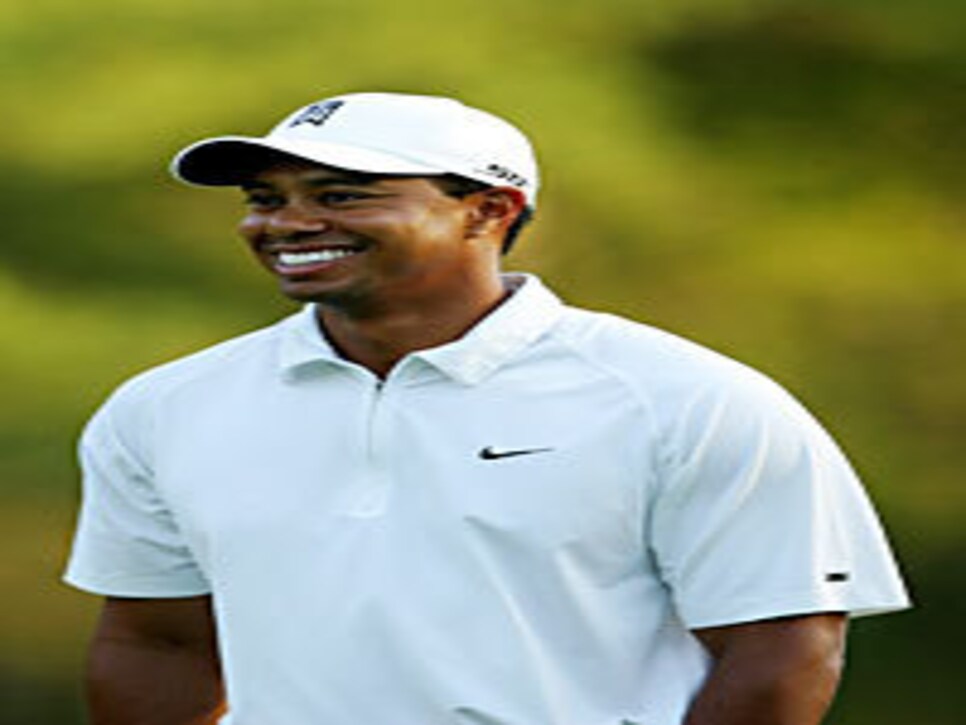 Tulsa World columnist Dave Sittler provides some [interesting detail on Tiger
](http://www.tulsaworld.com/sports/article.aspx?articleID=070801_2_B1_spanc63710&breadcrumb=Golf)early-morning round at Southern Hills Country Club yesterday.
Woods flew into Tulsa on Monday night, went to dinner at Fuddruckers, where he says no one recognized him with his hat turned backward and wearing shades. From there, he retreated to a hotel room at the Renaissance.
Tuesday morning, he played 18 holes with only Hank Haney and Southern Hills assistant pro David Bryan following along. Bryan, son of longtime Southern Hills head pro Dave Bryan, was Woods caddie for the round.
Wearing shorts and white shirt, Woods hit driver on only six holes, missed two fairways and maybe two greens, according to Bryan.
"He hit the ball really, really well," said Bryan. "And he hit it very straight."
Bryan said Woods spent most of his time studying the greens.
"I have no idea what he shot, because he never putted out," Bryan said. "We never even pulled the flagstick out."
Instead, Woods carried a putter in his right hand and a yardage book in his left as he rolled balls from various locations on each green. After he watched the breaks in the green as the ball traveled to the hole, Woods traced every path in the book.
"He would spend seven or eight minutes on every green," Bryan said. "So from all angles and corners of the green, he was just rolling the ball."