The Match
The Match officially set: Tiger Woods, Rory McIlroy vs. Justin Thomas, Jordan Spieth under the lights in Florida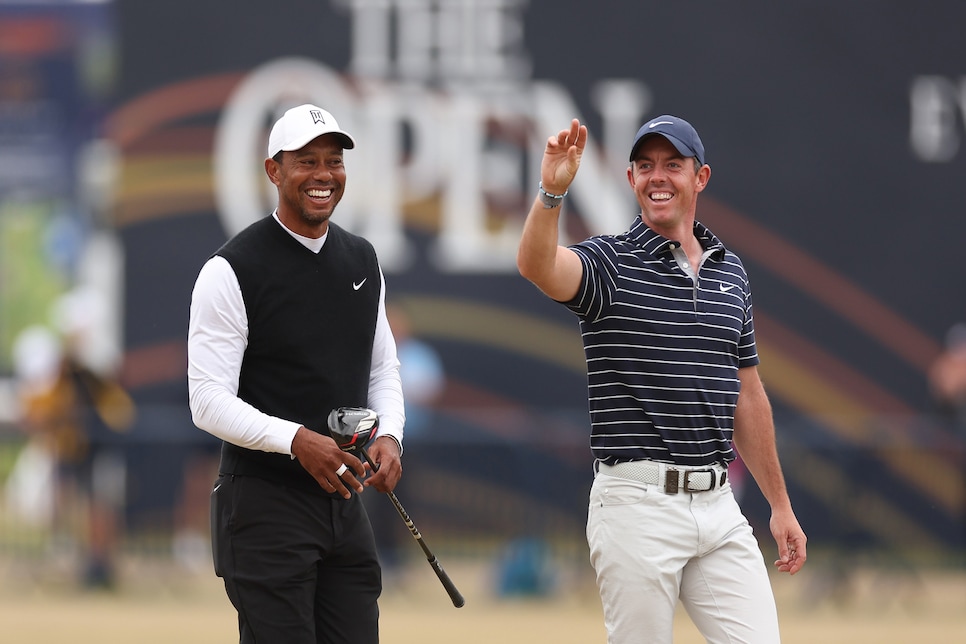 The reports are finally official: Tiger Woods and Rory McIlroy will face Justin Thomas and Jordan Spieth in the latest iteration of "The Match" Dec. 10 at Pelican Golf Club in Belleair, Fla.
The four superstars committed to the exhibition series, which will be held for the seventh time and second in 2022 after a duel between NFL quarterbacks was contested in June. It will be broadcast on TNT and is scheduled to start at 6 p.m. under the lights, with the match going 12 holes. The format has not been announced, but it is widely expected to be better-ball match play. Proceeds will support Hurricane Ian relief efforts.
The news was first reported by The Fried Egg and Golf Digest independently confirmed the report, which was published November 3.
This will be Woods' third appearance in "The Match," participating in the inaugural event against Phil Mickelson in November of 2018 and returning in 2020 to team up with Peyton Manning to take down Mickelson and Tom Brady in a charity challenge in the nascent days of the pandemic. This will be the first appearances for McIlroy, Spieth and Thomas, although Thomas did work at the aforementioned 2020 charity match as a commentator. Woods, McIlroy and Thomas were a part of a similar exhibition in September 2020 to show off Payne's Valley Golf Club, the first public-access golf course designed by Woods' TGR Design firm, as well as raise money for the Payne Family Foundation.
Woods made three official starts in 2022 in his return from a February 2021 car accident, making the cut at both the Masters and PGA Championship while possibly saying goodbye to the Old Course at the Open Championship. McIlroy won three times last season, highlighted by capturing the FedEx Cur, with Thomas grabbing the PGA Championship for the second time in his career with a playoff triumph at Southern Hills. Spieth won the RBC Heritage and is coming off a 5-0-0 record in an American victory at the Presidents Cup.
The event will be simulcast on TBS, TruTV and HLN and the broadcast team as not been announced.
(Editor's note: this article was updated to reflect the announcement was made official. Our original report was published on November 3.)