The Loop
Tiger on Paddy and change
AKRON, Ohio -- Padraig Harrington's electing to tweak his swing in the wake of the best run of his career is something to which Tiger Woods can relate. Twice in his storied career, Woods has undertaken swing changes that each time resulted in a temporary setback in his march on history.
Harrington, meanwhile, won three major championships in a 12-month period and hasn't won since, inviting the predictable criticism, that he had committed an egregious error in altering anything. Then here, in the WGC-Bridgestone Invitational, on the eve of another major championship, the pieces began to fit together, rounds of 64 and 69 putting him atop the leaderboard.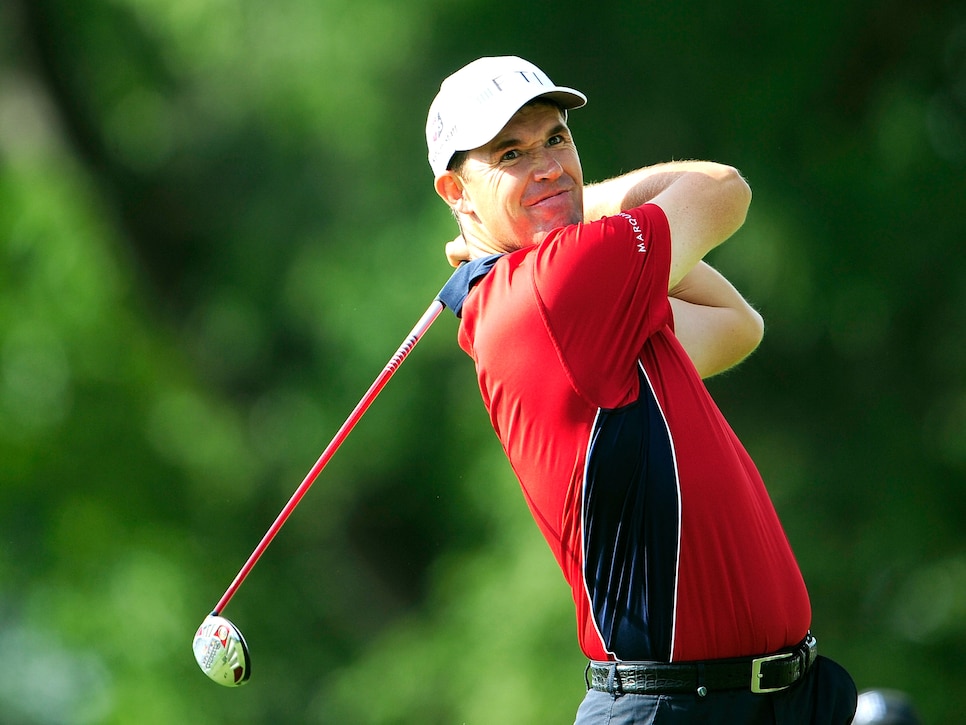 "You have to make changes in order to get better," Woods said, evaluating Harrington's decision to alter his swing. "A lot of times you're going to get worse before you do get better. It's a matter of other parts of your game trying to pick you up and understanding how to score when you don't have your best stuff. But you know it's coming.
"I don't know how Paddy's progression is, but mine is usually on the range at home, then at home playing, you start hitting the ball a little bit better. Then I start doing it out here (on tour) from time to time to time. I built it. It took me, I don't know how many months with Butch (Harmon), eight, nine months to get where I felt comfortable with what we were doing. Same thing with Hank. Then I put it together.
"You have to believe in what you're doing, absolutely. You have to believe what you're doing is right, even though people tell you what you're doing is wrong. I've been through that twice, and I think I've turned out on the good side both times. It's just that you're going to get a lot of bombardment, not just from the media, but from fans, from friends, family. They're going to have doubt and question you. But you've got to have the internal resolve to stick with what you believe is going to be right and you're going to get better."