The Loop
Tianlang Guan, who played in Masters at 14, opens with 82 in bid to earn another invitation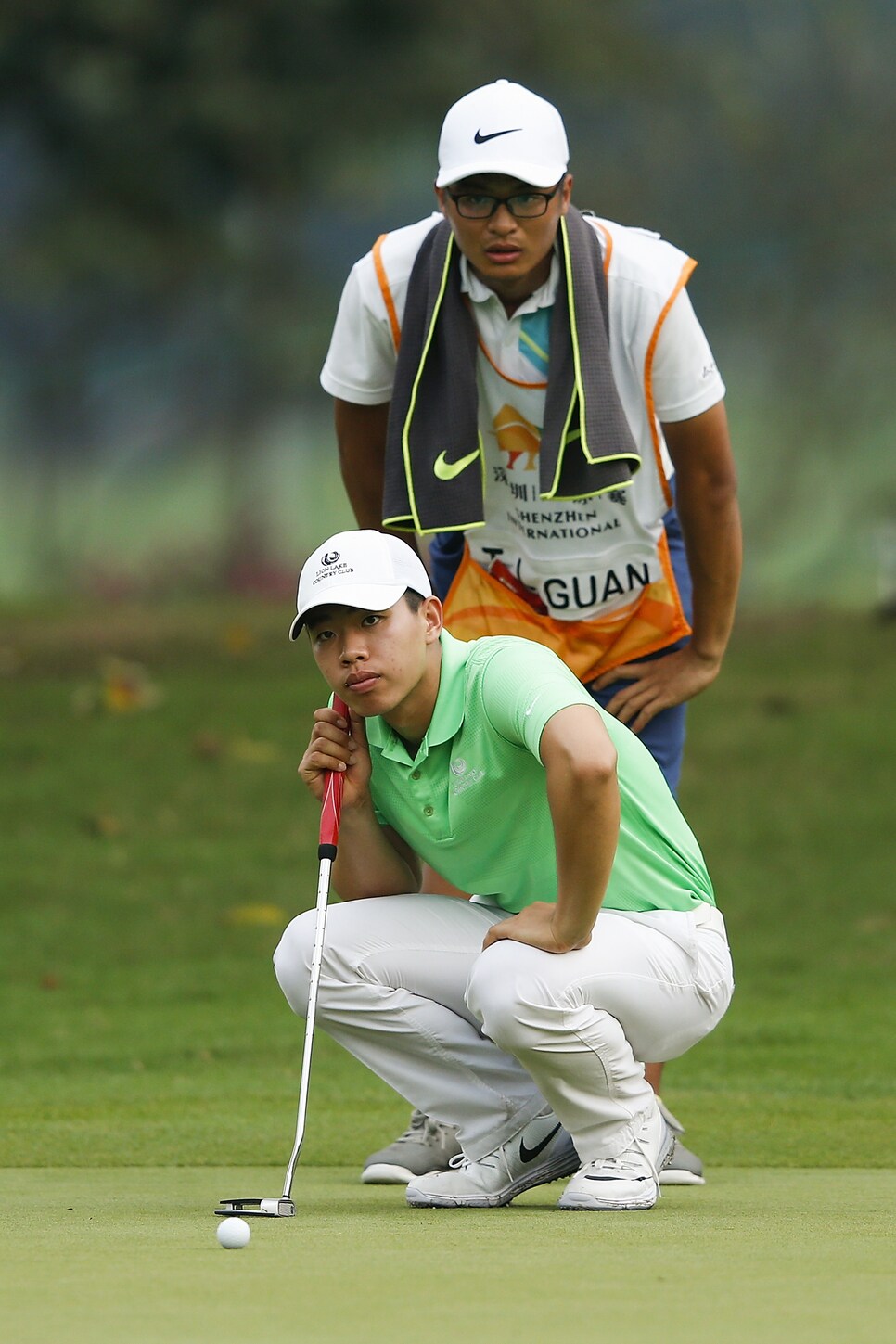 Four years have passed since Tianlang Guan of China qualified to play in the 2013 Masters at which he made history and news. At 14, the youngest ever to play in the Masters, he made the cut.
Now, a few weeks shy of his 18th birthday, Guan is again playing in the tournament he won in 2012, the Asia-Pacific Amateur, to earn a Masters invitation. It's not likely another invitation will be forthcoming any time soon.
Guan shot an 82 in the first round on Thursday and is tied for 89th, 17 strokes behind leader Cameron Davis of New Zealand. He even birdied the first hole and was even par through seven holes at the Jack Nicklaus Golf Club in Incheon, South Korea.
But he made three double bogeys in a row at holes nine through 11, shot a seven-over par 43 on the back nine, and raised new questions about his game and his future.
And in five professional China Tour events, he missed the cut in two and finished no better than T-60 in the others.
Guan has age on his side, of course, but the discernible lack of progress in four years does not make any kind of case on his behalf that a return trip to Augusta National is foreseeable.