The Loop
Throwback Thursday: Tom Watson wasn't the first captain to be thrown under the bus by his players
The history of players publicly trashing their own Ryder Cup captain -- which Phil Mickelson and "anonymous team sources" did with such aplomb last month in Scotland to U.S. captain Tom Watson -- is a relatively short one.
In the years when the Americans had their way in the competition, it was difficult for U.S. players to pick any nits. And as for their foes from across the Atlantic, well having become accustomed to losing, generally they gave their captains free passes.
Even as the Europeans gained the upper hand in the late 1980s, the public griping by players has been barely a whisper. Criticism of U.S. captains as too rough and old school (Raymond Floyd before Watson), unclear (Tom Kite), too nice (Tom Lehman), undecisive (Davis Love III), too bulldog (Corey Pavin), outwitted (Curtis Strange), a poor strategist (Hal Sutton) and just plain unfortunate (Lanny Wadkins) instead were largely leveled by the media. It was really only after this year's loss that American bitchiness was let loose in a furor.
To find the most treacherous example of insubordination toward a captain prior to Watson, you have to look not at any American squad and not even at a team that played in the Ryder Cup.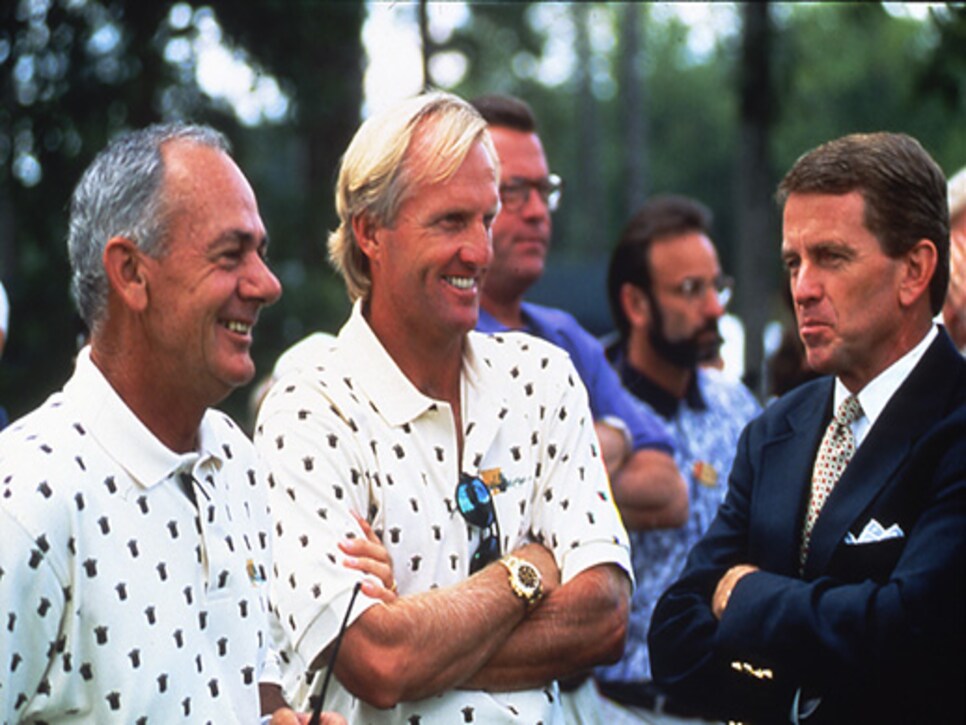 The inaugural Presidents Cup was in 1994, with David Graham (shown, left) heading the International team in its 20-12 loss, which was a bit closer than the score suggests. The Australian helped get the event started, so after the loss he was asked to give it another go in 1996. But Graham -- a two-time major winner whose playing career was rewarded when he was elected this week into the World Golf Hall of Fame -- had a reputation for being tough, precise and hard-edged, and players started developing feelings against him based on slights they felt he committed against them. Some of the presumed injured parties were fellow Aussies Greg Norman and Steve Elkington, and Ernie Els.
The tension between captain and players became so great that, in what amounted to a mutiny, Graham was forced to resign -- against his desire -- just eight weeks before the 1996 event. The sordid business had many moving parts in the background, but a meeting that summer of potential International team members ended in a unanimous vote that Graham be replaced.
As was complained about Watson in 2014, players were said to want better communication and more input in the entire process. When Tim Finchem, commissioner of the PGA Tour and an organizer of the Cup, told Graham he was "over a barrel" about what was amounting to a potential boycott of the event by International players, Graham resigned, despite having done lots of work in preparation for the second event. Aussie legend Peter Thomson was asked to be captain, which he did for the next three matches, and Graham was on the sideline, disgraced and embarrassed, telling Golf Digest, "I treasured this from the moment I was appointed. There was an enormous amount of work involved. Now, I wish I'd never heard of the damn thing."