The Loop
This golf feat achieved 100 years ago could never happen today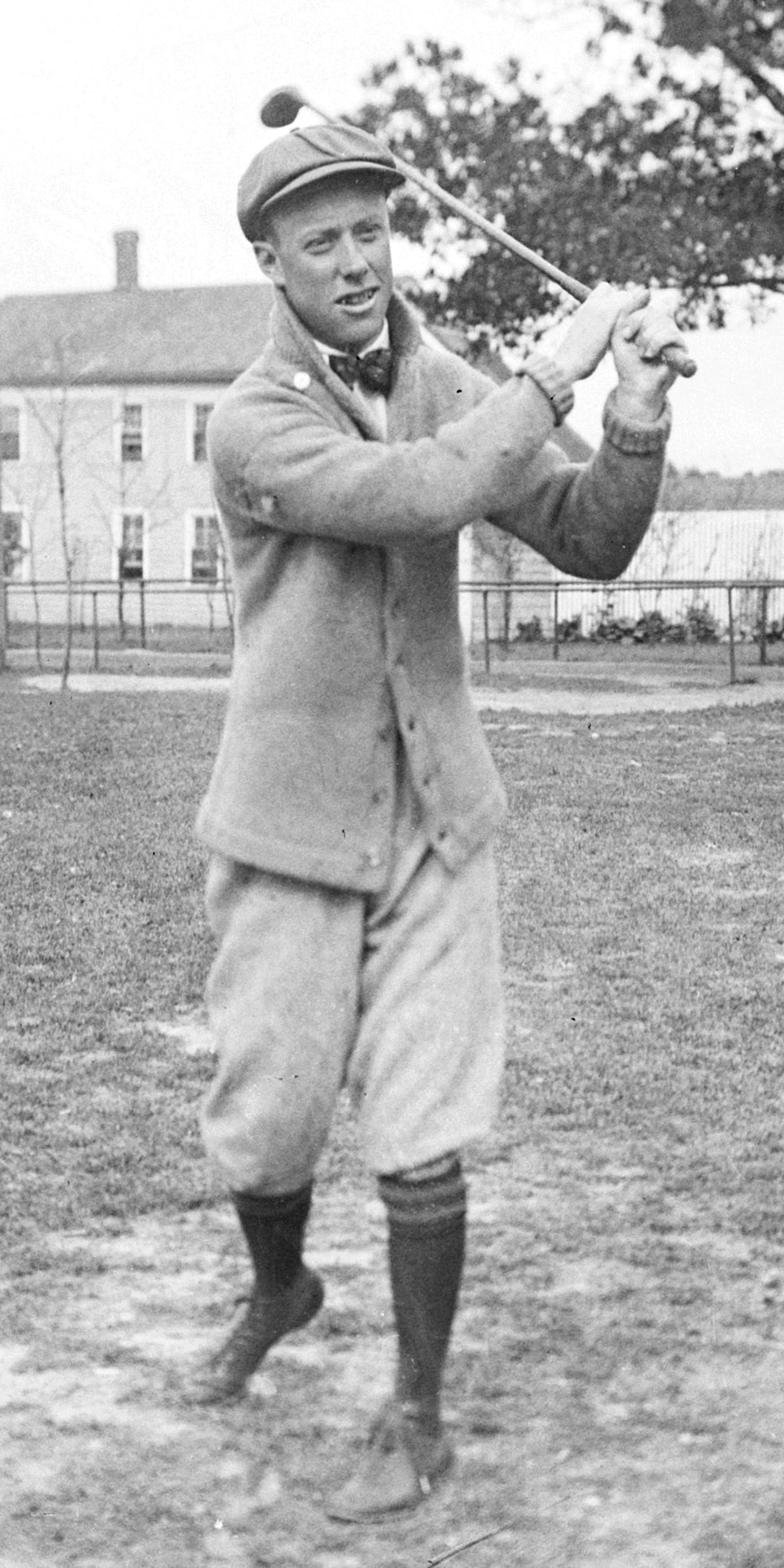 Three years ago, the American golf hero Francis Ouimet was celebrated for the centennial of his landmark victory in the 1913 U.S. Open at The Country Club. This week, another maker of a memorable moment in U.S. golf history gets his due. Today is the eve of Charles (Chick) Evans becoming, a century ago, the first golfer to complete the "Double Crown" of winning the U.S. Open and U.S. Amateur in the same year.
While Ouimet's feat showed Americans could beat the best international players, Evans' achievement proved a homegrown golfer could dominate America's key events. One hundred years later, Bobby Jones is the only other golfer to have accomplished the feat, winning the U.S. Open and Amateur in his Grand Slam year of 1930.
Evans began his Double Crown feat in late June at the U.S. Open at The Minikahda Club in Minneapolis. After a runner-up finish in 1914 and 18th-place result in 1915, Evans, nearly 26, brought an odd assortment with him to Minnesota: a young caddie named "Shorty" from Chicago Golf Club, a Billiken magic charm from Honolulu and an overhauled putting style. The new approach worked. Evans was in contention from the start, finally shaking off the field with a brilliant second shot at the par-5 13th in Round 4, which set up a two-putt birdie. He won by two with a phenomenal score of 286, a hickory-shaft-era record that wasn't broken for 20 years.
The 1916 U.S. Amateur was held more than two months later at Merion with Evans, who had been runner-up in 1912, defeating his Chicago-area contemporary, two-time Amateur winner and defending champion Robert Gardner, 4 and 3, in the final on Sept. 9. Gardner had beaten 14-year-old phenom Jones in the quarterfinals. (Memorably, 14 years later, Jones would complete his Grand Slam in the U.S. Amateur, again at Merion, amazingly the same place Evans finished his Double Crown.) In Evans' victory, The New York Times reported, "the golf-mad crowd created a scene as remarkable in this country as was the victory which set Evans on his double throne."
Evans was born in Indianapolis in 1890, but is more closely associated with Chicago—where his family moved when he was 8—and with the Western Golf Association (WGA), which is based there. He won eight Western Amateur titles from 1909 to 1923 and the 1910 Western Open at a time when it was one of golf's majors. For more than a dozen years, Evans was one of the best players in the world, amateur or pro, and was described by U.S. Open historian Bob Sommers as "the finest striker of the ball in American golf." Only Evans' putting held him back from being as or more dominant than the other great amateur of the day, Jerry Travers. Evans did win the U.S. Am again in 1920 and had four more top-10 finishes in the Open. When Jones, who was 12 years younger than Evans, won the 1923 U.S. Open for his first major, Evans' place at the top of amateur golf was soon over. As confirmation of that, Jones beat Evans, 8 and 7, in the 1927 Amateur final played at—Minikahda.
But Evans had longevity in his career and in caddie lore. Evans holds the record for most U.S. Amateur match-play victories with 57 and the most times qualified for the championship with 50, and is tied for second for most times in the final. He was 78 when he won the 1968 Illinois Open. A caddie in his youth, Evans began a caddie scholarship program with the WGA in the 1920s, the peerless Evans Scholars Foundation, that as of today has awarded more than $160 million in scholarships.   Such a legacy adds heft to what Evans wrote in his 1921 autobiography, "Chick Evans' Golf Book" (worth reading to understand the golf scene prior to Jones' dominance): "the year 1916 … brought me all that I had ever hoped for in golf."