The Loop
Throwback Thursday: Cool retro images from the last time the Ryder Cup was in Scotland
Forty-one years ago, the United States Ryder Cup team met Great Britain & Ireland at Muirfield, in Scotland. Surprisingly, the matches haven't been back to the home of golf until this week ... way too long a gap.
We took a look at some images from that Ryder Cup, won by the U.S. over the then Great Britain & Ireland squad, 19-13.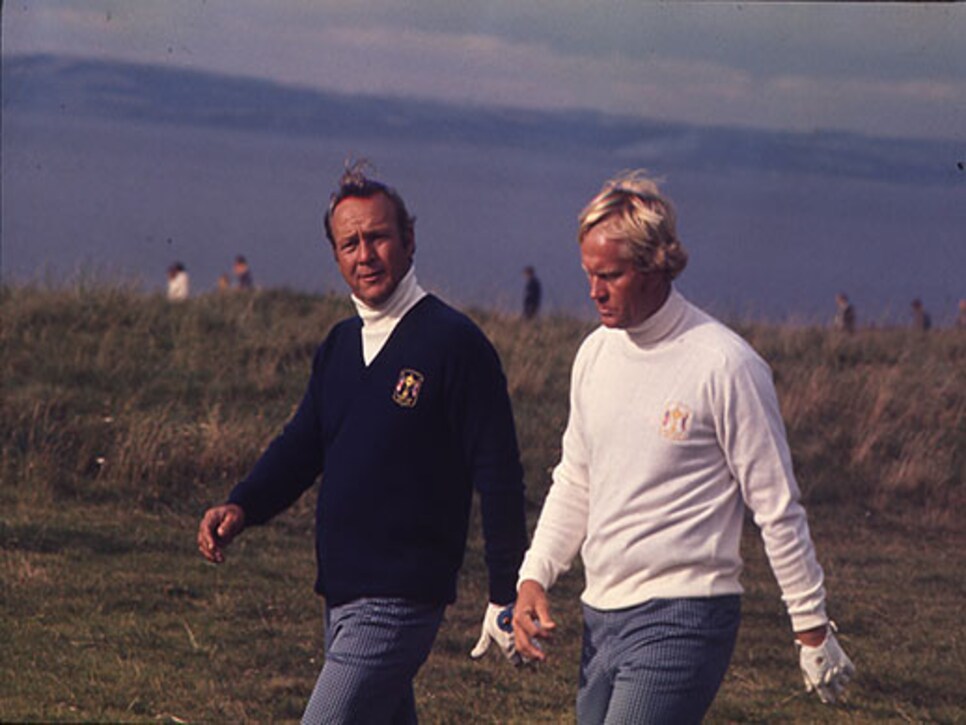 This year's decidedly underdog American team could use imposing figures such as Arnold Palmer and Jack Nicklaus. In 1973, Arnie and Jack played two matches together, finishing with a 1-1 record.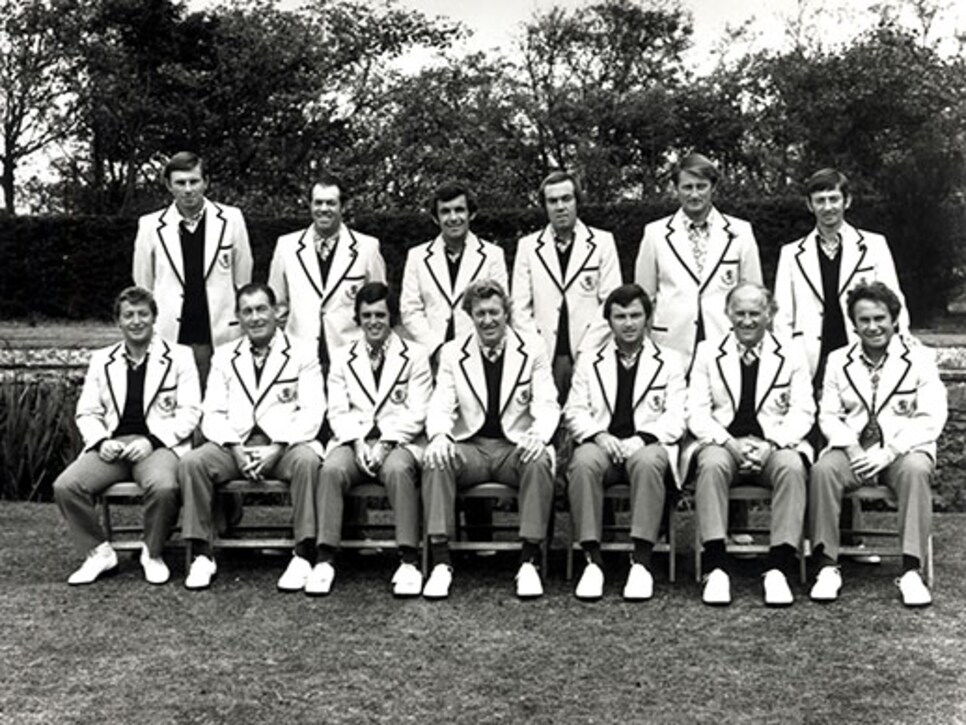 There might not be a more dreadful example of a Ryder Cup clothing mistake than what the 1973 Great Britain & Ireland team wore. At least the players fit the times, looking a lot like most guys did in the 1970s, especially those going to a senior prom: white suits with wide lapels. And if you think the guy in the front row, fourth from the left, looks like Miguel Angel Jimenez (aka The Most Interesting Golfer in the World), you would be partially right. He does look like the Spaniard, but this was Bernard Hunt, an Englishman and a non-playing captain.