The Loop
Being friends with an opponent didn't stop Bobby Jones from boat-racing him with the U.S. Amateur on the line
Sept. 5 will be 90 years since the king of the Golden Age defeated Watts Gunn, 8 and 7, at Oakmont Country Club to win his second-straight U.S. Amateur titles. The final has gone down in history as the only time members of the same club -- East Lake in Atlanta -- have met in the final. (Both men would also attend Georgia Tech.)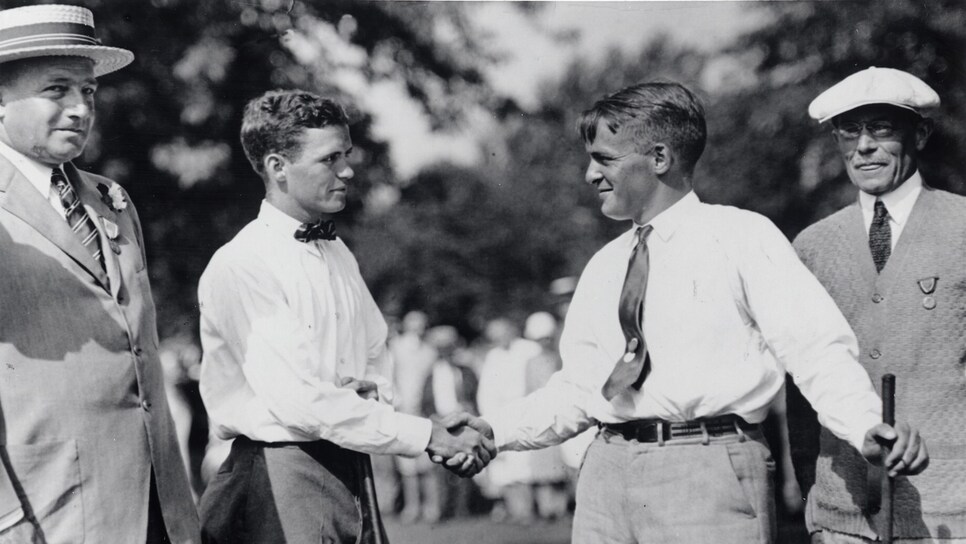 Jones, at 23, was three years older than Gunn and had encouraged Gunn's parents to let their son play at Oakmont, knowing from that his game was good enough to contend. Of course that meant the inevitable possibility that mentor and protégé would square off in a head-to-head match-up at some point during the event.
In their scheduled 36-hole championship match, Gunn held a 1-up lead after 12 holes. Jones, however, went on to win seven of the next eight holes to take a 6-up advantage, and the rout was on.
Gunn, who later had a banking career while playing high-profile exhibition matches, left Oakmont not only as runner-up, but with a record for the most lopsided win in the championship's history. In Gunn's round of 16 match with Vincent Bradford, Gunn trailed 3 down after 11 holes of the 36-hole match. But from the 12th on, Gunn won 15 straight holes and ended up beating Bradford, 12 and 10.