The Loop
A tale of two financial worlds after Doral
"Obscene" has often been the adjective used to describe the big money available on the PGA Tour each time a mover of the wealth meter arrived. There was a shock value whenever prize money took huge leaps—whether it was when Arnold Palmer was attracting the influx of sponsor dollars in the 1960s or Tiger Woods bringing another exponential leap in the 2000s. And yet there always seemed to be interest in the person who had accumulated the most of it in tour history: the career money leader.
In March 1972, Jack Nicklaus took over that title for the first time after winning the Doral Eastern Open. His first-place prize of $30,000 gave him $1,447,286 for his career—earned over 10½ seasons—allowing him to overtake Arnold Palmer.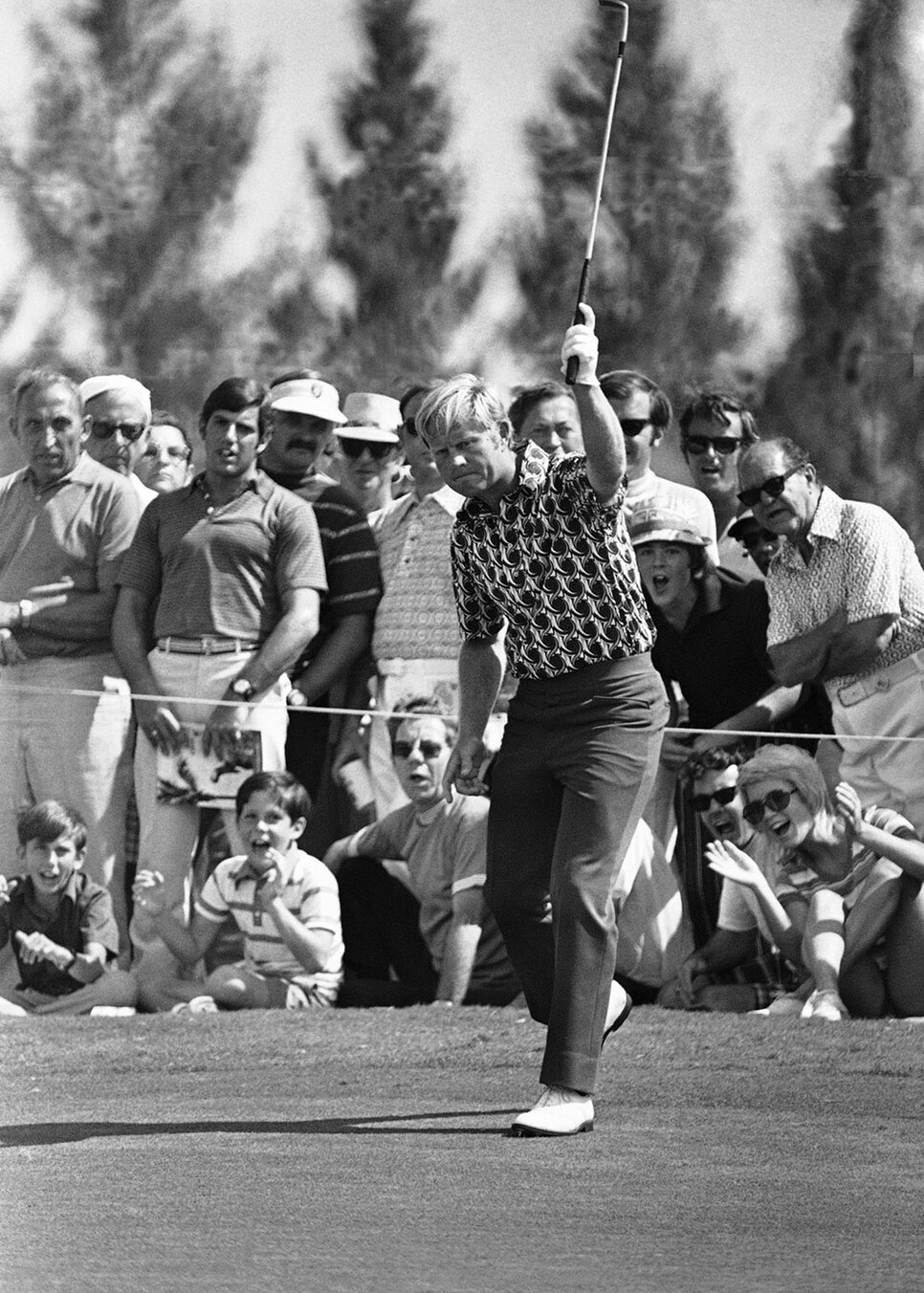 The numbers seem so slight considering that on Sunday, when Adam Scott won the WGC-Cadillac Championship last weekend at Doral, he earned $1,620,000 for his four days of work.
The player who wore the career money-leader crown was considered by some to be the greatest ever. Certainly, your rank on the career list was close to how you ranked on the list of greatest players. But for some time now, big money from the Woods Era has skewed all that. It's no longer the case that the career money list is a true reflection how of golfers rank as players historically. Now where you rank is greatly affected by when you were born, the later the better.
When players in the top five career victory list rank 507th (Sam Snead, $699,101), 251st (Nicklaus, $5,734,031) and 399th (Palmer, $1,861,857), career money isn't a good barometer of where you rank in terms of greatness.
Even so, being the leader in career money has historical clout, and Woods has a stranglehold at No. 1 with $110,061,012. Phil Mickelson is second at $79,028,650, and Vijay Singh third with $69,589,973. Here is a look at the reign of the tour's career money leaders; leaders may have led for a portion of a year:
1939-'40: Henry Picard, Cooper, Sam Snead
2000-present: Tiger Woods
Note: Watson is now No. 140 in career money at $11,081,140; Kite is 142nd with $11,041,042, Norman is 99th with $14,484,458, and Love is No. 6 with $44,205,090.