The Loop
Three More Teens Who Might Turn Pro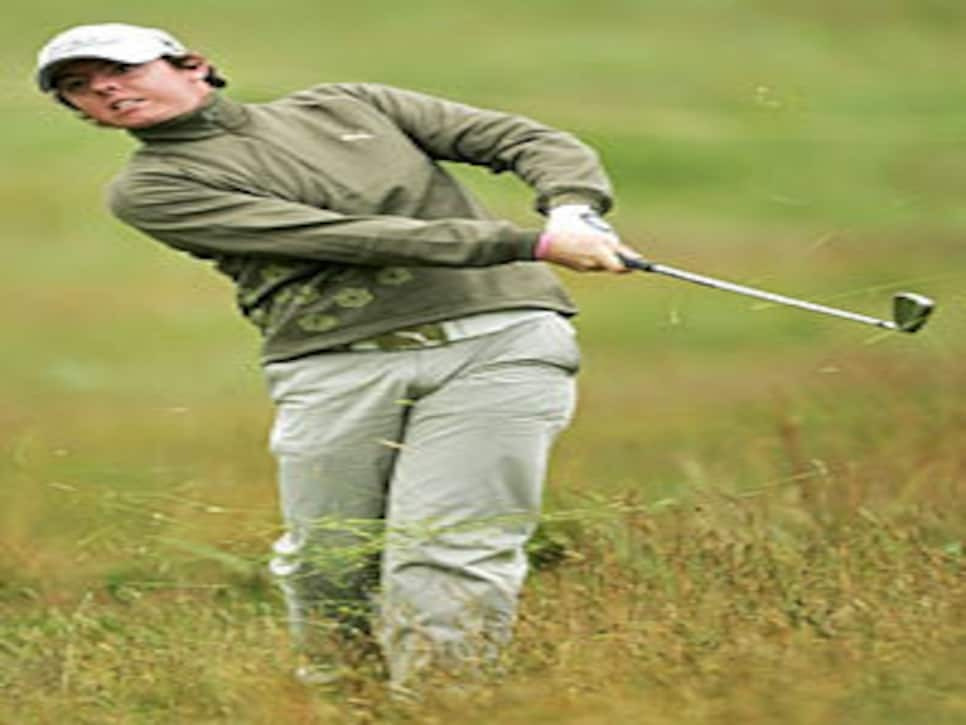 Being good at golf when you're young is a gift many of us wish we had. But just because you can hit the ball long and straight and sink some putts doesn't mean you should turn pro at any moment.
But the teenage trend is currently in overdrive, what with 16-year-old Hawaiian Tadd Fujikawa recently going pro, as well as Salt Lake City brothers Tony (17) and Gipper (16) Finau.
What other teen stars might follow their path?
RORY McILROY: This 18-year-old Northern Irishman (in photo) suddenly became the center of attention at last week's British Open when he started the round with a bogey-free, 3-under 68. Before this championship, he became the youngest golfer to win both the West of Ireland Championship and the Irish Close Championship. He has also played in a few European Tour events and had decent results. He says he hopes to turn pro after the Walker Cup this fall. But is he ready to turn pro before college? I don't know how good European college golf is, but maybe he could come to an American university and gain more experience like Luke Donald and Camilo Villegas did.
RYO ISHIKAWA: He became the youngest ever to win a pro golf event when he won the Japan Golf Tour's Munsingwear Open KSB Cup in May at age 15, but he should avoid the allure of going pro. Sure, he beat some of top Japanese pros, but he failed to take down the world's best junior golfers at last week's Callaway Golf Junior World Golf Championship in San Diego when he finished 23rd. He certainly needs to be the best in his age group before facing the big guys.
JAMIE LOVEMARK: The 19-year-old sophomore at Southern Cal is arguably the world's best amateur. Of all the teen golfers, he has the most experience and knows how to play consistently. He appeared on the leaderboard at the AT&T National after opening up with a 3-under 67. Before that, he became the youngest ever to win the Western Amateur at age 17, claimed the NCAA Championship victory as a freshman and nearly became the first-ever winner of a Nationwide event in June. But while Lovemark may be ready to compete at the pro level, he says his goal is to finish college.
Memo to other teen golfers: Take note of Lovemark's example. And follow it.