The Loop
Three golfers rank among highest-paid celebrities on new Forbes list
On Monday morning, Forbes released its list of the world's highest-paid celebrities, which covers a range that includes actors, musicians, TV and radio personalities, and athletes. Speaking of athletes, there were 13 of them in the top 50, including three golfers: Phil Mickelson, Tiger Woods and Rory McIlroy.
The 45-year old Mickelson leads the pack of golfers, placing 36th overall with earnings of an estimated $51 million. Following right behind him at 37th is Tiger Woods, with an estimated $50.5 million.
(It's worth noting that the figures in the Forbes list, which spans the last 12 months, differs from our annual Golf Digest 50, which ranked the game's biggest earners on and off the course based on their income in 2014.)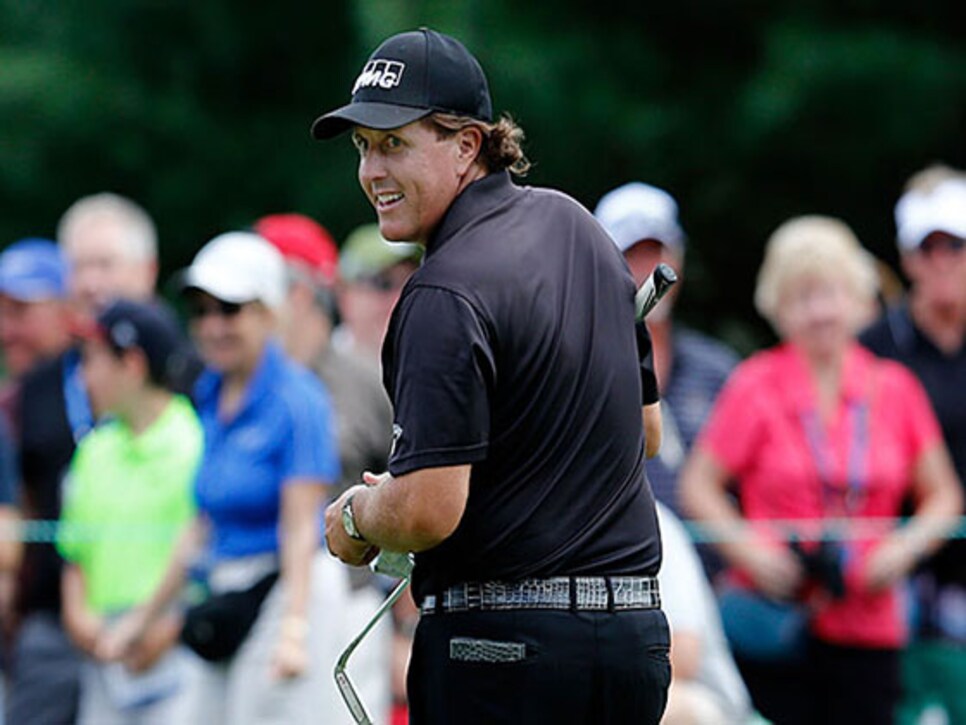 Prior to this year, Woods had led Mickelson in earnings, but his well-documented struggles have seen his winnings dwindle to just $600,000 over the past year. With Woods' career in a downward spiral and Mickelson counting down the years until he joins the Champions Tour, it will certainly be worth seeing who trends up or down on the list next year -- especially because of the other golfer that cracked the top 50 and is just four spots behind Woods.
Rory McIlroy ranks 41st on the list with an estimated $48.5 million earned over the year. McIlroy is one of the nine celebrities in their 20s to crack the top 50 on this list.
Looking back on Forbes' list of the highest-paid athletes of 2015, the three golfers were incredibly close, ranking eighth (Mickelson), ninth (Woods),m and 12th (McIlroy.) McIlroy beat the other two in winnings by more than $13 million, but made significantly less in endorsements. However, with McIlroy blossoming at 26 and the 21-year old Jordan Spieth coming off two consecutive major victories, larger endorsement deals should be forthcoming. These could really shift the scales of next year's Forbes' highest-paid lists.