The Loop
Nicolas Colsaerts says Thomas Pieters 'doesn't like Americans that much,' likely won't play in U.S. permanently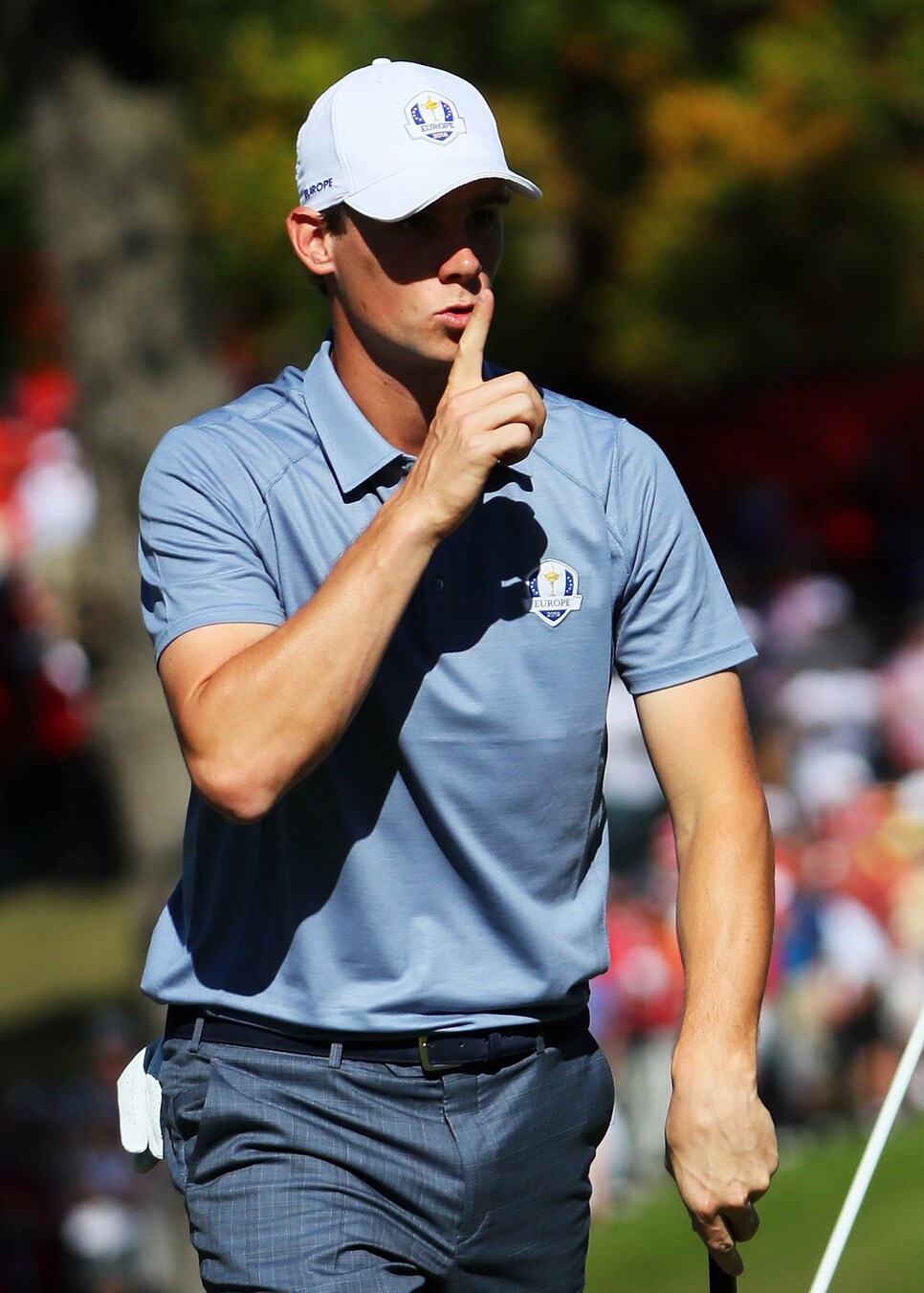 Stories of interest you might have missed…
"Thomas Pieters, Europe's standout performer at last week's Ryder Cup, has indicated that he wants to earn a PGA Tour card," James Corrigan of the Telegraph writes. "But Nicolas Colsaerts, his fellow Belgian and close confidante, does not expect him to play in the US permanently because he 'doesn't like Americans that much.'
"'We have talked about it [playing in the US] a little bit,' Colsaerts said of his friend, who studied at the University of Illinois. 'I don't think he would want to be surrounded by Americans 365 days a year. People think that because he went to the US that he only wants to play the PGA Tour, but he has shown at the Ryder Cup, with his shushing of the crowd and the way he plays, that he doesn't like them that much.'"
Pieters was one of the few bright spots on the European Ryder Cup team.
Bubba Watson, wife Angie open up on adoption story
"[Bubba Watson] and Angie were on the verge of something much greater, a life-changing moment. Unfortunately, there was one problem. The woman they were supposed to meet was 20 minutes late. Had something gone wrong? Had she changed her mind?
"It wouldn't be the first time. Three times before, Bubba and Angie had come close to adopting their first child. Each time, the birth mother decided to go in a different direction. Was this going to be another disappointment?
"Angie's nerves were frayed. Each of those other times, she had questioned her approach, whether she had done something wrong. She would ask Bubba: Why don't they like me? Why can't I have my own kid?
"Bubba didn't know how to respond in words. So he just hugged her. 'Her emotions,' Bubba says, 'are different than my emotions.'
"Now 20 minutes have passed. Perhaps fate was setting them up for another cruel …Wait. There she was. The birth mother finally arrived at the hotel, cradling a baby, not even four weeks old, a boy she had named Caleb.
"She walked over to Angie and placed the baby in her arms."