The Loop
This week in Olympic golf: Top players pass on Rio course test run
Perhaps, one day, there will be good news to report on golf's upcoming return to the Olympics.
Olympics organizers invited top players throughout the world to a one-day exhibition in Rio de Janeiro on March 8 to test the official venue for the 2016 games.
One problem: No elite golfers accepted the invitation.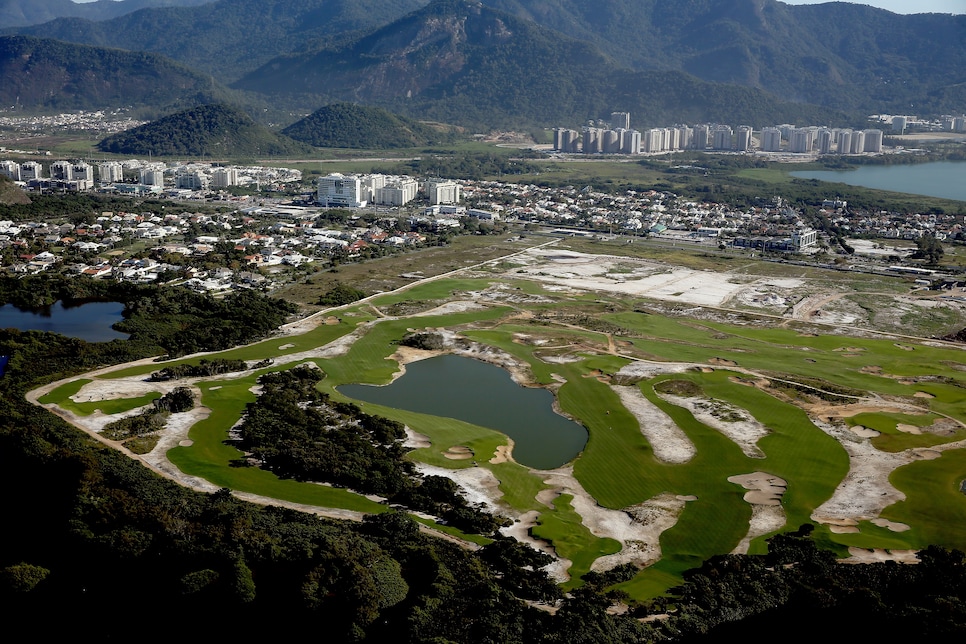 However, the course needs to go through a test event to help with preparations for the official tournaments in August. So, instead of golf's superstars promoting the Olympics, the Rio course has a small group of nine players, all with Brazilian ties, comprising the exhibition's field. The most notable name in the event is Lucas Lee, ranked No. 409 in the world.
International Golf Federation VP Ty Votaw told Golf.com that many PGA, European and LPGA Tour players didn't have room in their itineraries to make the exhibition work.
"We talked to a number of top players," Votaw said. "They expressed interest but at the end of the day the tight worldwide schedule made it tough to justify a one-day trip down there and back."
This is the latest in a series of frustrations for Olympic golf. Some of the game's best -- most notably, Adam Scott and Inbee Park -- have expressed doubt towards the event. The course itself has raised legal and environmental issues, and the water that surrounds the grounds, as well as other waterways in the area -- are severely contaminated.