The Loop
This video will make you feel less lazy about wanting your own personal golf-ball teeing system
A personal golf-ball teeing system seems, at first glance, like a bit of an indulgence. Yet the utility of the Neuroswing, particularly for instructors working on a lesson tee, makes this latest accessory to surface on Kickstarter more than just a curiosity. Unless, that is, you're chiropractor, in which case it might be your own worst nightmare.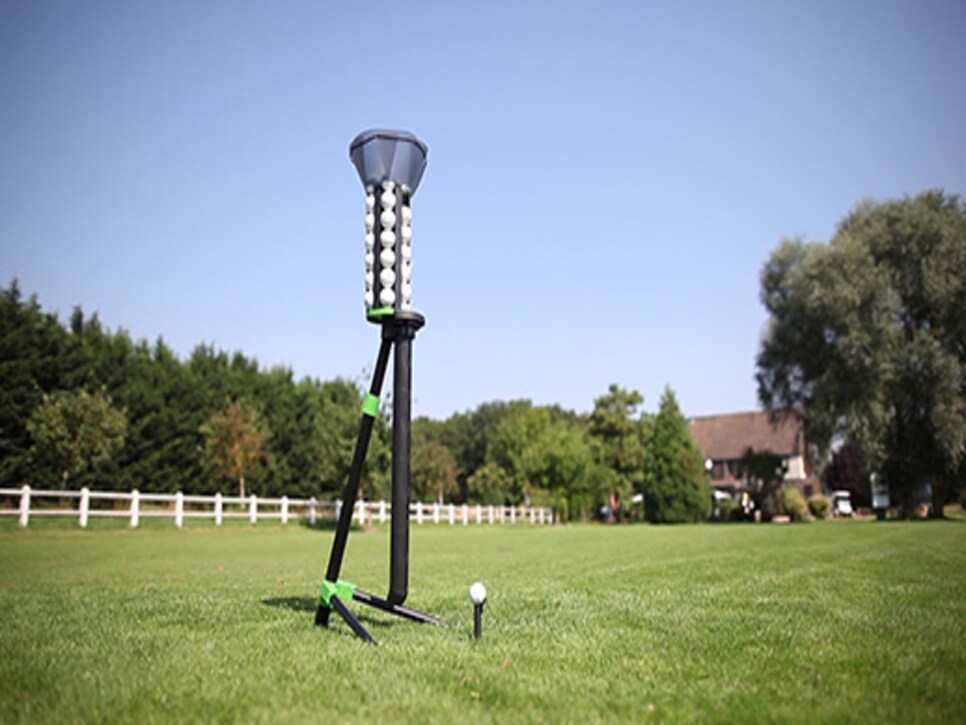 The portable device assembles in less than a minute and holds 42 balls, according to company co-founder Pascal Perrin. It requires no power to use because golfers manually control the tube that feeds balls to the tee.
Does it really take that much effort to bend over and tee up a golf ball? No, but when you start to read Neuroswing's promotional material and see the potential for reducing strain on your back from repeatedly bending over, suddenly it doesn't seem so unnecessary after all.
Here's a video that shows how it works:
Perrin hopes to raise $35,000 before the Kickstarter campaign ends Nov. 16. The plan is to begin production in 2015 with the hope of shipping units, which would retail for $100 to $150, in the summer.