Courses
'This Terrible Slide, We Feel It's Hit Bottom'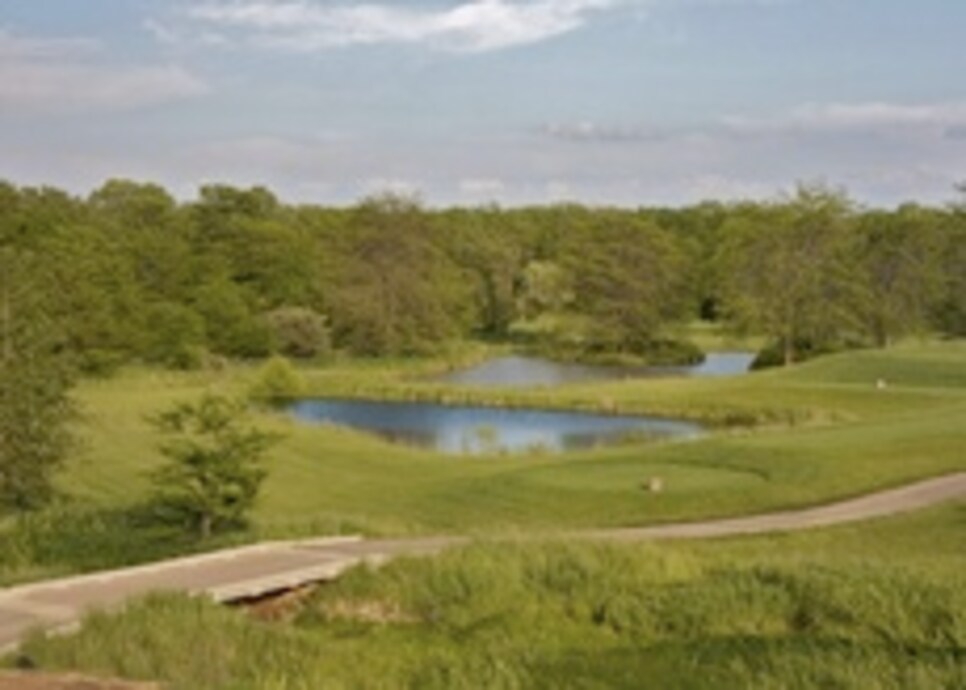 An optimistic development team is pushing ahead with plans to build a string of "luxury condominiums" alongside NorthStar Golf Resort in Sunbury, Ohio, the Columbus Dispatch reported this weekend.
Construction on 14 condos has begun and should be complete by year's end. They will be priced from $219,000 to $450,000, the paper reports. Plans call for 148 units total.
Fine. But why now, of all times?
"This terrible slide, we feel it's hit bottom," NorthStar founder Rober Weiler told the paper. "There is some return of confidence, and just in the last 30 days, we've seen an increase in interest."
General Manager Bill Gallant added: "We were hurt last year with this economy, but this year, we've had 25 new memberships" in the golf club. Total membership at the two-year-old, John Cook-designed club (pictured) stands at 155, the Dispatch reports. Its goal: 350.
The developer's plans call for 653 single-family homes on 866 acres. Groundbreaking for them likely won't come until next year at the earliest.