The Loop
This swing proves Tiger Woods' back is doing just fine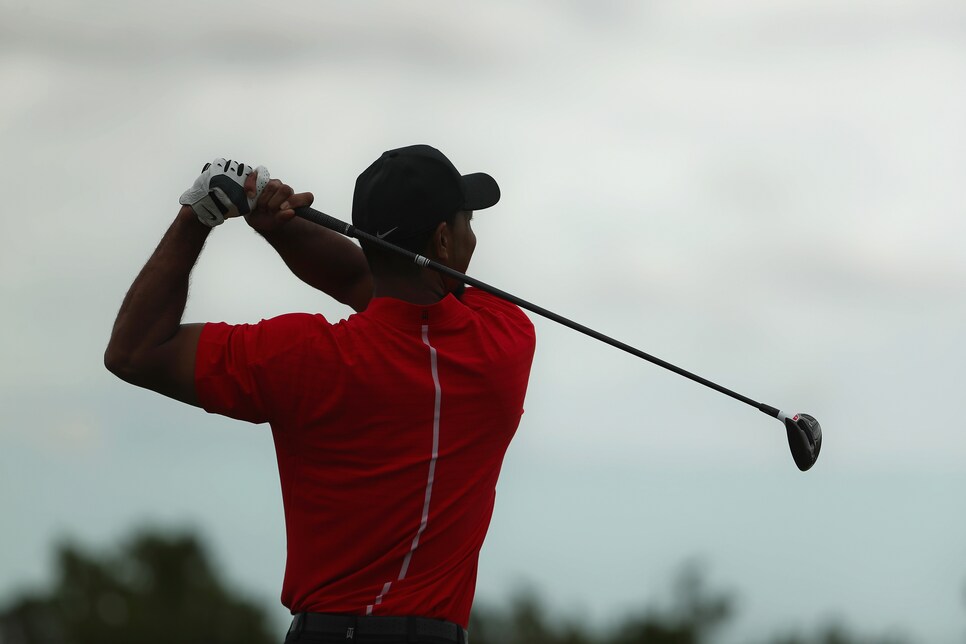 While he's provided plenty of highlight reel material this week, what truly equates to a successful return for Tiger Woods is leaving the Bahamas healthy. Back issues are always a fickle matter, and have ruined many a golf career. It's one of the reasons the 40 year old took his time during rehabilitation: come back too soon, and it could spell the end.
Through the first three days at Albany Golf Club, Woods seemed to be holding up. But would fatigue set in on Sunday? Let's take a live look:
We're going on a limb and venturing "no."
Woods is struggling on the day, heading to the 15th hole at three over. But judging by that recoil, we're deeming Sunday's round -- and Woods' return -- a success.