Women's Golf Style
This stylish new D&F Modern sweatshirt supports women in golf with proceeds going to Black Girls Golf
*All products featured on Golf Digest are independently selected by our editors. However, when you buy something through our retail links, we may earn an affiliate commission.*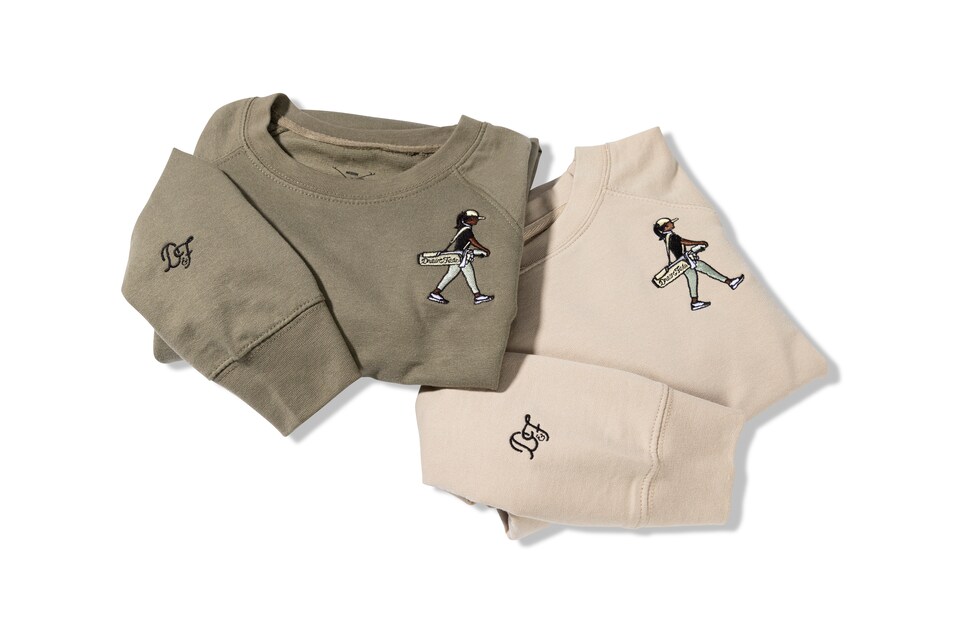 Taylor Olson-Freed founded the golf fashion and lifestyle brand D&F Modern with the goal to create stylish, functional clothing that invites more women to play the game their way, while also championing programs to increase the game's accessibility, particularly for younger golfers and women of color. The brand's latest design makes good on that promise: proceeds from the sales of the newly-released "Addie" sweatshirt will go to the organization Black Girls Golf.
RELATED: 5 golf style launches you may have missed so far this year
"It was important for me to create a golf icon that represented female golfers to serve as a small catalyst that could empower women to feel more comfortable on the course," Olson-Freed said. "My hope is that in the future our organizations can collaborate more closely, so we can continue to further each other's missions and ensure more women not only get out on the course, but feel a sense of belonging there."
Based in Atlanta, Black Girls Golf was founded by Tiffany Mack Fitzgerald in 2013 and has now expanded globally to include over 4,000 members. The network creates safe, welcoming spaces for women to practice, convene, and play, even hosting clinics, planning trips, and advocating with larger organizations to promote diversity and accessibility. Fitzgerald also founded the Black Girls Golf Foundation, a nonprofit dedicated to nurturing and creating more opportunities for Black girls and women to take their love of golf and turn it into a career through immersive programs that assist girls with their golf game and expose youths to career opportunities within the sport.
The Addie sweatshirt is an iteration of D&F's Austin Sweatshirt, featuring a white female golfer striding across the front of the crewneck, D&F bag in hand, that was released late last year. It was designed by Max Machado (@YoungDirty) after Olson-Freed noticed the lacking of female representation in golf iconography.
"When you think of golf icons, what comes to mind? The Putter Boy for Pinehurst. The [Caddy] Boy carrying the bag for Bethpage. The list goes on, but there's never a female icon that comes to mind and our inspiration for Draw & Fade was that we wanted to change that," Olson-Freed said. "A lot of time went into the details of this icon to make it feel authentic—like the tee in her hair—and we wanted that same authenticity to come through as we adjusted the skin tone to represent all female golfers."
Some other highlights Olson-Freed points out that were intentional in the design of the female golfer logo is that she is wearing pants instead of a skirt, she's dressed in neutrals and her hair is in a ponytail—capturing a realistic look that many golfers can relate more directly to.
In addition to supporting a good cause, the sweatshirt makes for a cozy athleisure option for hanging around the house, or a warm layer for throwing on during chillier plays. The polyester-cotton blend makes the sweatshirt soft to the touch, and the two colorways—a stony tan and a mossy olive—equally warm.
The sweatshirt is machine washable (important!) and features unisex sizing, so for a snugger fit, try sizing down. And one final note: the limited piece is selling fast, with some sizes nearly sold out after a few hours, so act fast.