The Loop
This story about the second life of lost golf balls will make your day

When I lose a golf ball, plenty of thoughts run rampant. How am I hooking the ball? I thought I saw it land right here? Why didn't anyone tell me there was a lake 40 yards behind the green? As for the ball itself, once hope of discovery is gone, it's usually "Good riddance."
But golfers, rest assured: your lost ammo can serve a second life in a bighearted fashion.
Terry Graves began collecting golf balls as a hobby in 2008; to date, he's snagged close to 60,000 pearly whites. But Graves, a former school administrator, doesn't keep them for himself. Graves sends his treasure to American military bases throughout the world.
His passion has grown into a full-fledged drive, with his group amassing balls and equipment to be used by the troops through the Wounded Warriors Project. Better yet, many students donate their time prepping the ball shipments, accompanying them with inspirational messages and thank-you letters.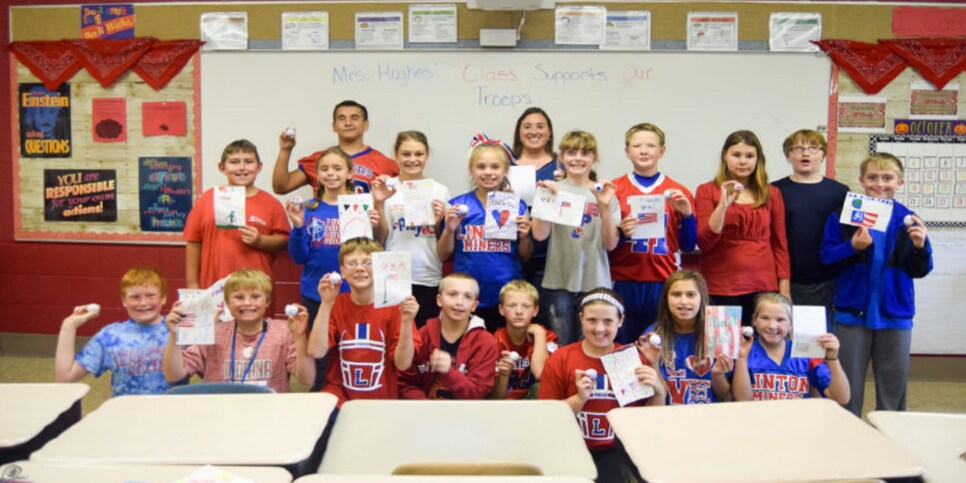 "By doing that, these kids are able to paint the golf balls and give them back to the troops and I kind of have a sense of pride that I am carrying on my fathers tradition," Heather Graves, Terry's daughter, recently told an Indy NBC affiliate.
Though Terry has retired, Heather now runs the program, with an April deadline for their next shipment. If you want to learn more about their work, visit their Golf Ball Drive site.
And the next time you lose a ball, forget "Good riddance." Instead, bid it "Godspeed."