Courses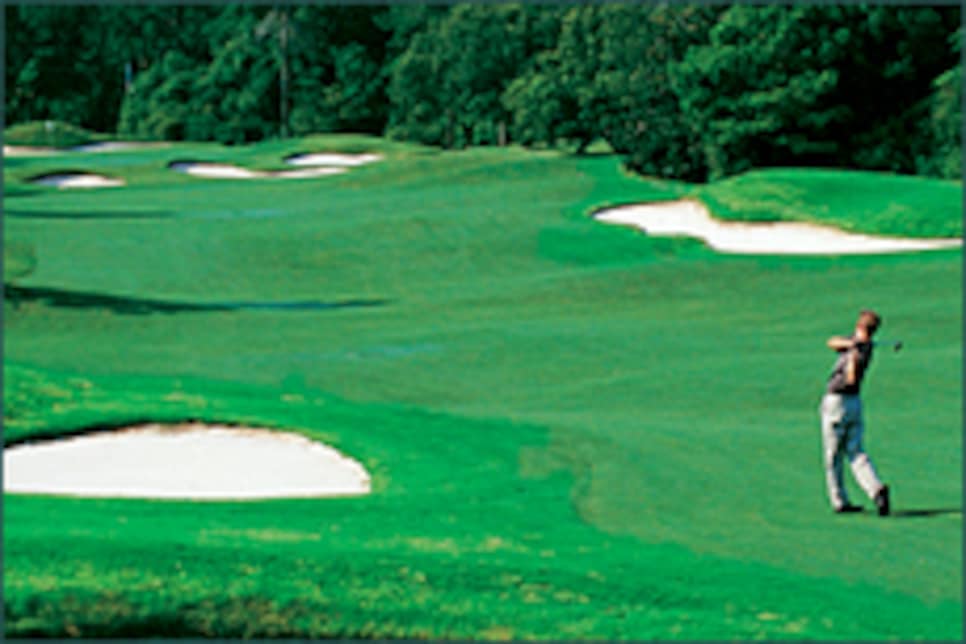 The Bay Point Marriott Golf Club near Panama City, Fla., is using billboards along U.S. 231 to advertise discounted rates of as little as $39 a round. So reports the Panama City News-Herald in a roundup look at the struggling local golf economy.
Normally the Jack Nicklaus-designed club (pictured) would charge $75 for a morning round in peak season.
The article quotes Jack Seltzer, general manager at Bay Dunes Golf Club, as saying the economy feels unlike any he's experienced. "I've been in the business for 35 years ... [and] all the other times we've had a downturn in the economy, the golf business was real good, at least our golf business was. This one's different. This one's real different."
Seltzer is thankful his "snowbird" traffic has been fairly strong this year. Local play, he notes, has been off lately.
Nearby, Hombre Golf Club shut nine of its 27 holes for the winter to save on maintenance costs. General Manager Dan McGrath told the paper, "We're just hoping the rounds pick up so we can start using all 27 again."