The Loop
This man has eight holes-in-one and recently shot 42...at 104 years old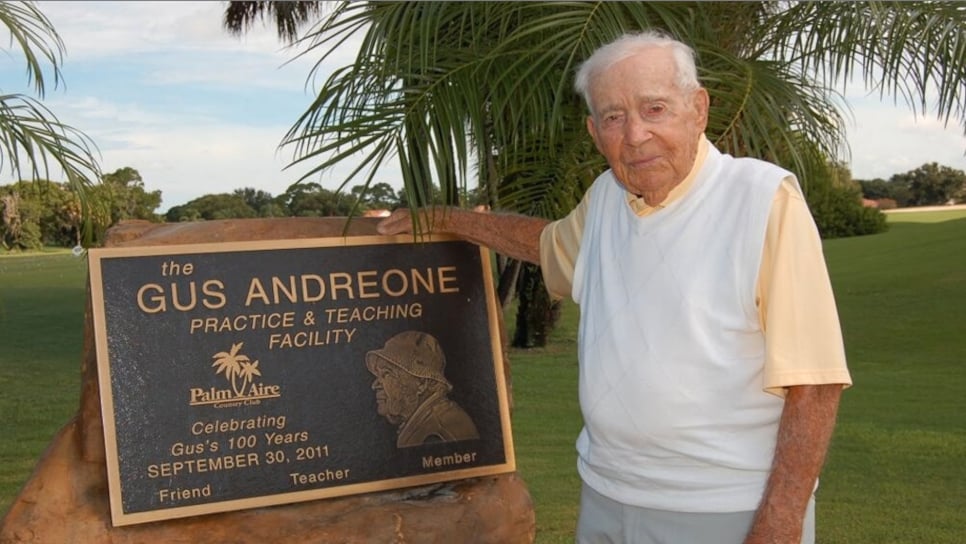 Think recording eight holes-in-one sounds tough? Try taking fire from German artillery.
"One time, I was upstairs in one building, three or four stories up," Gus Andreone says about his World War II service. "And they saw me going upstairs, the Germans did. And they had their gun in place. That was the reason I was going up there, to see if I could see it. When I was up there, they'd watch me go upstairs. And every time I'd come around a certain area I was facing the gun placement. ... They'd hit it with that 88. They just knocked four tanks out with that gun, and my ears were ringing for two weeks. I was dazed."
That's just one of many stories Andreone -- now 104 years old, the oldest living PGA golf professional -- tells Jason Dill of the Bradenton Herald. Dill captures Andreone's life and career -- he's been in the golf business since 1939 -- with such tales as:
-- Andreone's run-ins with Arnold Palmer: "He's the nicest man you'd ever want to meet and what an ambassador of golf he is."
-- His connection to "Caddyshack," as his wife was in the infamous "Baby Ruth" pool scene.