The Loop
This jewel of a putter won't likely pay for itself
The eventual owner will have to win a lot of $2 Nassaus to pay for this putter that went on sale at Harrods in London. It's an Odyssey 2-Ball that is selling for about $160,000.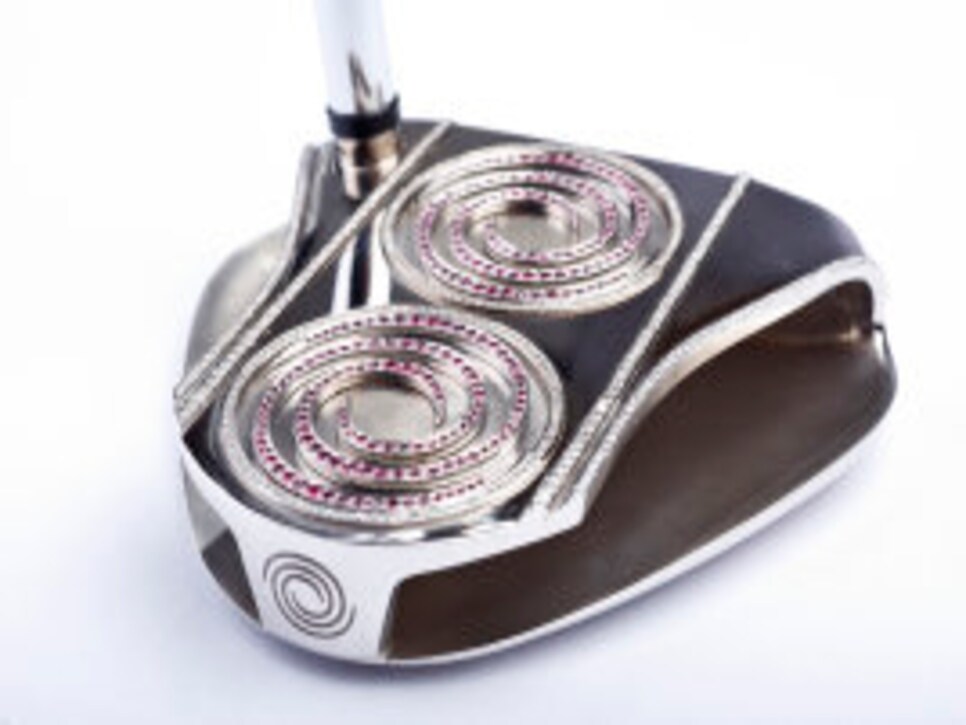 This is from the website of Nick Dougherty, a European Tour player and a member of the Callaway Golf tour staff, who was on hand to help promote the sale: "[It was] crafted by British jeweller Theo Fennell and comes complete with an 18-carat white gold head inset with 240 rubies and 378 diamonds. I regard my Odyssey putter as the most precious product in my golf bag, but this specially commissioned 2-Ball takes things to a completely new level!"
The idea was said to have originated during a round of golf that Fennell was playing with Callaway Golf's European marketing director Nick McInally.
"This is one of the most striking golf clubs ever created, but it is still a putter that we hope will help the eventual owner hole more putts... if he or she is brave enough to use it," McInally told Today's Golfer. "The interest from across the world has been incredible but I can confidently say we are unlikely to go in to mass production with this particular model."