The Loop
This James Carville look-alike at Kapalua was really into the post-round TV interviews
Webb Simpson, Jordan Spieth, and Dustin Johnson took center stage during the third round of the Hyundai Tournament of Champions, but a fan at Kapalua got just as much air time following their rounds. We first noticed the James Carville look-alike -- it helped that he was wearing a bright orange shirt -- during Simpson's post-round TV interview with Golf Channel's Steve Sands. And boy, does this guy ever love listening in on post-round interviews. Here he is, poking his grinning head over Simpson's shoulder: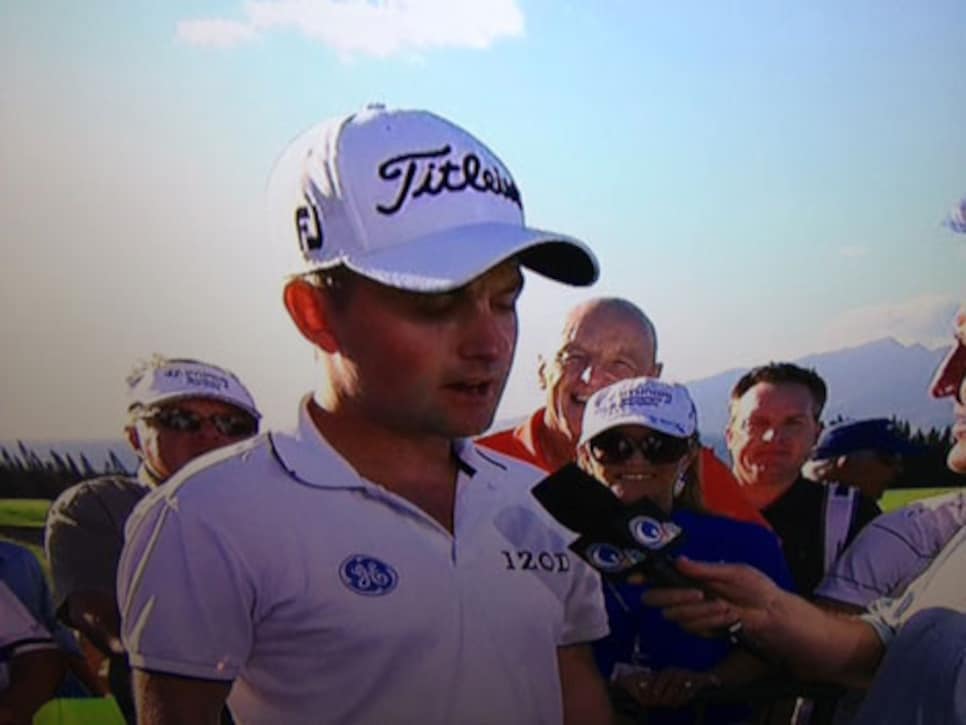 Then, he got closer. Ahhhh!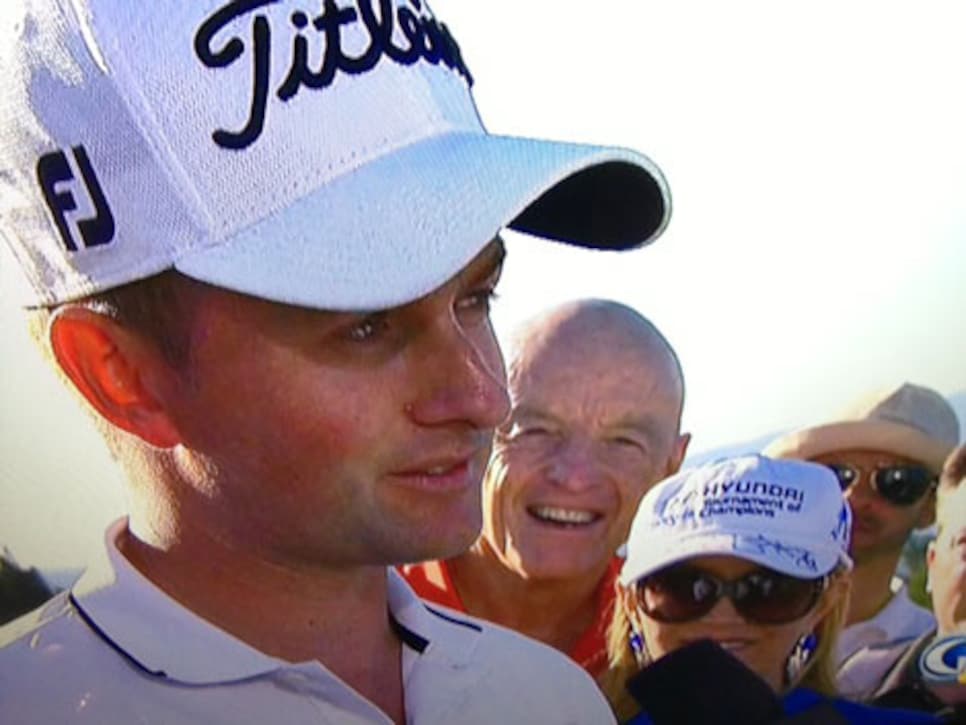 Then, he patted a woman, whom he appeared to be with, on the head: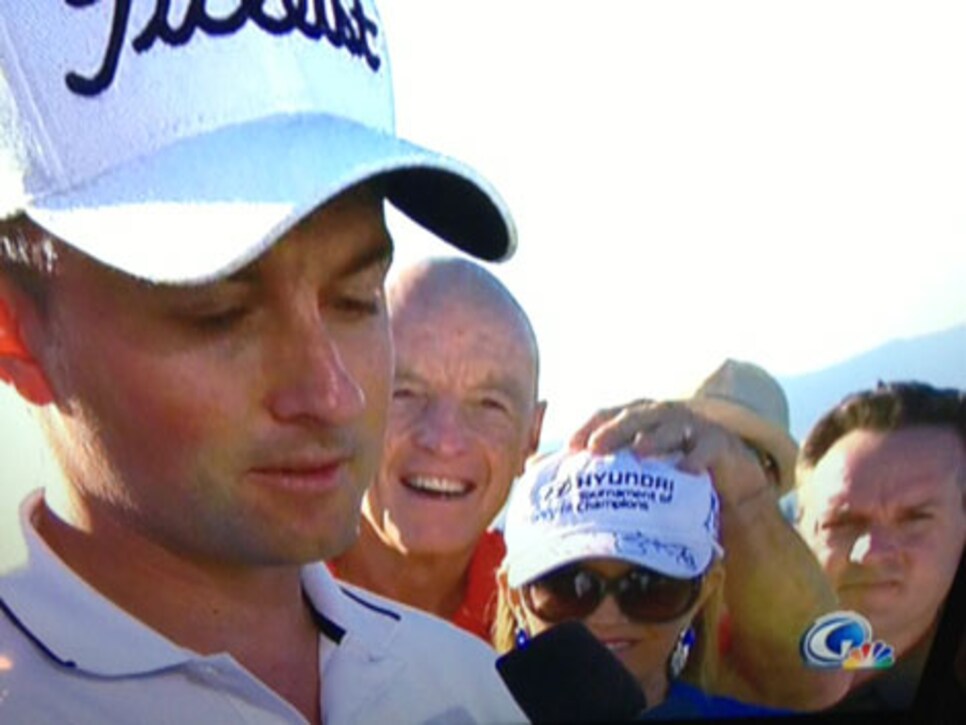 At least, we hope he was with that woman. . . Her visor was covered with autographs so we can assume she was enjoying herself as well. But no one in all of Hawaii could have been having as much fun as Mr. Orange. Next up, he intently listened in on Spieth's interview: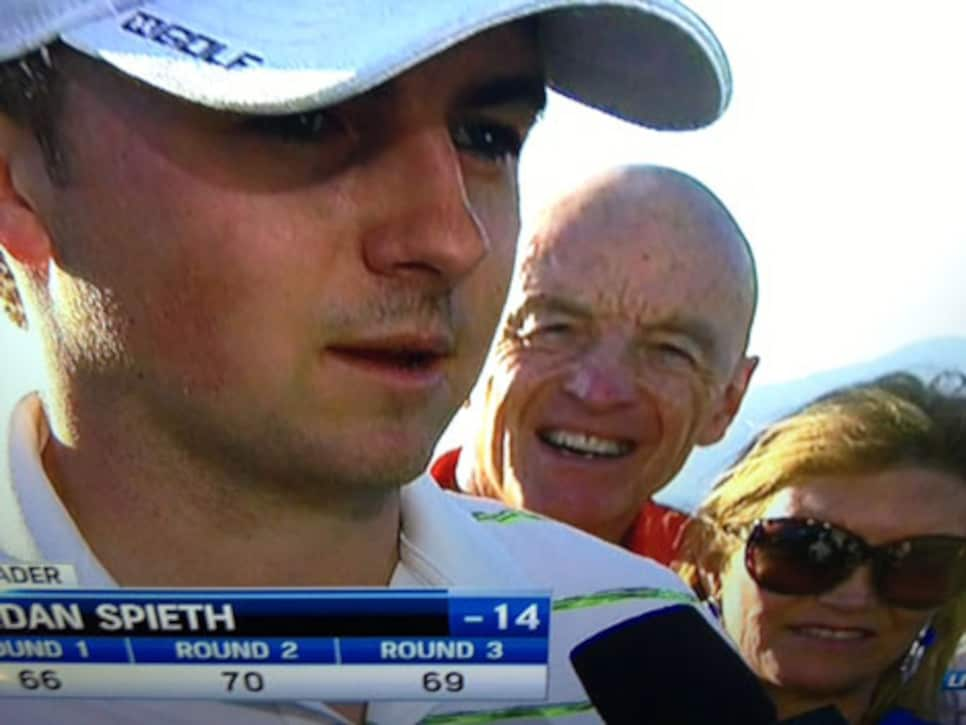 Man, he really looks close to Spieth in that shot . . . creeper! Finally, it was Johnson's turn to answer questions. For this last interview, Golf Channel's cameras set up a little farther away from Mr. Orange, who remained extremely interested in the proceedings. But don't worry, he still managed to poke his goofy head in there: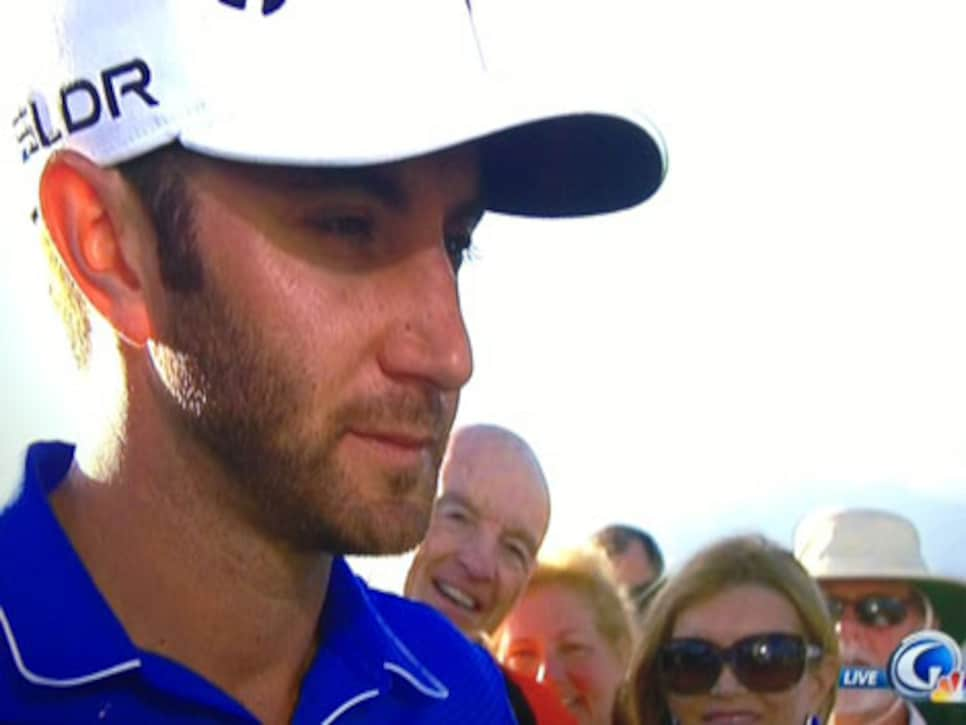 And not to be outdone, how about the Dave Pelz wannabe standing next to him and waving his visor?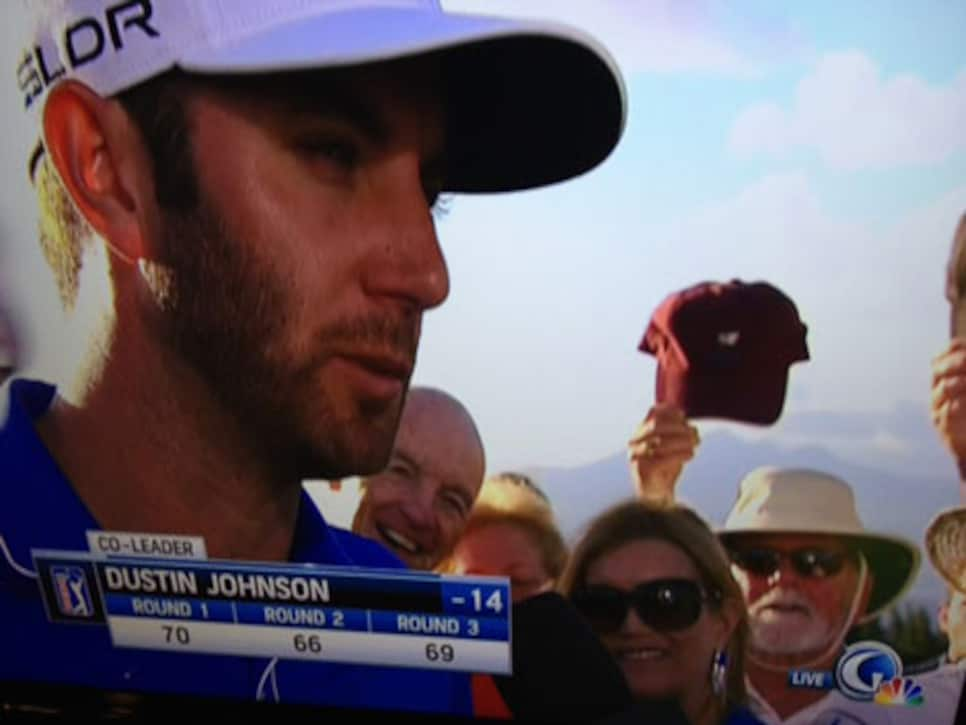 We see you, buddy. We see you.