The Loop
This Ford GT golf cart can be yours for $2,500
Many folks complain about golf's time-consuming nature. This purchase should help speed things up.
This Atlanta Craigslist ad boasts a Ford GT golf cart for $2,500. That might seem like a hefty price, although most new carts hover around $8,000. Plus, this cart allows you to ride in style: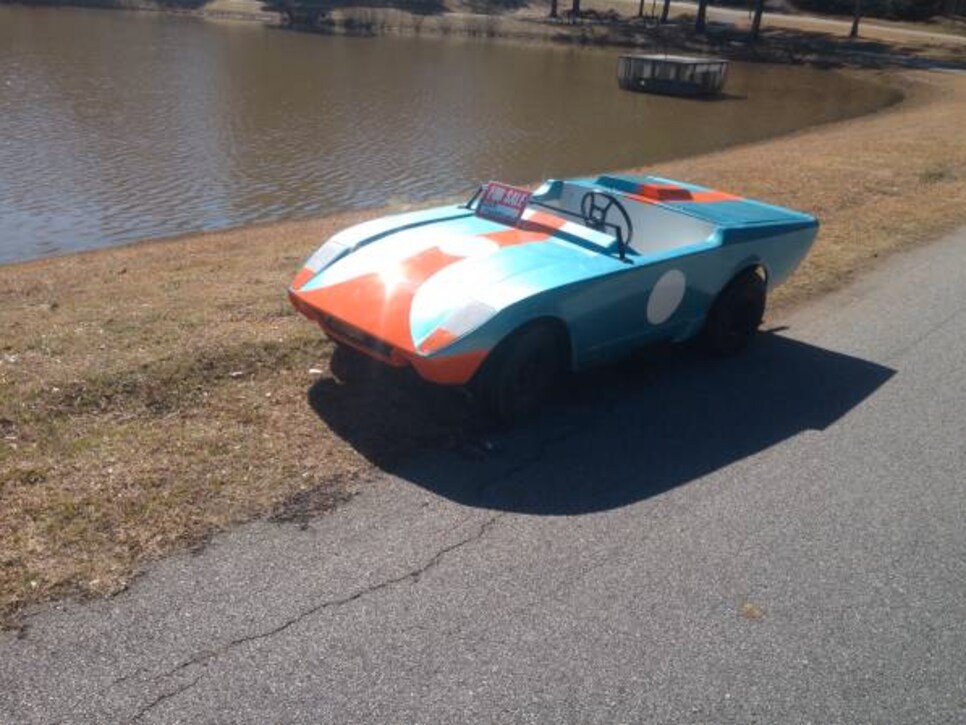 A few questions do arise. For starters, where the heck do you put your clubs? The passenger seat? And while a convertible cart seems pretty sweet to those experiencing a mid-life crisis, not very practical when the skies open up.
Conversely, I bet your odds of getting the cart girl's number dramatically improve rolling up in this bad boy.