The Loop
This footage of Barry Sanders throwing down in 1991 proves he's humanity's all-time GOAT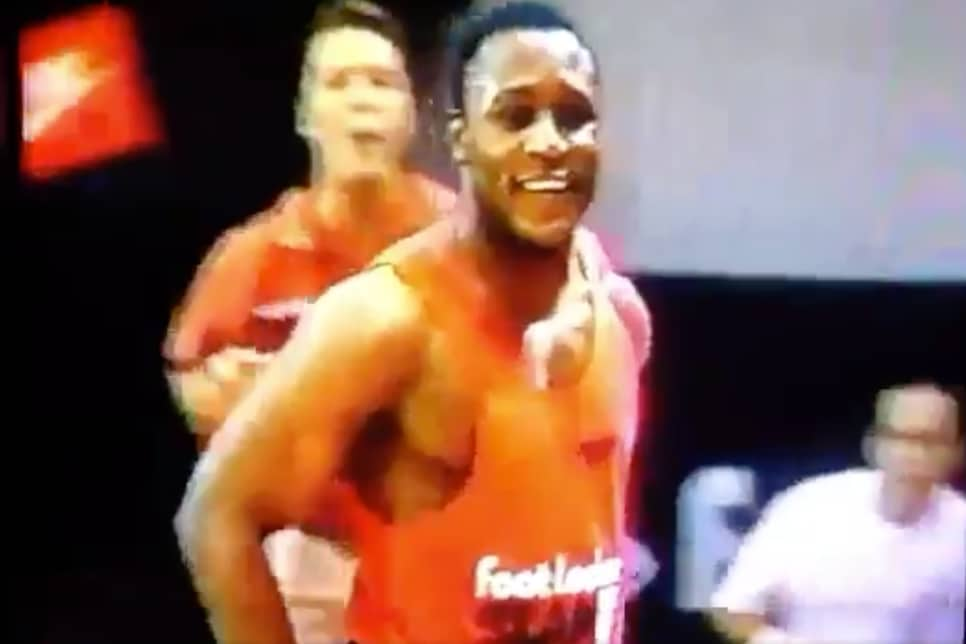 How you feel about Barry Sanders is probably directly related to your age. Over 30? Undisputed. Untouchable. The most electrifying player—nay, athlete—to ever walk God's beautiful green gridiron. Under 30? He was like the shorter version of Adrian Peterson, right? We are all prisoners of our own context, of course, but after watching this recently unearthed footage of Barry Sanders throwing down in a 1991 dunk contest, I think we can all agree—whether old, young, big, small, or half lizard—that Barry is the freakin' GOAT.
On its own, this is impressive stuff for a guy clocked in at 5' 8" by the NFL's infamously optimistic measurement sticks. Also just look at those arms. Goodness Barry, you were a running back not a professional log hurler. When juxtaposed against his eye-watering, ankle-snapping NFL highlights, however, it becomes clear that Barry had the raw unfiltered athletic ability of dual-sport peers like Bo and Prime, but chose to focus his efforts on turning linebackers into wacky, waving inflatable arm-flailing tube men instead:
The reverse slammage went down in the 1991 Foot Locker Slamfest—which also featured the likes of Ken Griffey Jr., Barry Bonds, Randall Cunningham, and Deion Sanders over the years. Yes, in case you were wondering, the world really is getting worse. The Spudd Webb-esque ups earned Barry Sanders a 9.8 and an impressive second place finish, but rest assured, he's number one in our hearts.