The Loop
This footage of a great white shark lurking under pro surfer will haunt your dreams
Our story begins two years ago, when pro surfer Mick Fanning had to fight off an attack from a shark during a competition in South Africa before scrambling to safety.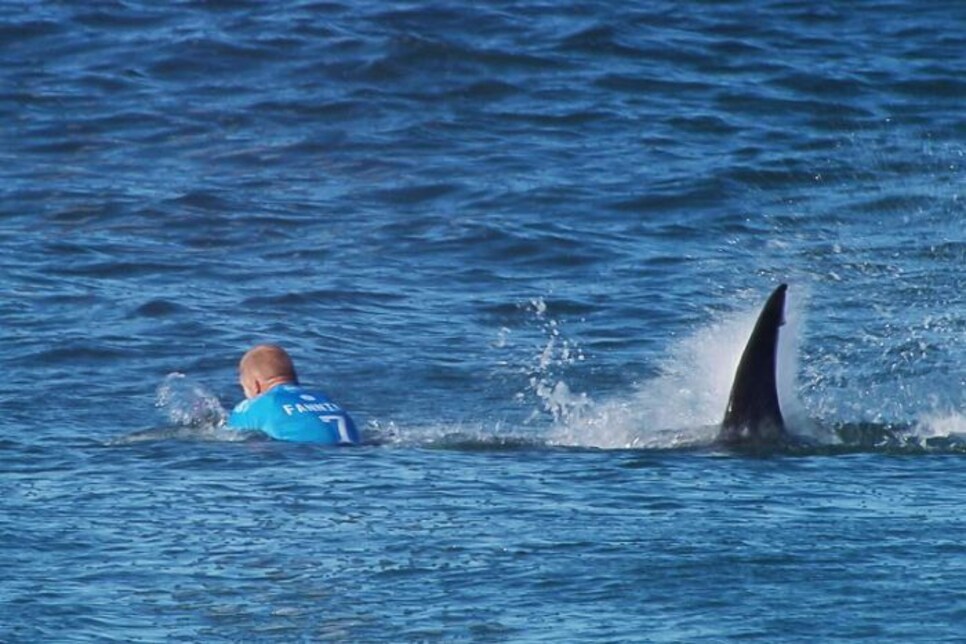 After that, Fanning retired from surfing, and instead pursued a career in competitive needlepoint. Right?
In fact, Fanning was back in the same spot two years to the day later, and he was nearly attacked again by a great white shark in Jeffreys Bay. Warning: don't watch this footage if you have a beach vacation planned in coming weeks, or perhaps even if you have a larger-than-average bathtub.
What's amazing is that Fanning was still pretty casual in an interview following the encounter, even suggesting he wanted to "ride the next wave" in instead of getting on a jet ski. But common sense prevailed and he hitched a ride.
You know what would show even more common sense, Mick? Needlepoint. Think about it.