The Loop
This "Back To The Future"-inspired cart is a perfect gift for the time-traveling golfer in your life
Ever hit a 6-iron over the green and wish you could go back in your DeLorean time machine golf cart and hit the 7 instead? Now you can!*
(*Actually, you can't. It's scientifically impossible, but bear with us.)
Thanks to Hackaday.com for directing us to this "Back To The Future"-inspired DeLorean golf cart that features everthing from a tablet built into the dash for playing the movie's soundtrack, a collection of arcade-style lights, and of course a Flux Capacitor to power all your imaginary time-travel needs (if you're under the age of 30 and you don't know what a Flux Capacitor is, it's time to familiarize yourself with the classics. Also, see here.).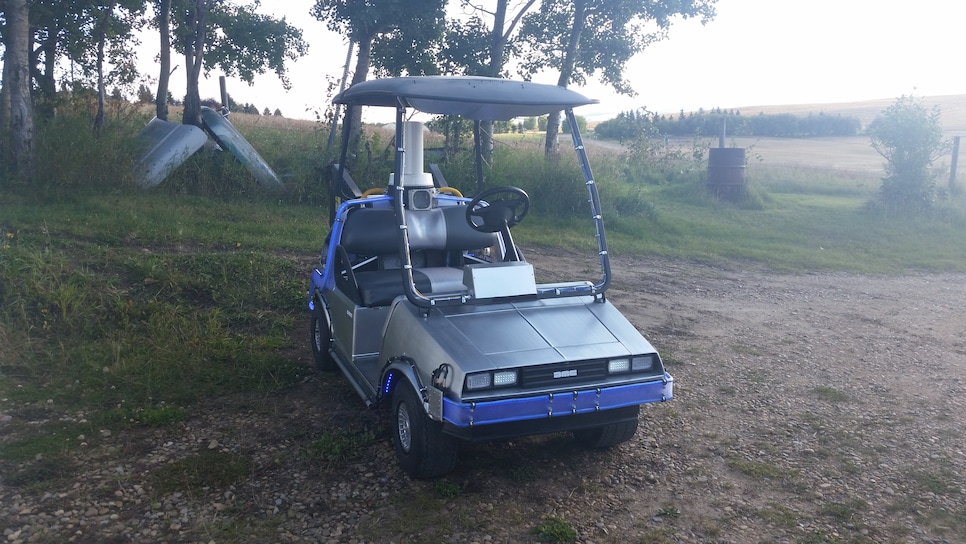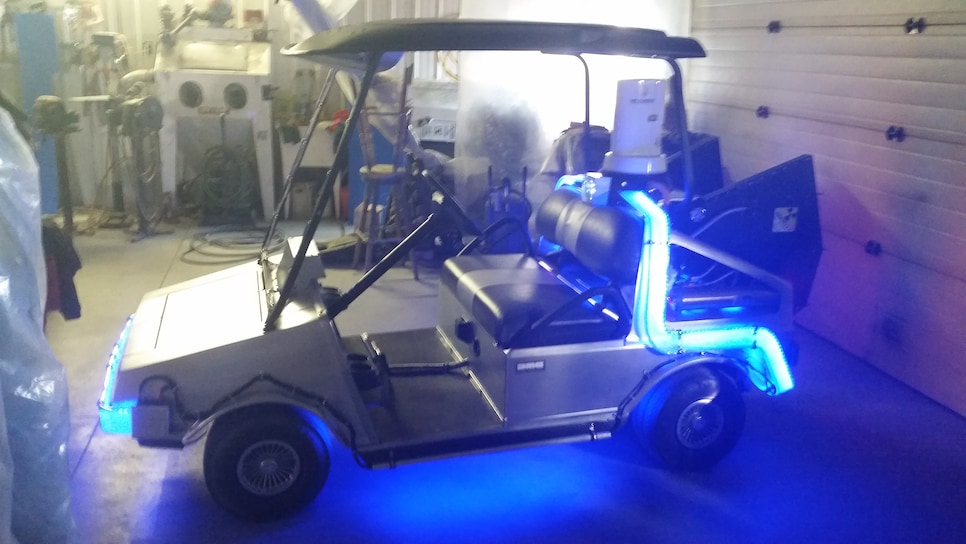 The cart, built for Red Deer College in Canada's 30th annual golf tournament, is also a reminder that the otherwise incredible "Back To The Future" franchise would have been so much cooler if there was some golf in it. If only we could go back in time to fix that . . .
Check out the video of the car below.