The Loop
Things you missed this weekend: DJ wins, Wie rejuvenated and an icon dies from ALS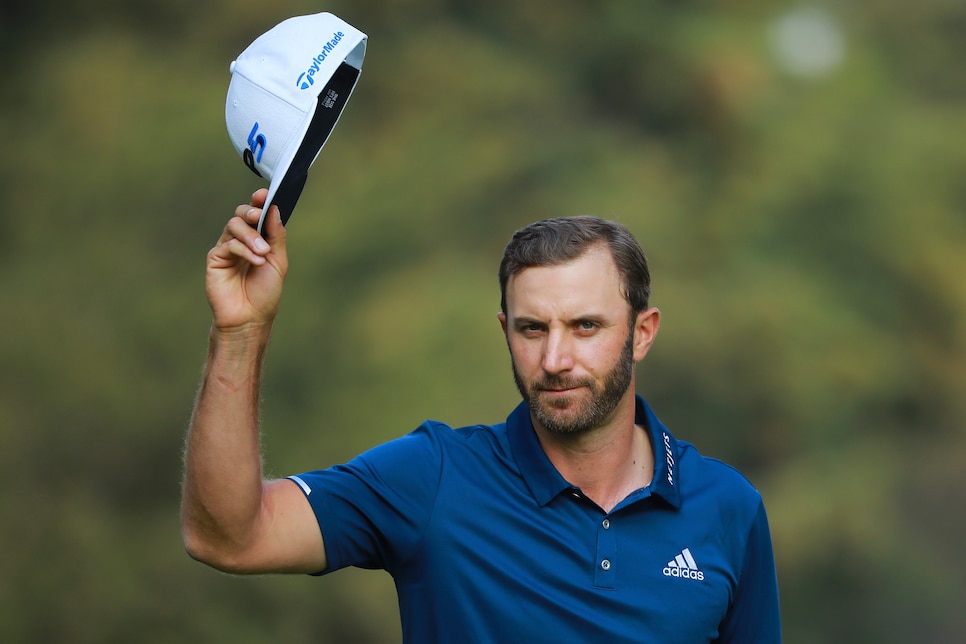 Welcome to the Dew Sweeper, your one-stop shop to catch up on the weekend action from the golf world. From the professional tours, trending news, social media headlines and upcoming events, here's every golf-related thing you need to know for the morning of March 6th.
Dustin Johnson, still good at golf
When he won the Genesis Open to become golf's No. 1 ranked player, Dustin Johnson was asked if he was ready for the pressure and burden inherent to the top spot. In the moment, the reserved 32-year-old brushed aside the question. "I've only been No. 1 for about 30 minutes," Johnson said in Los Angeles. "Ask me in a couple weeks." Fourteen days later in Mexico City, Johnson delivered a thunderous, incontrovertible reply.
The 2016 U.S. Open champ distanced himself from a packed leaderboard early on Sunday thanks to a front-nine 31, and survived a furious charge from Tommy Fleetwood, Ross Fisher and Jon Rahm to capture the WGC-Mexico Championship. Johnson capped off the victory with a "How did he do THAT?!?!" 150-yard bunker blast on the 18th, exhibiting a physicality and touch few in the game can replicate.
The shot was further evidence that Johnson, once known for his inability to close, has transformed into a cold-blooded assassin down the stretch. The win was Johnson's 14th career tour victory and fourth WGC title.
The Masters is a month away, and with superlative starts from the likes of Justin Thomas, Jordan Spieth and Hideki Matsuyama, it's hard to claim a definitive green jacket favorite. Nevertheless, with two wins and a third-place finish in his last three starts, there's no doubt Johnson holds the conch as we inch towards Augusta.
Thomas tosses club, hilarity ensues
Grayson Murray called out his fellow pros last week for their boring social media accounts. Let it be known the triumvirate of Thomas, Rory McIlroy and Rickie Fowler answered, and answered with vigor.
Thomas caught flack for some eruptions during his final round at the WGC-Mexico, including a driver toss of epic proportions. Though outbursts are common across the sporting landscape, golf tends to frown upon such displays of passion, forcingThomas to apologize after his round.
A genuine expression and classy act by Thomas. Alas, as friends and colleagues are wont to do, it was immediately ripped to shreds by McIlroy and Fowler.
Thomas, not one for taking his medicine, fired back at Rory:
There are two kinds of funny in professional sports. The "Well, it's not exactly humorous but bless 'em, he's trying" comedy (which is applicable 90 percent of the time) and authentic, fresh wit. It may seem odd to celebrate Twitter dialogue between celebrities, but in a world inundated with sponsor plugs and banality, a round of applause goes to this trio for their spirit.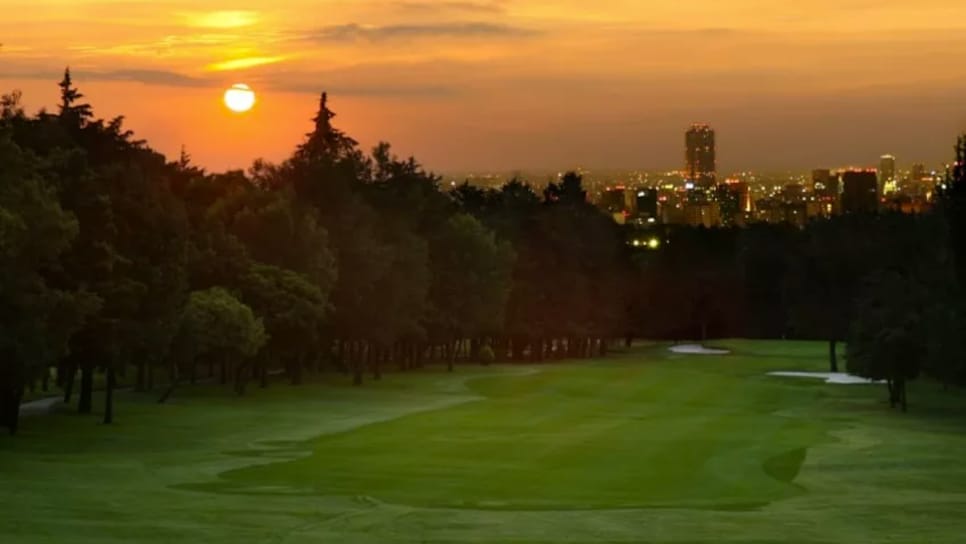 Mexico City seizes spotlight
The tour made a brazen decision to relocate the WGC-Championship from Doral -- a respected venue with tons of history -- to the relatively unknown Club de Golf Chapultepec. Questions about security and local enthusiasm did the event's overture no favors. Yet, judging by the early returns, the move to Mexico City was a resounding triumph. The course, while not in pristine shape, harkened back to a classical aesthetic that's become an oddity on tour. Moreover, the setup was conducive to low scores and excitement while simultaneously offering its share of challenges. Throw in a marvelous crowd and strong leaderboard (admittedly, a byproduct of the limited field), the tournament was one of the more exciting non-major events in the past calendar year.
How impressive was the WGC-Mexico? Golf writers, a bunch so jaded they could find fault in Christmas morning, delivered nothing but rave reviews. THAT impressive.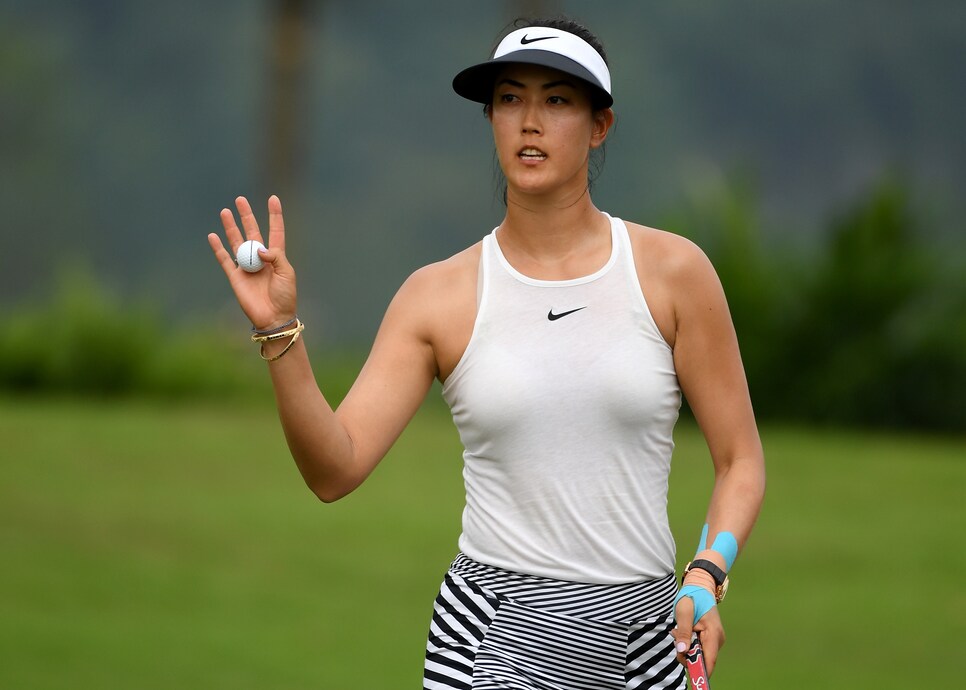 Park wins, but Wie steals the show
Playing in just her second LPGA event since the Olympics, Inbee Park showed no lingering effects of a thumb injury in winning the Women's HBSC Champions. Park fired a final-round 64 to emerge from a host of formidable competitors, including reigning Player of the Year Ariya Jutanugarn. But, while Park's 18th career victory deserves its due, the real headline from Singapore was the play of Michelle Wie. Though she remains one of the sport's most recognizable personalities, Wie's game has not lived up to her preeminent billing the past two seasons, falling to 179th in the world rankings. However, after showing signs of life at the Australian Open, the 2014 U.S. Open winner came out in full force at the HBSC, leading the tournament heading into Sunday. And though a four-jack sidetracked trophy aspirations, a T-4 finish gives hope that Wie's new putting stroke can deliver a career revival.
Mark Laesch, founder of the ground-breaking database Golfstat, succumbed over the weekend to his battle with ALS. Laesch's creation became the go-to source for college golf statistics, live scoring, tournament results and rankings. His site was an integral part of the college game -- NCAA Golf Committees used Golfstat to assist in picking teams to compete in the postseason -- and helped spread the sport across the world. Laesch was 62 years old.