The Loop
These guys are the caddies' best friends on Saturday at Hoylake
HOYLAKE, England -- There is only one group of people more curious about Saturday's forecast at Royal Liverpool than the players who made the cut at the British Open.
The men carrying the golfers' bags have no more challenging a scenario than doing it in rainy and windy conditions, much less with major championship pressure on the line.
Thankfully at the British Open they have one less responsibility than usual. With each group on the course, the R&A assigns a volunteer to accompany the players, rake in hand, with the job of tending to the bunkers as well as helping replaced player divots.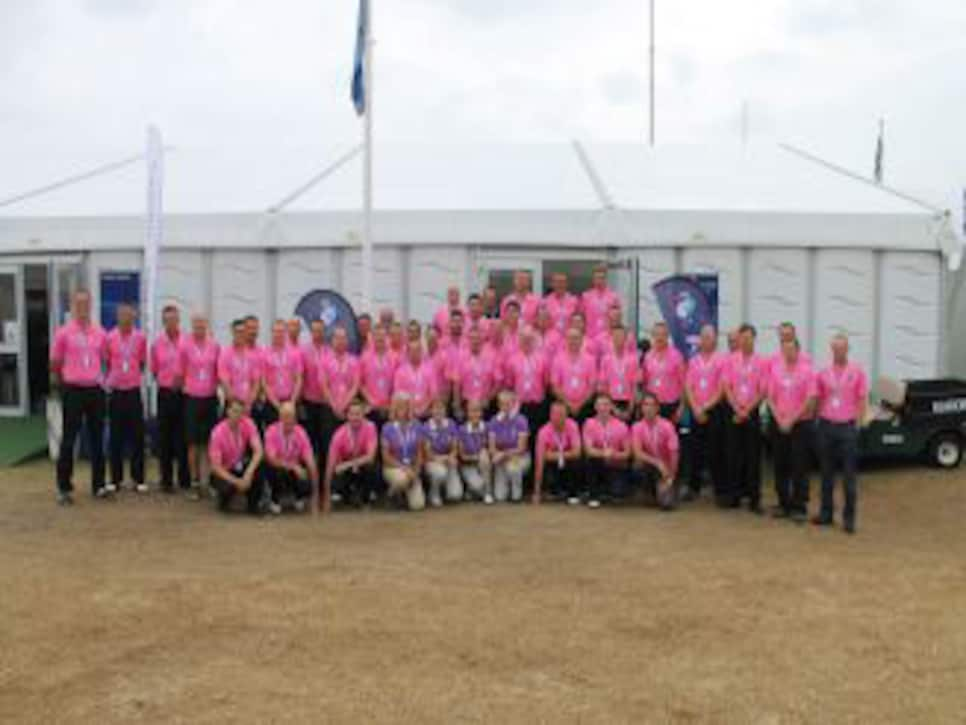 "It's a pretty prestigious thing to be chosen," said Robert Welford, a member of the BIGGA board of directors, who was making assignments for the Saturday games. "People ask through out the year about getting the chance to do this."
There's some work being done -- the volunteers are also on call to help with Royal Liverpool's course greenkeeper in the event the bad weather causes issues on the course -- but the appeal of being so close to the action makes the job particularly attractive.
"It's fun to chat up the players and caddies. They're very friendly to us," said Harvey Brooke, who went off with the threesome of George Coetzee, Charl Schwartzel and Louis Oosthuizen Saturday.
BIGGA has some fun with the bunker responsibility, even tracking how many bunkers their members rake; Thursday's total was 335, down from 352 in the first round at Hoylake in 2006, and Friday's was 344 compared to 353.
When the R&A decided to change to a two-tee start on Saturday, it meant that almost two dozen of Welford's charges would actually have the day off. Welford says those volunteers will be guaranteed a group on Sunday.