The Loop
These are the songs running through President Obama's head when he plays golf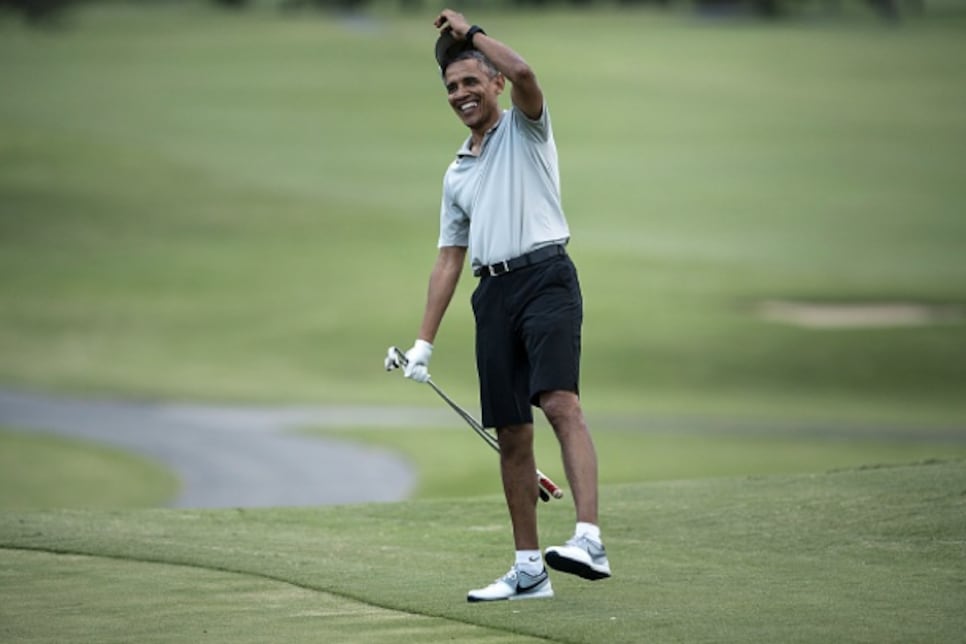 As far as we can tell, there are no photos of Barack Obama listening to music on the golf course. But everyone knows you don't actually have to be listening to music to hear music while you're playing. And getting a song stuck in your head during a round can be soothing and even add to your enjoyment -- provided it's not that "Hall of Fame" song from those non-stop OMEGA commercials during the PGA Championship.
To be honest, I haven't heard of most of these songs or artists. However, the image of the most powerful man in the world listening to Aloe Blacc singing "I'm the man, I'm the man, I'm the man," brings a smile to my face. And apparently, Obama is the man when it comes to putting together a playlist.
"For a playlist to hit No. 1 globally on its own out of nowhere is just bananas," Spotify spokesman Jonathan Prince told The New York Times. "If he wants a job curating music when this presidential gig is over, we'd take him in a second. That's very impressive."
We'll have to see, Jonathan. The President is going to have a lot of golf on his plate.