The Loop
There's a LOT at stake for Lydia Ko and Inbee Park in this week's LPGA Tour finale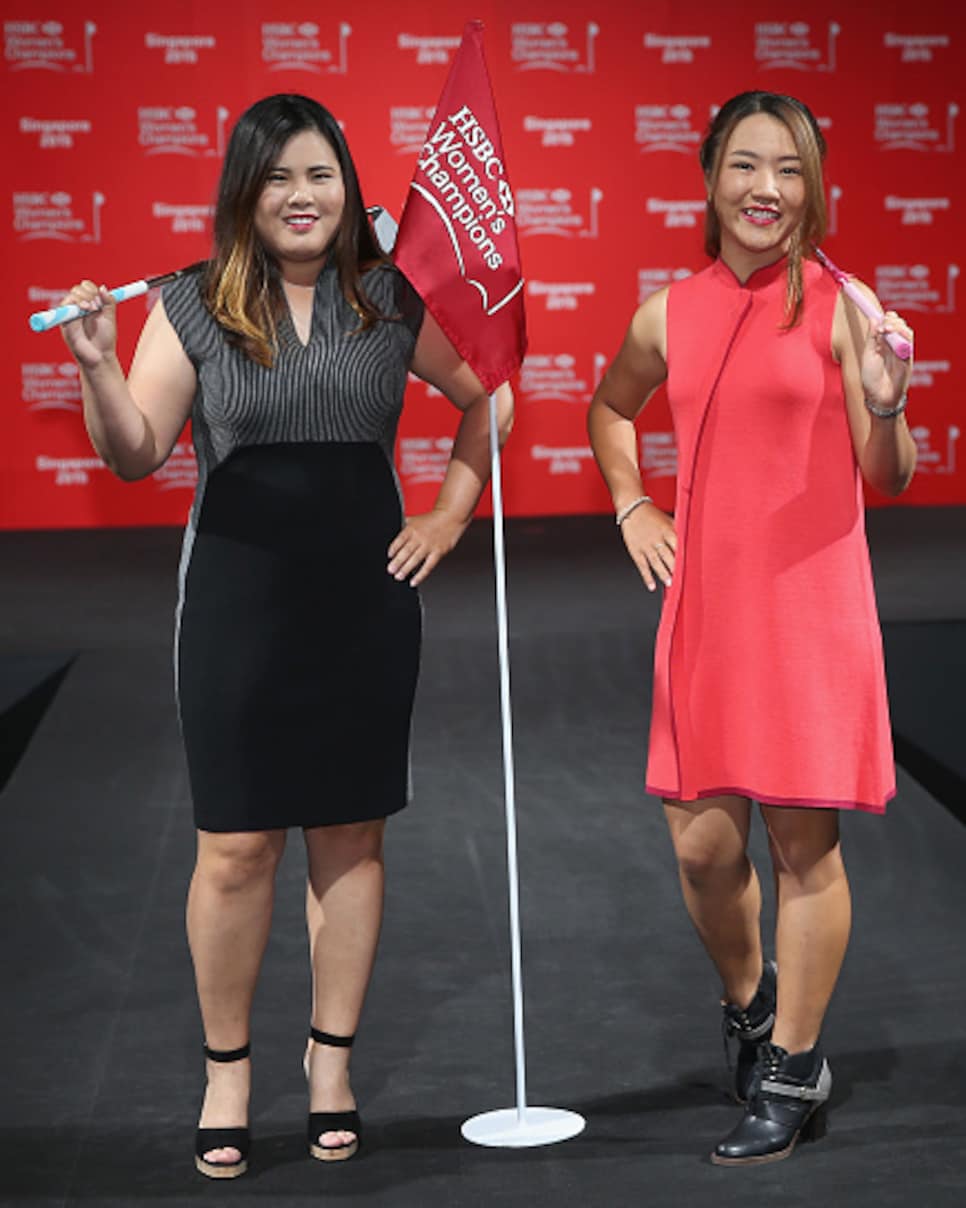 NAPLES, Fla. -- So how cool is this: The season-ending CME Group Tour Championship is going to be exactly that -- a battle for all the marbles on the LPGA.
All that's at stake starting Thursday at Tiburon Golf Club is Rolex Player of the Year, the Vare Trophy for lowest scoring average, the money title, the No. 1 spot in the Rolex Rankings and, oh by the way, the $1 million CME Race to the Globe bonus.   Right now, 18-year-old Lydia Ko leads in all those categories except the Vare Trophy, where she is second behind Inbee Park, 27, who is second to Ko in all the other categories. But all of those titles are in play this week.   If Park wins, she'd take over No. 1 in the Rolex Rankings, win the money title, take the CME bonus, cop the Vare Trophy and be Player of the Year.
If Ko wins by two strokes, she'd sweep all those titles; if she wins by one stroke she'd finish second in the Vare Trophy behind Park.
There are other ways Park can catch Ko in POY points, depending on where Ko finishes, but that's way too much math to get into now. All you really need to know is that if Inbee wins, she wins it all, and pretty much the same for Lydia.   "I don't even know how those points system work, to be honest," says the always self-deprecating Ko. "Too many numbers and I'm not good at mathematics, either."   Ko and Park have both won five times this year and Park made this week exciting by winning the Lorena Ochoa Invitational last week in Mexico while Ko sat out to rest up after a grueling tour through Asia.   "It's so hard when you have one competitor that you want to play better than," says Park. "Not every tournament has that kind of feeling. It's so important what Lydia is doing. [She] can affect so many things and what I can achieve."   And the other real cool thing about all this is that both Ko and Park come into the CME Group at the top of their game, combining to win five of the last 12 LPGA events.   The fun starts Thursday at 9:31 a.m. when Lydia and Inbee are joined in the final group by Stacy Lewis. Golf Channel will have the coverage (4-6:30 p.m.) the first three rounds with Sunday's finale on ABC (2-4 p.m.) This should be good watching.