The Loop
There are some really dumb new rules baked into the MLB restart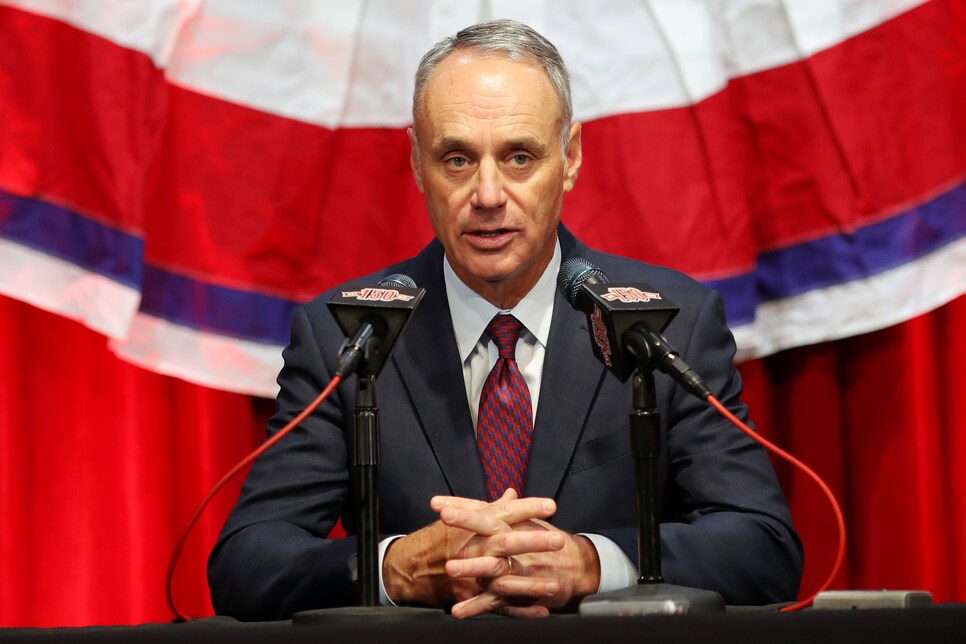 OK, so first of all the good stuff: BASEBALL IS BACK BABAYYYYY! On Tuesday, after weeks of petty in-fighting that made Real Housewives of New Jersey look emotionally grounded, the MLB and MLBPA finally agreed to a 60-game baseball season at full prorated salary. Training camps will begin July 1st at home ballparks because states that did nothing about COVID-19 like Arizona and Florida suddenly have a ton of COVID-19 (imagine that!) Actual meaningful games commence on Opening Day, which is now slated for July 23rd. Yes this is the bizarro world and, yes, it gets even weirder.
In addition to a 60-game season, which will make Barry Bonds' asterisk look like a tiny speck of dust in the vast cosmos come October, Rob Manfred and co. are also using Back to Baseball as a Trojan Horse for a few of their dumbest new ideas. Starting, of course, with . . .
As part of the MLB's "health and safety" protocols, for the first time ever both NL and AL teams will utilize the DH in 2020. How this does anything to promote "health and safety" remains completely unexplained, but it does give the AL contenders a distinct advantage, especially during a shortened season. They have rosters built for the DH and managers with decades of experience implementing it. We know asking every baseball player on the baseball field to play actual baseball is an unrealistic concept here in 2020, but was this really the best time to upend one of baseball's oldest, oddest tenets? Big Sexy thinks not.
But don't worry, things get even dumber from there.
Don't get us wrong. 13th innings shouldn't exist. They need to be excised like a potentially cancerous mole. But for the new micro season, every half inning of extra innings will now begin with a runner on second base like some sort of 'MVP Baseball 2005' mini game. Not only should this continue to result in deadlocks, just higher scoring ones, it's also arbitrary, logic-less, and turns pinch runners into DH-like assets, and dammit, now we're thinking about the DH again.
And then there's the final straw . . .
Baseball without spitting? Now that's a bridge too far.