The Loop
The Zero Breeze portable air conditioner is this week's sign of the millennial apocalypse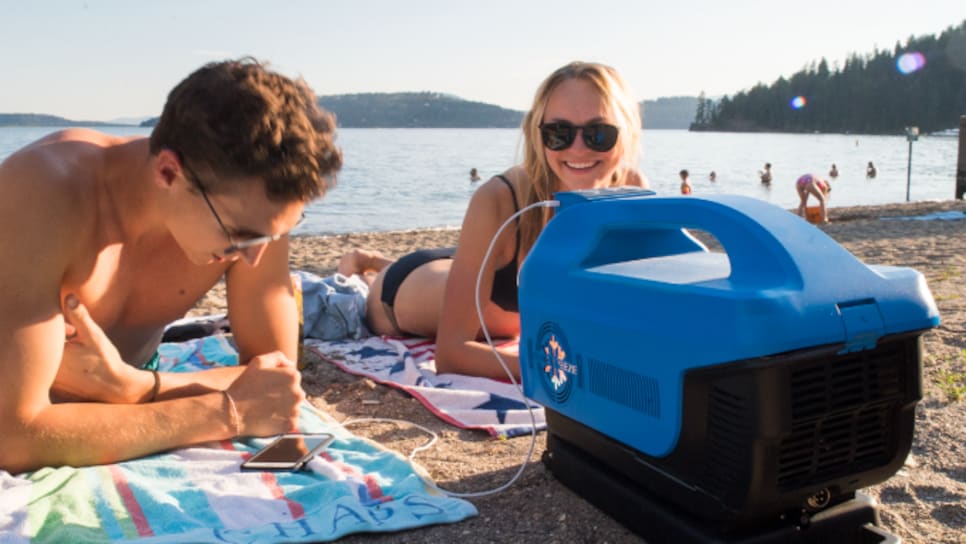 Hey young, tan, blonde youths! As planet earth speeds towards its inevitable heat death, you need a way to stay cool. From long brunches in the afternoon sun to totally metaphorical beach days (because eww sand), life is bound to get uncomfortable once every five years, and who has time for that? Thankfully the Zero Breeze is here to make existence, well, a breeze [pause for infomercial laugh track].
What is the Zero Breeze and do you accept my dad's AmEx black card, you ask? Well, it's only the coolest—pardon the pun!—Crowdfunding event since the male romper (and yes!). A portable air conditioner that fits perfectly in the Uber X you take to the juice bar at the end of your block three WFH mornings a week, the Zero Breeze is capable of cooling a 50-square-foot area down to 44-degrees Fahrenheit—AKA so cold you'll be complaining about how you should just move to California already in no time!
But the Zero Breeze can do far more than prevent gross humidity from frizzing-out your new $300 bleach job, however. With a built-in Bluetooth speaker, a smart phone charging port, and even a night light, the Zero Breeze is also perfect for thrift stores, cheese shops, hot yoga, Equinox Gyms™, doggy daycares, and wherever else will let you blast Ed Sheerhan while Snapchatting pursed-lip selfies as long as you buy a bunch of shit, which you definitely will.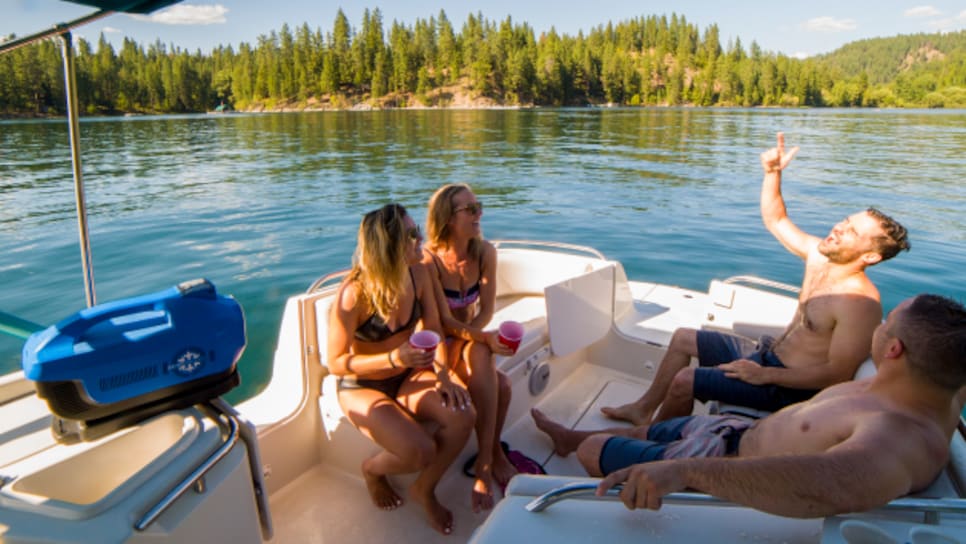 And speaking of buying shit, the Zero Breeze retails for an amazingly low price of $500, which is even less than the iPhone you break every month! And wait, that's not all! If you pledge $600 to this fantastic cause, Zero Breeze will even throw in a free power adapter, battery, drain pipe, and exhaust port—everything you need to actually turn the damn thing on. Needless to say, if you just want to breeze through life, make the Zero Breeze* your personal zephyr TODAY!
*Zero Breeze-carrying butler not included.