Course Rankings
The Vintage Club (Mountain)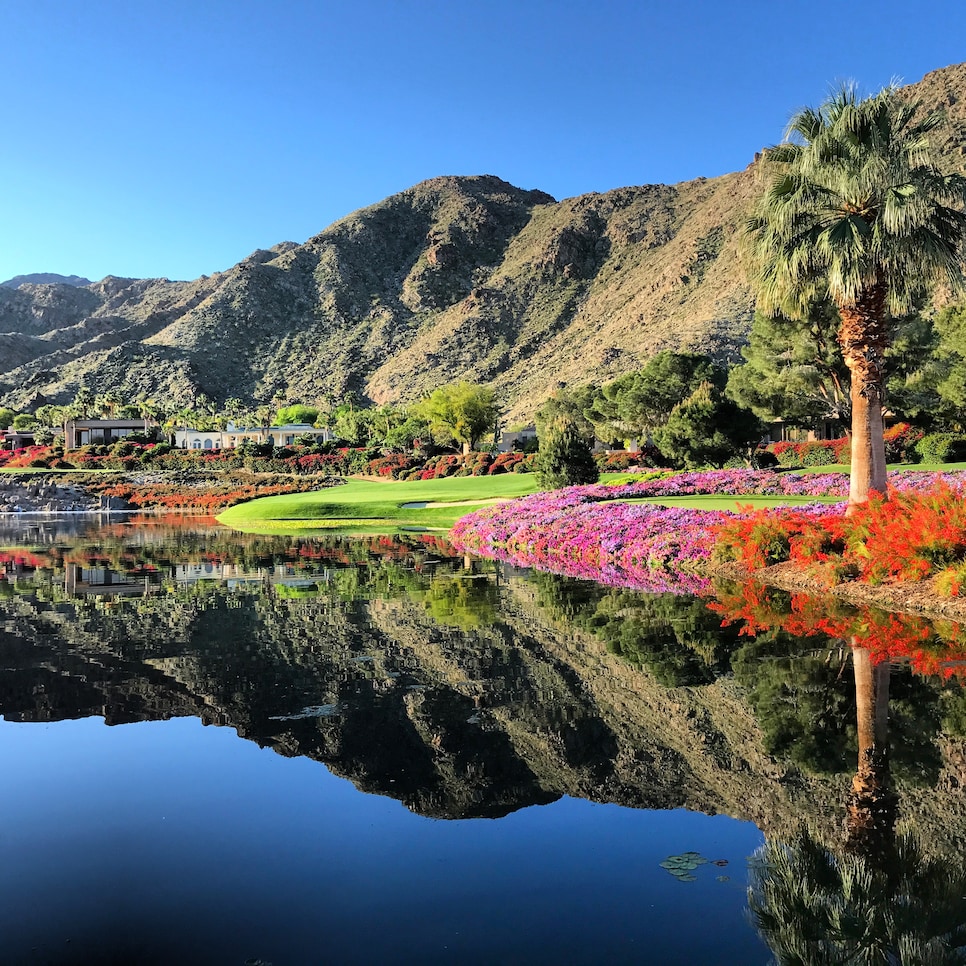 196. The Vintage Club (Mountain)
George Fazio & Tom Fazio (1981)
The Vintage Club proved to be the last collaboration between former tour golfer-turned-architect George Fazio and his young nephew, Tom. But while George was heavily involved in promoting this exclusive Palm Springs area club to prospective members, Tom was sweating the details out on the construction site. The opulent course was built for $6 million, considered an outrageous amount at that time, but Tom explained that sum was necessary in order to "create an environment where none existed," a phrase he would repeat later in the decade when constructing No. 27 Shadow Creek in Las Vegas. Tom spent $1.5-million building just The Vintage's 16th and 17th holes, including three cascading waterfalls at $175,000 apiece. It was money well spent.
100 Greatest/Second 100 Greatest History: Ranked on America's Second 100 Greatest: 2019 to current. Highest ranking: 190th (2019-2020). Previous ranking: No. 190
Watch Golf Digest's latest "Every Hole At" course videos below:
Panelist comments, The Vintage Club (Mountain):
"The Vintage Club's Mountain course is a well-designed and well maintained course in the California desert. The short par 4s were very good with a small creek bordering them give many options and risks off the tees."
"Excellent framing of tee shots and greens, and the landscaping is some of the best I have seen. High marks for conditioning and aesthetics. A very good balance of accuracy and length and the green complexes require a deft short game to score but allows alternative approaches to attack the various pin positions. It's unique as the greens are bent grass with rye fairways."
"Every year something is added to make this course more beautiful and challenging. Fazio is brought in on a regular basis to evaluate and improve it. New water features have added to the beauty and difficulty of the course. New greens and bunkers also make it in nearly perfect condition."
"There were many locations of the course where the mountains were framed by an expanse of flowers. Very pleasing and amazing. The risks and rewards were not as abundant off the tee, but were very good on approach shots. If a player does avoid some of the apparent hazards by playing to a different side of the green, there were many deep chipping areas with tight lies."
"Surrounding mountain vistas and water features put this course in the upper echelon of aesthetically pleasing courses. Approach shots are playable for golfers of varying skill levels while challenging the most accomplished player."