Approach Shots
The Swing Thought That'll Help You Launch Your Fairway Woods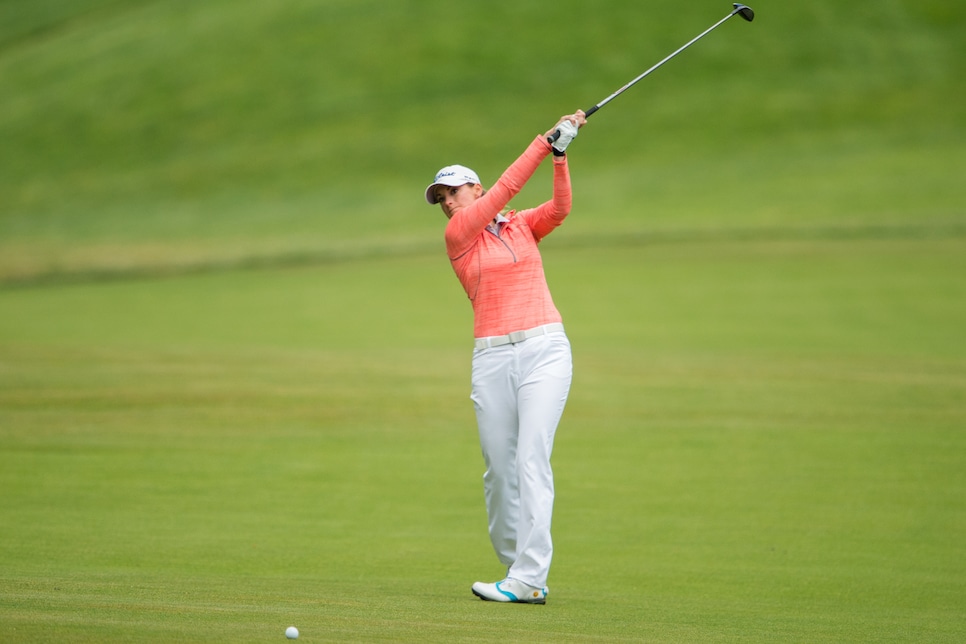 Montana Pritchard/PGA of America
Fairway woods are tough to hit, we're comfortable enough in our games to be able to admit that. They're long and low-lofted, which makes it tricky to launch those towering shots off the deck. If you're someone who has trouble getting your fairway woods up in the air, Jessica CaraFiello, one of our Best Young Teachers out of Innis Arden G.C. in Old Greenwich, Conn., has a solution.
"The major error most amateurs make in hitting a fairway wood is leaning their upper body back through impact in an effort to lift the ball," CaraFiello says. "This creates a strike low on the clubface that promotes a low ball-flight. Instead, it would be beneficial to attempt to brush the turf in front [on the target side] of the golf ball. In doing so, you are more likely to make contact in the center of the clubface, launching the ball in the air at your target."
By focusing on the ground just in front of the ball, you'll help keep your chest down longer and hit down on the ball. These two things together will help produce that higher-launching ball flight everyone wants with their fairway woods.