The Loop
The Sunday pin position that should decide the Olympics medal chase
RIO DE JANEIRO -- The 303-yard par-4 16th at the Olympic Golf Course has quietly lived up to the pre-tournament hype. Yielding almost as many birdies as pars, with two eagles thrown in, the players have also made some ill-timed pars on such a seemingly drivable hole.
However, with a simple hole location selection Sunday, it should play a pivotal role in who takes home the first Olympic medals handed out in 112 years.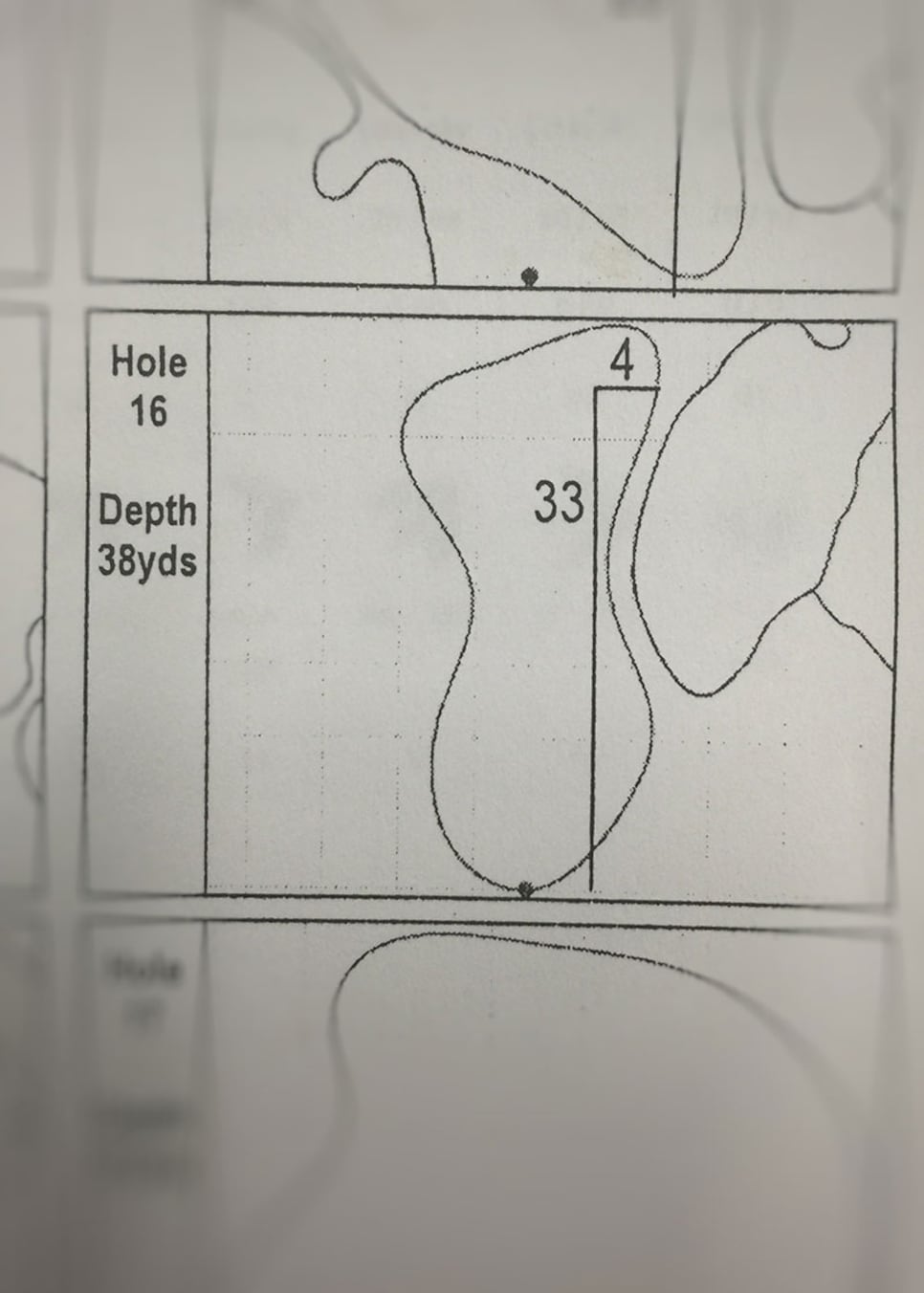 The options provided by architect Gil Hanse are plentiful on paper, but with Sunday's back right hole location, there is only one smart play: lay up, and lay up left.
You'll know someone is thinking clearly when they use an iron to lay up down the left side of a fairway bisected by natural mounding, a trickier task than it seems with out-of-bounds about 30 yards to their left. That play opens up a better angle to the back left hole location mostly unencumbered by any real hazards. Here is the look: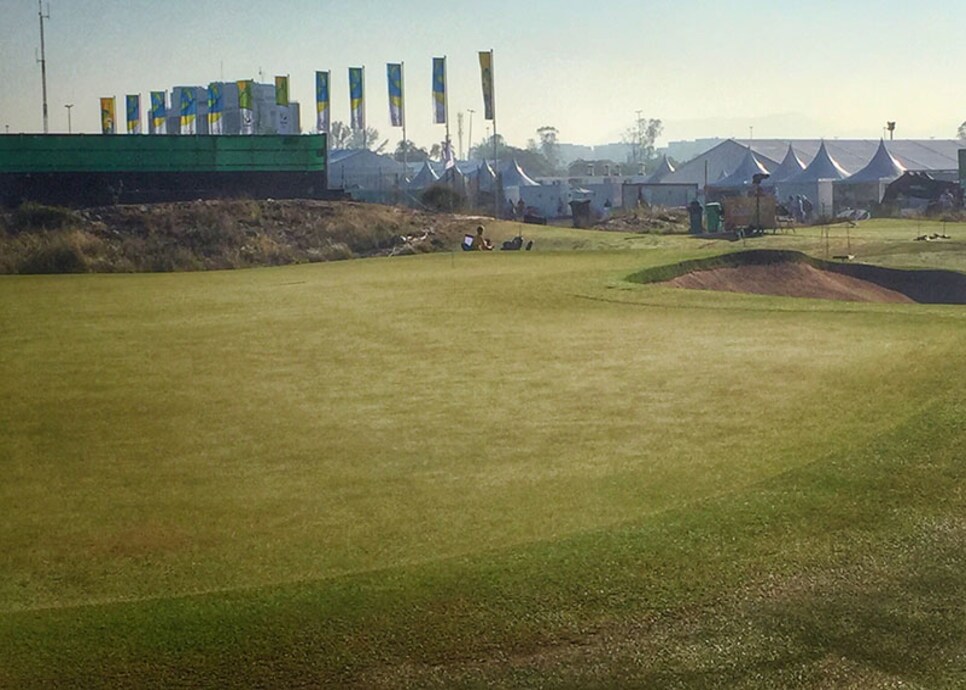 If a player goes straight at the green it's almost impossible to run a shot on the putting surface. So if they end up just in front of the green, they risk facing this wedge shot over sand, with a huge tight-mow fall-off behind the green: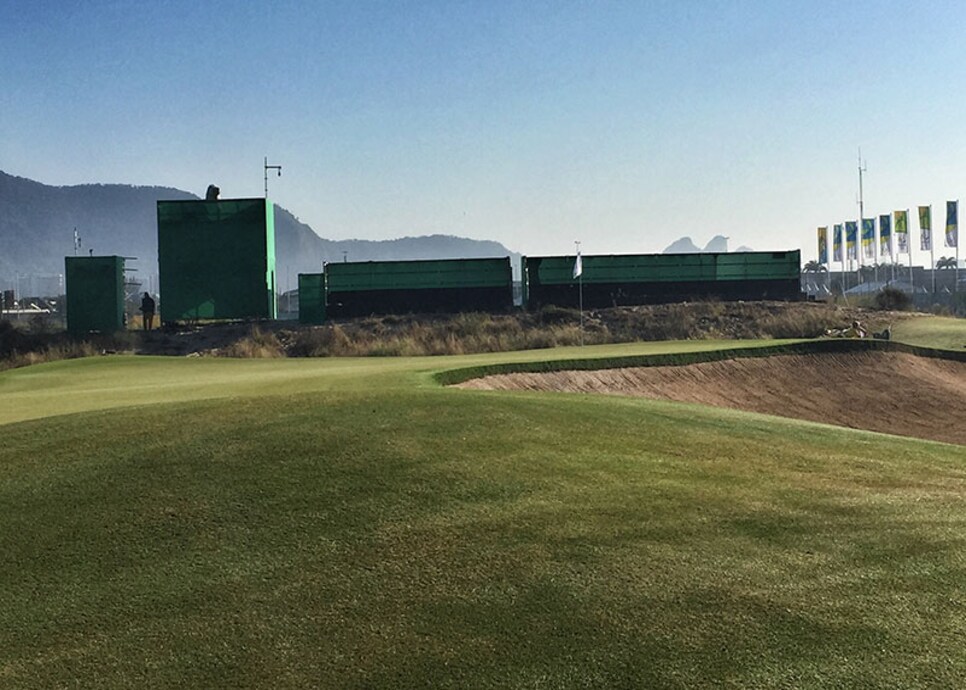 The hole has played to a 3.648 scoring average, with 78 birdies, 82 pars, bogeys and 2 double bogeys.