The Loop
The Strongest Man In Golf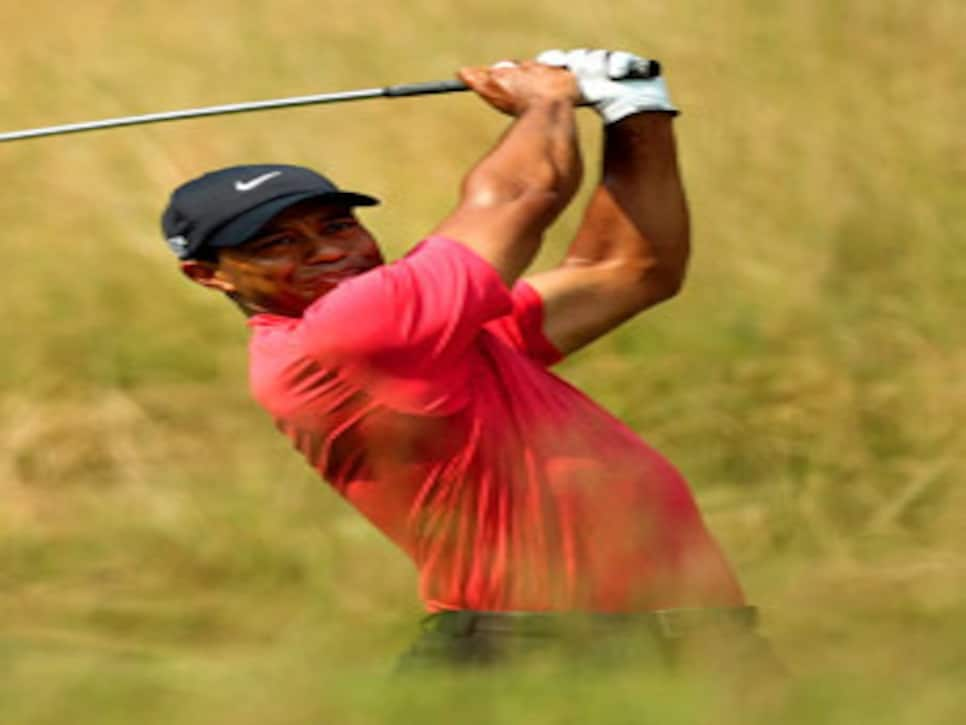 LEMONT, Ill.--There was a guy standing outside the ropes behind the ninth green at Cog Hill on Thursday who called me over as we waited for Tiger Woods to exit the scoring trailer.
"Ask Tiger who benches more," he said. "Him or K.J."
The guy looked like he worked out, so I did.
First K.J, the former power lifter:
"Oh, Tiger," said the South Korean, looking up with a smile as he signed autographs. Known when he came out on tour as "The Tank," but no longer bulked up, Choi told me he heard that Tiger benches 350 and squats 700. Tiger may look like a strong safety, but I'm told he doesn't throw around a lot of heavy weight anymore. I've seen him work out at the Las Colinas Sports Club during The Nelson and he does reps with those 25-pound dumb bells all day, thus the chiseled look.
Tiger's news conference was ending. He didn't have the skintight shirt working that caused so many comments at the U.S. Open, that had Matt Lauer ask him on the Today show if he was going to a smaller size. Tiger was loose, opinionated, in no hurry to split, but raindrops were starting to splatter on his Nike hat. It was one of those moments where you have to decide: Let the superstar go before the downpour, or ask the question.
So, I asked the question.
"Who benches more, you or K.J?"
"K.J., there's no doubt about it," Woods said.
"He told me you," I said.
Another big smile, from T. Woods, then the money quote:
"I know he can squat more than me. He can squat a car."
Thank you Tiger. And thanks to that guy who called me over to the ropes. In this day of new-age journalism, you've got to recognize a potentially good blog when you see one.
(Photo: Donald Miralle/Getty Images) *